What do you look for in a new CEO?
Research from the Harvard Business Review suggests that, as the nature of business becomes more social, so too do the skills required to run a business. And that's upended how owners and boards of directors think of a well-equipped CEO candidate. It also puts pressure on them to find and cultivate a new kind of C-suite leader.
It's likely you've detected this shift. When I read about the HBR study in its July/August issue, I immediately thought of comments by 2022 40 Under 40 honoree Scott Dews, the Hot Springs market president for First Security Bank of Searcy, at our awards luncheon last month.
The topic was how businesses can recruit and retain talent, and Dews said that employees "who believe their supervisor/employer genuinely cares about them will be more engaged and bought into the mission and vision of the company, creating an ideal situation for both the employer and the employee."
As it turns out, empathy is a key part of the social skill set companies are seeking in top executives, according to the HBR. "Social skills" are increasingly prominent must-haves among job descriptions for C-suite roles, even more so than traditional requirements that focus on pure financial and operational management.
To determine this, the study's four authors analyzed more than 5,000 job descriptions for C-suite roles advertised by consulting firm Russell Reynolds Associates of New York from 2000 to 2017. It found that, since 2005, job postings that mention strength in social skills have skyrocketed, while postings that mention financial and operational management have plunged.
What are "social skills"? According to the HBR, in addition to "theory of mind," or "the capacity to infer how others are thinking and feeling," prized social skills include a "high level of self-awareness, the ability to listen and communicate well" and "a facility for working with different types of people and groups."
That was also reflected in our 40 Under 40 discussion, in which honorees said company leaders must be able to define company values, goals and culture and communicate them clearly, as well as cultivate a workplace that, among other things, fosters "camaraderie with co-workers."
***
So why have social skills become a more desirable trait for C-level execs? The HBR offers several reasons; I'll summarize three:
Automation demands it: As companies increasingly automate routine tasks, "their competitiveness hinges on capabilities that computer systems simply don't have — things such as judgment, creativity and perception." In tech-intensive firms with widespread automation, leaders need strong social skills to align a diverse workforce, "respond to unexpected events, and manage conflict in the decision-making process."
On a related note, because so many companies rely on the same suite of technologies to perform certain tasks, it becomes more important to differentiate. And one way to do that is through "superior management of the people who use those tools." That means that "leaders with superior social skills will be in demand at all levels and will command a premium in the labor market."
The public demands it: Used to, the public didn't pay much attention to CEOs. But that's changed. I've written before how the public now puts more trust in business to lead and engage with societal issues. That thrusts CEOs and leaders at companies of all sizes into the spotlight, often at the forefront of some of the biggest and most divisive social issues of our time, where they are expected to declare a company's values and act upon them. And the prevalence of social media demands that these leaders often respond in real time: "The occupants of the C-suite need to be adroit at communicating spontaneously and anticipating how their words and actions will play beyond the immediate context."
DEI demands it: More companies have made fostering diversity, equity and inclusion a priority, and, according to the report, leaders with strong social skills, especially empathy, will have greater success: "Executives who possess that perceptiveness about the mental states of others can move more easily among various employee groups, make them feel heard, and represent their interests within the organization, to the board of directors, and to outside constituencies."
The challenge now for companies is to find and cultivate this new generation of C-suite leaders. Plenty of business schools and companies teach financial and operational management — and should continue to do so. But those who can impart key social skills will have a leg up on competitors.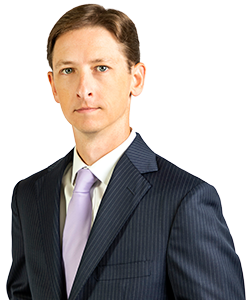 Lance Turner is the editor of Arkansas Business.