Nearly eight months into an expensive 2022, here's where we stand on inflation and what some observers and policymakers think is coming next.
First, readings on U.S. inflation continued their skyward climb this month, with the U.S. Department of Labor's Bureau of Labor Statistics last week reporting a 9.1% hike in June, the fastest pace since December 1981 and well ahead of the 8.8% many expected.
The year-over-year rises among the individual components of the consumer price index — which measures the average change over time in the prices paid by consumers for consumer goods and services — was eye-watering. According to The Associated Press account:
Gasoline prices spiked 59.9%.
Grocery prices rose 12.2%, the steepest climb since 1979.
New car prices increased 11.4%.
Rents rose 5.8%, the most since 1986.
There were also significant increases from May to June:
Energy prices were up 7.5%, accounting for about half the month-over-month inflation.
Dental services rose 1.9%, the biggest one-month increase since records began in 1995.
Second, while the headline numbers are pretty bad, some economists pointed to signs that inflation might not be as strong as we've thought.
Gang Hu, managing partner at Winshore Capital Partners of New York, which specializes in inflation-protected investments, told Bloomberg last week that consumers are already cutting back on spending, noting that prices for hotels, airfare and car rentals fell from May to June. And he said prices for bigger components of the consumer price index, such as housing, are likely to fall in the coming months as interest rates rise.
The price of fuel was another relatively bright spot.
The June report reflects the near $5 per gallon prices that dogged us last month, but in the interim, prices at the pump have declined, sitting at a nationwide average of $4.63 on Wednesday. Omair Sharif, founder of Inflation Insights of Pasadena, California, told the AP last week that wholesale gas prices have fallen to about $3.40 a gallon, which could lead to retail prices as low as $4.20 by August.
Still, 9.1% inflation is likely to keep the Federal Reserve on pace for aggressive interest rate hikes at its next two meetings, one later this month and another in September. Wednesday's CPI report made a pair of three-quarters of a percentage point increases to the Fed's benchmark rate a near certainty — and some traders began entertaining the possibility of a full-point hike this month. Those moves carry their own risks, the biggest being higher unemployment and recession.
Third, some Fed governors, including James Bullard, president of the central bank's St. Louis branch, which includes Arkansas, think the underlying economy remains strong and can withstand higher rates. In an interview with the AP last week, Bullard pointed to signs that the economy might have expanded in the first half of the year. He also said job growth — the economy added 372,000 jobs in June, ahead of expectations — reflects optimism among businesses.
"It just doesn't seem like the U.S. economy has been in recession for the last two quarters," he said, alluding to the classic definition of an economic downturn.
***
This week, Arkansas public companies will begin reporting second-quarter financial results, and be on the lookout for how those firms — and their customers — are dealing with rising costs.
These four are first up:
J.B. Hunt Transport Services Inc. of Lowell. Reporting after market close on Tuesday, we'll see how one of the country's biggest logistics companies is working through high labor and fuel costs, the latter of which get passed on to customers through surcharges.
Home BancShares Inc. of Conway and Simmons First National Corp. of Pine Bluff. Both report before market open on Thursday. Higher interest rates can put a damper on loan activity. So what was loan demand like in the second quarter?
Murphy USA Inc. of El Dorado. Reporting after market close on July 27, the gas and convenience store chain rode fast-rising gas prices to capture nearly $370 million in first-quarter fuel sales, up 63% from the first quarter a year ago. The impact of record second-quarter gas prices on this quarter's bottom line will be something to see.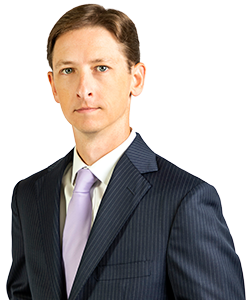 Lance Turner is the editor of Arkansas Business.