It's been a year since I took over as editor of Arkansas Business, and I've probably learned something new every week. And that's great — it's one of things I love about this job.
Given the pace of life lessons around here — and there have been some big ones, let me tell you — I remember thinking that, a year in, I might have most of this job figured out. I'm sorry to say that I have not.
But I have learned a few things along the way, and Arkansas Business Managing Editor Jan Cottingham — who has been indispensable to me this past year — suggested I share them. So here we go, in no particular order:
► Manage your time. I've not always been the best time manager but this job, with its neverending deadlines and weekly, step-by-step processes, has made me much better at it. That's mainly because if I'm late to do something, it puts everyone else involved in the project behind schedule. And I never want to be that guy. Two things have been important to my time management in the last year:
Doing something, anything. If I've hit a wall on a column, or someone hasn't returned a call, or I'm at some other impasse on a certain task, I'll go to the next item on the list and do that thing, returning to the other task later. There's almost always something else you can do, and staying mired in a project that's making zero headway only delays the others that lie ahead. Don't let a lack of progress on one thing affect your progress on others.
Using a calendar to block off time for myself. Hot Springs radio pro Neal Gladner shared this tip with me and it's paid dividends. With shared company calendars becoming more common, it's easy for our schedules to get hijacked by meeting invitations and other events that eat into our time. More and more, I reserve recurring blocks of time on my calendar to do important things and guard that time with my life.
► Be willing to accept — and ask for — help. Former Editor Gwen Moritz still works in our newsroom and I wouldn't have it any other way. She's been invaluable to me this past year, helping me with all manner of things great and small.
On one level, this is the informal continuation of a newsroom transition plan we charted a year ago. On another level, it's the result of a company culture that empowers each of us to seek help from one another without embarrassment or fear that doing so is a sign that we've failed. But you still have to proactively seek help, and I've sought and received counsel from many people in this company and will continue to do so.
► Trust your people. Speaking of help, the people on your team are there for a reason, and you need to let them work. I could make it my mission to come up with every story idea in every issue of Arkansas Business. But there's no way the product would be as good as it is when our reporters — working their own beats, cultivating their own expertise — bring their own ideas to the table, and we collaborate on the final product. My job is not to do their job for them — or to even be able to do their job. I'm here to give them the space and resources they need to get the job done. Trust your people to do what they're good at.
► Own your mistakes — and your wins. It's easy for me to focus on the things I did wrong. And we run corrections in Whispers — the best-read section of the paper — to own those mistakes, make sure readers know that we erred and correct the record. But success deserves to be celebrated too, and it's important to let your team know when they've excelled and commemorate big wins. That helps set a standard for success, and it makes it easier to confront the moments when we fall short.
► Arkansas Business readers are the best. Gwen says this all the time and I believe it. Thank you for continuing to subscribe to our newspaper, open our e-newsletters and attend our events. We appreciate you sticking with us for another year.
***
Former New York City Mayor Ed Koch used to ask, "How'm I doin'?" Now I'm asking you. Let me know what we've missed or what we can do better at lturner@abpg.com.
---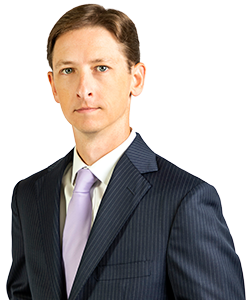 Lance Turner is the editor of Arkansas Business.