Like other parents, my wife and I are settling in for another school year and looking back at a summer that flew by too quickly.
And while I try to unplug from the day job when we go on vacation, I couldn't help but notice while traveling this summer that businesses everywhere are still struggling to rebound from the pandemic, which upended the labor market, snarled supply chains and raised prices on everything.
I'm sure you noticed it, too. Perhaps like us you saw that the resort hotel you booked was more expensive but had drastically reduced services since your last visit. You might have noticed more expensive food but fewer items on the menu. And maybe you were surprised that hotels had indefinitely suspended certain room services, including daily cleanings.
Much of this comes as the hospitality industry continues to struggle to find enough employees. At one attraction in Branson, Missouri, we encountered a sign reminding visitors to "please be patient and kind to one another" while employees work hard amid "historic shortages of workers." Indeed, we saw many shops and food stands at a major theme park operating on limited hours — plenty of patrons but too few workers to serve them all.
While the U.S. economy added an eye-popping half-million jobs in July, the leisure and hospitality sector is still playing catch-up. According to the Labor Department's Bureau of Labor Statistics, the sector added 96,000 jobs last month — the most among all sectors — as growth continued in food services and drinking places, which accounted for 74,000 jobs. But overall, the sector remains 7%, or 1.2 million jobs, below its February 2020 level. And the unemployment rate for people who previously worked in the sector — 4.8% — is well above the overall average of 3.5%, suggesting there are people in leisure and hospitality who haven't returned to work anywhere.
The pandemic hit hotels particularly hard, with business travel — a key revenue source outside the lucrative summer season — still recovering. The American Hotel & Lodging Association and Kalibri Labs expect U.S. hotel business travel to be 23% below its pre-pandemic level this year. So while tourists returned to hotels in greater numbers this summer, management was grappling with an uneven recovery and a shortfall of employees.
Industry trade publication Hotel Management magazine last week published interviews with three industry leaders who talked about how they're working to keep their hotels staffed. They described a combination of:
► Investing in automation, particularly in accounting, revenue management, digital marketing and other back-office tasks;
► Investing in human resources to help better recruit for key roles;
► Involving employees at all levels of the organization to come up with new ideas to address shortages; and
► Raising wages, though one hotelier thought that does little to increase the pool of available workers in a given market.
But one executive added that hospitality should look to its pandemic response for lessons in how to deal with employees going forward.
Robert J. Habeeb, CEO of Maverick Hotels & Restaurants of Chicago, seems to think hospitality could have done a better job in the early days of the pandemic to retain the workers who were ultimately pushed out of the industry and aren't likely to return.
"In hindsight, many of us would have responded differently in those early days and found ways to retain our most skilled workers," Habeeb said.
"Of course, this is all easy to see with it in our rearview mirror, but it's a lesson we can carry with us into the next challenge hospitality faces."
To me, that's saying that the industry, faced with an unprecedented unknown in the pandemic, might have nevertheless done a better job of valuing its workers and finding more creative ways to keep them working. After all, what's hospitality without the people who provide it?
---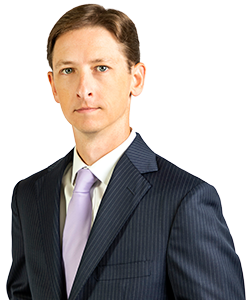 Lance Turner is the editor of Arkansas Business.