Inflation has done a number on businesses, even Walmart Inc. of Bentonville. But while soaring prices for food and gasoline have put the hurt on consumer pocketbooks, Walmart is proving it can roll with the punches — and even benefit from a high-price environment that CEO Doug McMillon thinks "is going to last for a while."
Walmart's second-quarter results, reported Tuesday, show:
► Net income at $5.1 billion, up 20% from the same quarter last year, though operating income was $6.9 billion, down 7% from last year.
► Top-line sales at $152.9 billion, up 8% from $141.0 billion last year.
► At Walmart U.S. stores, same-store sales, excluding fuel, up 6.5%; e-commerce sales up 12%; transactions up 1%; and the average ticket up 5.5%.
During a conference call that same day, McMillon and new Chief Financial Officer John David Rainey talked about a second quarter that found the retailer working to align inventory with post-inflation consumer demand.
In the previous two pandemic years, Walmart struggled to keep pace with elevated demand across categories including apparel, electronics and home products. But when inflation hit early this year, that demand changed quickly, moving away from those higher-margin products and into food, where margins are thinner. Walmart was left with what Rainey figures is about $1.5 billion worth of inventory nobody wanted — inventory Walmart had to discount to get rid of.
"... [T]he level of and the pace at which inflation changed in the first quarter — and that continued in food and consumables into the second — just caused the behavior to flip fast," McMillon told analysts on Tuesday's call, "and that caused apparel to be more difficult than what we anticipated, and that's where the dollars markdown pressure came from."
Walmart warned in July that second-quarter profit would suffer because of this behavior flip. But there were upsides. Walmart's grocery market share — already tops in the country — grew even more. And its total audience grew, as low- and even middle- and higher-income families, all feeling the pinch of inflation, looked to Walmart for the lowest prices on essential items.
"In Walmart's U.S. business, we have seen mid- to higher-income customers come to Walmart looking for value," McMillon said. "As you would expect, food and consumables, in particular, are places where they're looking to save some money."
In fact, Rainey told CNBC that it was shoppers whose incomes were greater than $100,000 who contributed the most to its gains in grocery market share.
Amid high prices for everything, customers, he said, are "trading down," choosing to buy Walmart's less expensive private label food brands, opting for hot dogs and canned tuna or chicken instead of deli meats, and using credit instead of debit cards to pay for it all.
While Walmart is in a tough position in the short term dealing with inflation and mismatched inventory, it clearly expects to make it up in the long run by retaining those new customers with all the other things it's been investing in: a more robust online marketplace, faster delivery, better in-store pickup, new consumer financial services — even a streaming video service, Paramount+, which it's adding to its Walmart+ membership in September at no extra cost.
"We certainly hope to hold share around the world, and I think this inflationary environment is going to last for a while," McMillon said Tuesday. "So people are going to be value conscious, which plays to our strengths."
The scale of Walmart's global operation is unimaginable to most business leaders. But its inflation-era strategies contain lessons for all of us when it comes to confronting and preparing for big changes in the economy:
Be flexible: Walmart spent two years working hard to meet one kind of demand. But after that demand changed, it moved quickly to reorient its inventory. Is your business prepared to change strategies when situations change?
Be efficient: Walmart is well known for its relentless drive toward greater efficiency, which helps mitigate costs. It's still doing that. For example, it's investing billions of dollars in high-tech, highly automated distribution centers to get products to stores and customers faster. Are there ways you can be more efficient or tools you can invest in to save money?
Diversify: Walmart's "flywheel" strategy has the retailer delving into advertising, financial services, health care, business-to-business services, customer memberships and more. If one part of the business suffers, another can compensate. How could you diversify products and services to mitigate a downturn?
---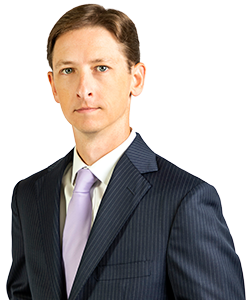 Lance Turner is the editor of Arkansas Business.