Work began last week on central Arkansas' newest distribution center, a $128 million, 1.2 million-SF warehouse in Maumelle for farm and home products retailer Tractor Supply Co. of Brentwood, Tennessee.
At full capacity, the facility, expected to open late next year, could employ up to 500 full-time workers and service 300 stores. When first announcing the project in January, CEO Hal Lawton said the new center — its 10th and largest — marks "a significant investment to help serve our growing store base and online sales as we build a strong, relevant company for the future."
Some of you might have an outdated idea about what Tractor Supply is. I have childhood memories of running odd errands with my dad to various TSCs, where we'd pick up a roll of barbed wire or some animal feed. I particularly remember lingering in the toy section, picking up colorful farm animal figurines and die-cast toy tractors.
But TSC is a modern retailer mounting a 21st century omni-channel strategy, looking to integrate its brick-and-mortar stores with its website and mobile app, making shopping anywhere as seamless as possible. Yes, you can still buy all the things you need for rural life on the farm and off: fence panels, tractor attachments, mowers, sprayers, farm chemicals, garden supplies, power generators, chainsaws and tools. Only now you can buy them on your iPhone for next-day delivery or curbside pickup.
To deliver those products as quickly as possible, TSC is investing in its physical stores and distribution centers. The Maumelle facility, which will include a 50,000-SF mezzanine for the company's e-commerce business, "is a vital link in our supply-chain strategy to better serve our existing stores and future growth in Arkansas, Texas, Oklahoma and surrounding states," Lawton said last week.
TSC, which just posted record second-quarter sales and net income, plans to add 75 to 80 stores and remodel 150 this year. It has 35 stores in Arkansas.
***
As Marty Cook, Sarah Campbell-Miller and Kyle Massey reported in our Aug. 8 edition, new warehouse and distribution space is coming online throughout Arkansas amid significant nationwide demand.
Tractor Supply is only the latest company to discover that central Arkansas — with its easy access to interstate, river and rail — makes sense as a regional distribution hub. As Massey reported, in the last two years alone, eight major distribution and logistics projects have been announced in Little Rock, North Little Rock, Maumelle and Alexander for companies including Amazon, Dollar General and Lowe's.
In April, The Wall Street Journal cited real estate services firm Cushman & Wakefield, which said companies added 1.6 billion SF of new industrial space across the country from 2017 through March 2022 in "an unrelenting drive to get goods closer to customers amid a growing arms race among retailers to deliver orders faster."
The pandemic accelerated the trend. Just-in-time logistics doesn't look as great as it once did after overwhelming consumer demand and snarled supply chains left store shelves bare. It's now smarter to have more inventory on hand, even though it costs companies more to house it. In fact, some companies are securing more warehouse space than they need — up to 50% more, according to Greg Sanguinetti, president of Pro Group Logistics of Sparks, Nevada, in The New York Times on Feb. 1. "They are lowering operating margins just to increase infrastructure so they have it."
Arkansas has welcomed the rush for more warehouse space. But that's not the case in other parts of the country. In Pierce County, Washington, where developers have added 2 million SF of warehouse space in just a few years, some residents are pushing back, complaining about huge buildings taking up vacant land and more truck traffic. And earlier this month, communities in east Los Angeles' Inland Empire put a moratorium on new warehouse projects while they study their environmental effects.
Meanwhile, Amazon — the biggest single force in the rush for warehouse space — is pulling back on some of its warehouse leases, according to Bloomberg and others. The online retailer ballooned during the pandemic, nearly doubling its space amid the e-commerce boom. Now it's subletting space and possibly ending some leases altogether.
That appears to be a temporary move. Amazon continues to build out its distribution network. Central Arkansas is a recent beneficiary, with four Amazon facilities. Five years ago, it had zero.
---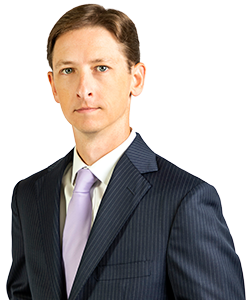 Lance Turner is the editor of Arkansas Business.