Coming off a leisurely Labor Day weekend last week, I couldn't help thinking about two recent Arkansas Business cover stories that, for me at least, were wholly unexpected but make a certain amount of sense in hindsight.
Where each of those stories go from here bears watching.
Arkansas, a bitcoin hub: Kyle Massey's Sept. 5 cover story did not turn out the way I thought it might, but that's the best thing about journalism: You never know what you'll find when you start digging.
The original idea was to get a closer look at a plan by a California developer to put a bitcoin mining operation inside the former Pine Bluff Commercial building. As it turned out, the Pine Bluff Planning Commission, citing complaints that included excessive noise and energy use, had rejected the idea outright, leaving the developer — who had already purchased the building for $619,000 — thinking about suing. (The city says he'll have to wait at least 12 months to reapply for zoning clearance.)
Instead, what Massey found was that cryptocurrency mining centers are sprouting in not one Arkansas city but at least four: Little Rock, Morrilton, Newport and Walnut Ridge. And in Newport, three companies plan to open mining service centers this year and in early 2023.
I have to confess that, even after reading and editing my share of cryptocurrency stories, I'm no expert on the concept and am in no position to weigh in on cryptocurrency's wider use.
But this ephemeral specie's real world footprint — brick-and-mortar properties housing hundreds of tiny computers ingesting hefty amounts of electricity to "mine" money through complex algorithms — is fascinating. And given Arkansas' relatively cheap electricity, it now seems obvious that some of these digital wildcatters would find our state to be the perfect place for their explorations.
Arkansas, the Napa Valley of sake: This one makes sense too, when you think about two of the things you need to make great sake: rice and water. Arkansas has plenty of the former, and Hot Springs has a novel variety of the latter.
That's the hook for partners Matt Bell and Ben Bell (no relation), who look to launch Origami Sake in the Spa City next year. Managing Editor Jan Cottingham got a guided tour of the pair's 22,000-SF facility for her Aug. 29 cover story, in which the pair describe plans to make their take on the Japanese alcoholic beverage made by fermenting rice.
The two are starting small but thinking big, hoping to make Arkansas a sake capital in the way that Kentucky and Tennessee are synonymous with bourbon and other whiskeys. And it comes at a good time: The global sake market, valued at $9.3 billion in 2019, is expected to grow to $13.1 billion by 2027.
It's at least a $3 million gamble, but fits well with Arkansas' healthy craft beer and distillery industries, and its connection to Arkansas' top crop, rice, leaves a sweet aftertaste.
Of course Arkansas can make sake. Why didn't I think of that?
---
This week, Arkansas Business is proud to announce its latest 20 in Their 20s class of young professionals — people from a variety of industries who are making a difference in business and community service.
You can read about each of them here. You'll find that this week's Executive Q&A, Ryan Herget, is a member of our 2015 class, and parlayed lessons learned as a young entrepreneur (he founded Chef Shuttle and then sold it to Bite Squad two years later) into a career with one of the largest licensed medical cannabis producers in the South.
Also this week, you can read a commentary by Kim Davis, a senior adviser for the Walton Family Foundation's Home Region Program, who, while noting that there is no one from the Delta in this year's 20 In Their 20s class, reminds the business community to think about the region when it looks for the next generation of leaders. Helpfully, he shares the stories of four Delta talents who are doing great things for their communities.
We want to hear more of those stories. Starting today, you can nominate young professionals for our next 20 in Their 20s class at arkansasbusiness.com/20. Your nominations are where we start when putting together each and every class of honorees, so the more we get — and from all parts of the state — the better.
And while you're at it, please think about potential nominees for our other programs, including Arkansas Business of the Year and 40 Under 40.
You can find those forms at arkansasbusiness.com/events.
---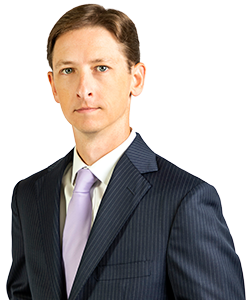 Lance Turner is the editor of Arkansas Business.