Last week's Arkansas Hospitality Association convention in Little Rock provided a snapshot of where the state's hospitality industry is post-COVID and the challenges that remain.
First, the good news: Arkansas, having posted a banner tourism year in calendar year 2019, is back on the upswing following the pandemic pause of 2020.
According to a convention presentation by state tourism officials, Arkansas' 2% tourism tax collections hit nearly $20.9 million in 2021, up from a seven-year low of $14.2 million in 2020 and the previous high-water mark of $17.9 million in 2019.
In all, 41.3 million people paid a visit to Arkansas last year, up more than 41% from 2020 and nearly 15% over 2019. Those visitors spent $8 billion last year, up 33% from 2020 and even with 2019.
And after losing nearly one in four Arkansas tourism jobs in 2020, industry employment bounced back in 2021 to 98% of pre-pandemic levels in restaurants, 96% in recreational businesses and 89% in lodging.
Second, the challenges: During a Tuesday luncheon panel, two hospitality leaders — Aaron Frazier, vice president of public policy for the National Restaurant Association, and Katie Wright, senior director of state and local government affairs for the American Hotel & Lodging Association — shared a national perspective of the industry obstacles that anyone in business knows by heart:
1) Staffing. Frazier and Wright said staffing is the No. 1 issue in their respective sectors. Frazier noted that, as of July, restaurant employment levels — while rising — remain 635,000 jobs below the pre-pandemic peak. While employment has bounced back in Arkansas, everyone in hospitality is worried about attracting and retaining a quality workforce.
2) Supply chain delays. Wright said that 96% of hoteliers are experiencing supply chain difficulties, making it difficult, for example, to stock cleaning supplies and linens.
3) Inflation. The rising cost of everything is roiling the industry. Frazier said food prices are up 16% year over year, and wages are up 10% — brutal for a low-margin business like restaurants.
---
So what happens now? With demand for travel and dining returning, how can hospitality confront these challenges? Frazier and Wright had some ideas:
1) Cultivate workers early. Both Frazier and Katie Beck, CEO of the Arkansas Hospitality Association, mentioned initiatives like ProStart, a high school instruction program that trains students in culinary arts and restaurant management. Arkansas has six schools in the program and Beck wants it to grow.
The idea is to get to students early — perhaps elementary school — with the message that there are transferable skills and multiple career paths in hospitality. J.R. Shaw, executive director of Visit Rogers, mentioned to me our current era of the celebrity chef, but said the industry also needs "accountants and finance people, they need engineers, they need maintenance people, they need designers, they need marketing personnel." The industry "is much bigger than just what happens in the back of the house in the kitchen," he said, and young people need to know that.
2) Restore access to foreign workers. Kraig Pomrenke, general manager of the Embassy Suites by Hilton Jonesboro Red Wolf Convention Center, told me hospitality has lost the base of foreign workers it relied on and it needs to get them back. One hope: the Essential Workers for Economic Advancement (EWEA) proposal in the U.S. House, which would create a pathway for workers to come to the U.S. and work in certain low-margin industries. That could mean 60,000 new workers in the law's first year. Frazier said getting EWEA passed will be a major focus of the association next year.
3) End the trade war. The trade war that began in 2018 must end, Frazier said, and removing tariffs on certain goods would mean a quick drop in some prices, easing the strain on hospitality. Remember that many of China's retaliatory tariffs hit agriculture — soybeans, pork, i.e., things on restaurant menus.
Arkansas tourism enjoyed a banner year before the pandemic and appears to be back on the rise. Beck, Shaw and Pomrenke are optimistic about where the local industry is headed, despite current pains. And state tourism officials say the national perception of Arkansas as a tourism destination changed during the pandemic, drawing new visitors to the Natural State.
"Now it's about building up the base," Shaw told me, "... and understanding the challenges that we have moving forward to get the industry back to a whole state, and then even above that."

---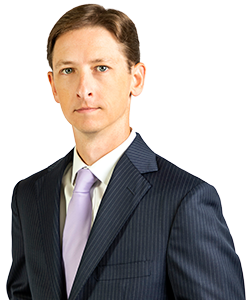 Lance Turner is the editor of Arkansas Business.