This is me letting you know that next year the Women's Foundation of Arkansas will hold its 25th Power of the Purse luncheon, an event created to celebrate the power and potential of women across the state.
Judging by this year's luncheon, held last week at the Statehouse Convention Center in Little Rock, next year's milestone meeting should be particularly inspirational to anyone interested or invested in the people who drive Arkansas' business and philanthropic communities.
The foundation holds the annual luncheon as a key fundraiser for its various programs that, at their most basic level, promote economic security for women and girls.
As part of that, the WFA honors women in the areas of philanthropy, business, public service and — for the first time this year — innovation. These honorees offer inspiration and serve as examples for the rest of us to follow.
This year, the foundation put the spotlight on four women on different professional paths, and each one of their stories is compelling:
► There was Heather Larkin, president and CEO at Arkansas Community Foundation of Little Rock, who received the philanthropy award. Larkin, CEO since 2008, has led the foundation to more than $600 million in assets and $35 million in annual grants.
Along the way, she's worked to advance women and believes that they will play an increasingly prominent role in philanthropy. After all, she said, women now control more than half the personal wealth in the country.
► There was Esperanza Massana-Crane, director of the Minority & Women-Owned Business Enterprise Division at the Arkansas Economic Development Commission, who received the business award. Massana-Crane, now 42, was raised in Santa Tecla, El Salvador, and arrived at Harding University in Searcy at 17.
At AEDC, she helps grow women-owned businesses through technical and professional aid, state vendor certification, and chances to network and do business with AEDC partners in government, higher education and lending. She said she sees strength and courage in women and minority business owners and wants more of them in leadership positions.
► Another honoree is Susan Hutchinson, Arkansas' first lady and recipient of the public service award.
Hutchinson told the luncheon crowd she was hesitant about her husband making another run for the governor's office in 2014. But she decided that, if he won, she would use her statewide platform to advocate for helping abused children. Today, her efforts have helped the Children's Advocacy Centers of Arkansas expand to nearly 30 sites across the state, offering children access to medical and advocacy services, therapy and more.
► Finally, there was Shelley Simpson, president of J.B. Hunt Transport Services Inc. of Lowell, who received the WFA's first innovation award.
Simpson's career in the male-dominated world of trucking has been fascinating to watch. The Arkansas native began at J.B. Hunt as an hourly customer service representative after graduating from the University of Arkansas in 1994, and she steadily climbed the company ladder.
Along the way, she helped create the company's $2.5 billion Integrated Capacity Solutions unit and led the strategic direction and launch of J.B. Hunt 360°, the company's game-changing tech platform.
Before becoming president, she has led efforts in inclusivity and work environment. For Simpson, innovation and inclusivity are linked. In fact, "inclusion is really the evidence of how innovative that you are as a company," she said. Getting everyone — women, minorities, front-line workers, veterans and new hires — a seat at the table "changes the conversation and changes what we can come up with as leaders in our businesses, and how we could think about how we could further advance just any idea."
***
It was Arkansas Business Publishing Group founder Olivia Farrell and Pat Lile, then president of the Arkansas Community Foundation, who founded the WFA in 1998, aiming to promote women and girls in Arkansas. The first Power of Purse event took place the following year.
Today, the WFA continues work to promote science, technology, engineering, arts and mathematics fields to girls; ensure economic security for women through the Save 10 and Women Empowered initiatives; and spur entrepreneurship through the Women's Economic Mobility Hub — unlocking more power in Arkansas with each passing year.
---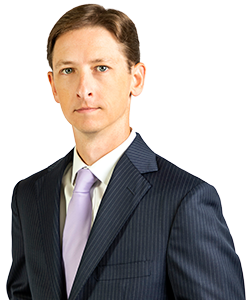 Lance Turner is the editor of Arkansas Business.