Is the country's desperate search for employees coming to an end?
The federal government last week said job postings in August fell 10% from the previous month, at 10.1 million openings versus 11.2 million in July. The decline comes as the Federal Reserve continues to cut interest rates to tame inflation.
One downside of this strategy is that employers might start cutting the workforce, pushing unemployment too high and raising the risks of recession. But last week's data showed layoffs remained historically low and overall hiring essentially unchanged.
Whatever trend might be taking hold, workers today remain in the driver's seat, and employers are having to work overtime to recruit and retain them.
Some of the best strategies for doing that were on display Sept. 29 during Arkansas Business' 2022 Best Places to Work in Arkansas awards at the DoubleTree Hotel in Little Rock. The event honors companies with exceptional workplaces.
How do we know a company has an exceptional workplace? Companies opt in to a survey that asks workers about company communication habits; perks; training and professional development; diversity, equity and inclusion; and more.
Companies with the top scores are honored at the awards. This year, the top performer was American Truck & Rail Audits Inc. of North Little Rock.
Through the lens of that company and others, we can identify workplace trends designed to create a quality workplace and help recruit and retain workers:
Live, and communicate, core values
The importance of a company having and communicating core values came up among our 40 Under 40 class this year, and we heard about it again from our Best Places honorees. For its part, American Truck & Rail Audits posts its core values — which include integrity, teamwork, respect in relationships — throughout its offices. But it also weaves those values into everything it does, informing expectations for leaders, strategic planning, interactions with clients and business partners, and employee performance evaluations.
Foster better work-life balance
The pandemic caused people to rethink their personal and professional lives and put better work-life balance at a premium. Companies that offer flexibility around the demands of workers' home lives will have an edge over competitors who do not.
That flexibility plays out in many ways. American Truck & Rail Audits is small enough to be exempt from the Family & Medical Leave Act, but it still provides eight weeks of paid parental leave for new parents, including those with foster children or who have adopted. CHI St. Vincent Hot Springs has a benefit program that helps families find backup child care and other services.
Make diversity, equity and inclusion a priority
Companies are doing more to ensure diverse and equitable workplaces. Conway Regional Health System has a committee of women and minorities advising management on issues that affect those groups. WER Architects of Little Rock has a program that goes into Arkansas high schools to introduce the profession to underrepresented groups, aiming to increase diversity.
Those are just a few of the strategies we learned about through this year's Best Places to Work program, but there are countless others. And they are all worthy efforts, no matter the prevailing economic winds.
---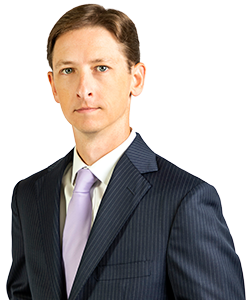 Lance Turner is the editor of Arkansas Business.