Two recent mergers — of vastly different size — have me thinking about grocery stores.
The first is Kroger Co.'s $20 billion bid to buy a slightly smaller rival, Albertsons, creating a national network of more than 4,000 stores under a half-dozen brands.
The second is Harps Foods Stores Inc.'s smaller plan to buy a family-owned grocery chain, The Markets, adding seven stores to its 135-store network that, post-merger, would expand to six states from four.
The larger Kroger/Albertsons tie-up is about competition at the highest level. Together, both publicly traded chains control about 13% of the U.S. grocery market. That sounds like a lot until you realize that they're a distant second to Walmart Inc.'s 22% share.
In announcing the deal on Oct. 14, executives said the merger would help them better compete with the Bentonville giant by yielding efficiencies including $1 billion in annual administrative cost savings, which the company would reinvest into its operations.
But will regulators allow two giants to combine to take on an even bigger foe? Despite Kroger CEO Rodney McMullen's talk of lower prices for consumers and higher wages for workers, union leaders and some Democratic U.S. senators want to block the deal. "More mergers and less competition would mean even higher prices — and layoffs for employees," U.S. Sen. Elizabeth Warren said on Twitter.
Meanwhile, the Harps deal is about continuing steady growth in the small to midsize markets where it performs well. The private company, 100% owned by its employees, posted about $1.4 billion in revenue in fiscal 2022, President J. Max Van Hoose told me last week — a far cry from the $137.9 billion Kroger posted. But Harps' revenue was up 17% from 2021, and 2021 revenue was up 16% from 2020.
Executives maintained Harps' growth through the pandemic in four major deals with small chains, two of which added more than 20 stores each. Van Hoose said that when The Markets buy closes in December, Harps will have added a net 50 stores since 2020.
In some cities, Harps competes with Walmart and Kroger. But in other places, Harps might be the only game in town, the larger merchants having passed by or left long ago. A common competitor, Van Hoose said, is not a giant grocery chain but Dollar General — that fast-growing discounter that even Walmart has to think about when striving to retain its most price-sensitive customer.
It's been a tumultuous time for the grocery industry, but not necessarily a bad one, and Harps and its ilk soldier on. While the pandemic was stressful for operators, Van Hoose said, grocery chains benefited from more customers eating at home. The operators, he said, have generally performed well. It just so happened that some of the owners — those without heirs interested in taking over the business — were ready for an exit, and Harps was a good fit.
And while Kroger and Albertsons are driven by creating value on Wall Street, Harps is driven by a different kind of shareholder — its employees. Like all investors, they demand a return, Van Hoose said, and one way to achieve that is strategic growth.
"We say this a lot," he said, "but you know, they're steering their own ship a little bit, all of us together."
---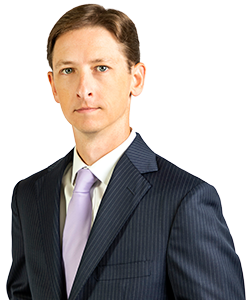 Lance Turner is the editor of Arkansas Business.