All elections make history, but this year's is especially historic in Arkansas, where voters put women in charge of the state's top two offices for the first time. Here are some final thoughts.
Governor's race: The night's biggest race was a foregone conclusion. The Associated Press' first call was for Sarah Huckabee Sanders, a Trump White House press secretary and daughter of a former Arkansas governor. Thanks to her association with the previous president, who remains popular here, Sanders was the GOP frontrunner before she officially declared, and her historic fundraising warded off serious rivals for the nomination before the primaries.
The only question was the margin; in the end, she outperformed. Sanders won with 63%. (Asa Hutchinson garnered 55% for the open seat in 2014 and 65% in 2018.)
What's ahead: Arkansas' first female governor puts her transition plan to work, naming a staff and cabinet just in time for the 2023 legislative session. The Libertarian Party, having failed to garner a 3% vote in the gubernatorial contest, must refile for ballot access. And Chris Jones, the most confident, energetic Democratic candidate in years, signaled that he's not done with politics.
Ballot issues: As of this writing, Arkansans appear to have, for the first time since 1960, rejected every issue on the statewide ballot. The closest was for Issue 3, the unnecessary "religious freedom" proposal.
Other outcomes were more decisive. Most Arkansans were happy to preserve the current balance of power, handily rejecting Issue 1, which would have allowed legislators to call themselves into session, and Issue 2, which would have raised the threshold for passing a constitutional amendment from a simple majority to 60%. In a neat twist, nearly 60% of voters opted for the status quo.
But the most notable loser was Issue 4, to legalize recreational marijuana, which 56% of voters rejected. The existing cannabis industry raised upwards of $12 million — more than Sanders spent in her general election campaign — to pass Issue 4 and grant themselves ground-floor access to a market that would surpass the medical business. But efforts by the Family Council, poultry magnate Ronnie Cameron, cannabis advocates David Couch and Melissa Fults, the governor and big business lobbies convinced voters that Issue 4 was a bad idea.
What's ahead: Couch and Fults support legal cannabis but didn't like Issue 4's generosity to existing cannabis businesses and that it did nothing for Arkansans convicted of minor possession charges. They'll propose their own plan in 2024.
U.S. Senate race: Sen. John Boozman enjoyed a layup general election campaign and logged his best performance ever, winning nearly 66% of the vote.
What's ahead: Boozman's reelection ensures that he'll lead the powerful Senate Agriculture, Nutrition & Forestry Committee. For our agriculturally driven state, it's good to have an Arkansan as chairman.
But it's not the first time an Arkansan has done so. Democrat Blanche Lincoln became the first Arkansan to do it, in September 2009. And it was Boozman who defeated Lincoln that next year, as Republicans began to take over Arkansas politics.
---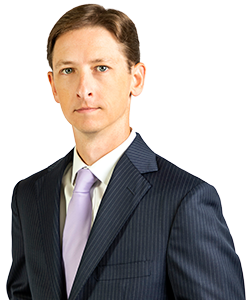 Lance Turner is the editor of Arkansas Business.