Term-limited Republican Gov. Asa Hutchinson last week spoke at the Arkansas State Chamber of Commerce's annual meeting, providing a glimpse of what his campaign for president might look like.
Hutchinson, 71, hasn't formally declared his candidacy for the 2024 GOP nomination, but he's considering it, and told CNN last week that he'd make a final decision sometime in January.
No one expected the governor to declare his intentions last week at the Statehouse Convention Center. But it was a fine venue for a victory lap — summarizing his administration's economic development wins — and to firm up planks on a political platform emphasizing business friendliness, STEM education, energy independence, a better supply chain and lower taxes.
The governor has leaned into those themes during his two terms, and has plenty to share with a national audience.
Hutchinson has aggressively recruited businesses since his first day in office cold-calling firearms companies with an invitation to Arkansas. In all, the governor said, his administration's efforts have yielded $14 billion in capital investments and more than 26,000 jobs.
When it comes to environmental regulation, Hutchinson said he regards business not as the enemy, but as partners in a common goal to protect the environment while also making a profit and creating jobs. It has made Arkansas an easy place to do business.
STEM education has been a centerpiece of Hutchinson's agenda, particularly as it relates to preparing students for cybersecurity jobs. The year he began promoting STEM classes in K-12 schools, 1,110 students were taking computer science or coding. This year, he said, it's 23,000. As chair of the National Governors Association, Hutchinson persuaded other governors to pledge to extend computer science education in their states.
"If we do not produce that talent here, in the United States of America, it becomes a national security issue, where we actually have to go overseas for the talent," he said. "We could do it here."
There's a continually evolving story in Arkansas when it comes to energy independence.
Here, the Legislature has set policy that allowed the solar industry to flourish, giving businesses, farmers, public entities and residential customers a new option for electric power. As a presidential candidate, Hutchinson could roll that narrative into the broader argument he's making for a consistent energy policy that shields the U.S. from the whims of other countries.
And speaking of independence, the governor sees an urgent need to detach from a China-centric manufacturing supply chain.
"That's going to take time," he said, but the U.S. must have friendly environments in which to produce goods and get them delivered quickly and efficiently.
Finally, the governor advocated what he calls a "pro-growth" tax policy, represented by his cuts to individual and corporate taxes in Arkansas, allowing, he said, businesses and families "to control their future, to invest and make decisions." We've done it in Arkansas, the governor said.
Sounds like a campaign slogan.
---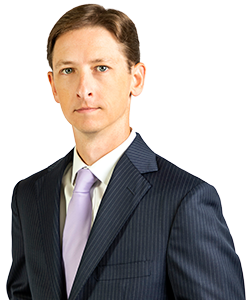 Lance Turner is the editor of Arkansas Business.