Last year around this time, I identified a few business news items with implications for 2022. And with 2023 on the horizon, it's time to do it again — and check on a couple of last year's forecasts.
First, some old business. Last year, I noted inflation and Arkansas' electric vehicle future among recent stories that would make their mark this year.
Inflation: At the time, Federal Reserve Chair Jerome Powell had started to acknowledge that higher prices could last into summer. As it turned out, the high-water mark for prices happened in June, at 9.1%, the largest increase in 40 years. Meanwhile, many states were reporting gasoline at an average of $5 per gallon.
By October, gasoline averaged $3.76 per gallon and inflation was at 7.7%. The Fed, still seeking a "soft" economic landing, had raised interest rates by 0.75 percentage points at each of four consecutive meetings. It might opt for a smaller, 0.5 percentage-point hike in December.
EVs: This time last year, all eyes were on Canoo Inc., the EV-maker moving its headquarters to northwest Arkansas, home of the University of Arkansas, Walmart Inc. and the state's biggest transportation companies. Arkansas had established a beachhead in a new industry. Since then, Arkansas has added another EV-maker, Envirotech Vehicles Inc., which moved to Arkansas' steel capital, Mississippi County, to open its first U.S. manufacturing facility and eventually hire 800 people.
While Canoo continues to struggle with cash, it has inked important deals with Walmart and NASA. And Envirotech Vehicles this month reported its first quarterly profit. Arkansas' EV future continues to hold promise.
And now, some new business. A look at 2023:
The Legislative Session: The Arkansas General Assembly, sporting a stronger GOP supermajority, returns in January for a regular legislative session. It will be Governor-elect Sarah Huckabee Sanders' first, and we'll learn a lot about her priorities and how she'll govern over the next four years. Last week, signs pointed to a session dominated by K-12 education and parole/prison reform.
Tyson Foods Inc. Workers Come Home: Nearly 1,000 of the protein giant's corporate employees are moving to northwest Arkansas under a program called "OneTyson," which includes a renovation and expansion of its corporate headquarters in Springdale. The move has big implications for the area's housing, infrastructure, education and health care, as well as the company itself, which aims to "foster collaboration, connection and creativity" among top decision-makers, stay competitive and recruit and retain a talented workforce.
Two Museums Open: Two long-awaited museums open next year. The Arkansas Museum of Fine Arts of Little Rock opens April 22 after an almost four-year redesign, and the United States Marshals Museum of Fort Smith opens sometime this summer, 16 years from when it was first announced in 2007. Both promise to reinvigorate their communities and shine as first-rate tourist attractions.
The Walton Medical School Breaks Ground: Alice Walton plans to break ground this spring in Bentonville on her 154,000-SF medical school, which aims to do no less than fix the American health care system through the concept of "whole health." It also aims to meet a regional need for health care access
---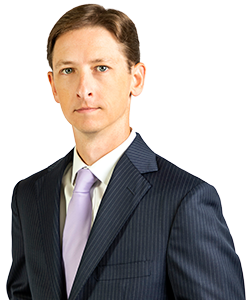 Lance Turner is the editor of Arkansas Business.