Three Little Rock leaders are seeking mentors for at-risk young people surrounded by violence — and they're asking the city's business community for help.
Chances are, you know these leaders: Fitz Hill, a football coach, a former president of Arkansas Baptist College of Little Rock and the founder of its Derek Olivier Research Institute for the Prevention of Gun Violence; Raymond Omar Long, the CEO of Big Brothers Big Sisters of Central Arkansas who's looking to recruit 300 mentors; and Larry Clark Sr., the founder of Life Skills for Youth Inc., a nonprofit that's so far served more than 3,800 children through community feeding efforts, summer academic and wellness programs, and mentorship.
These men are in the trenches, working with the city's most vulnerable youth to guide them toward a better future and away from the violence that led to a record number of homicides in Little Rock this year.
They and their respective organizations do good, hard work. But there's only so much they can do without money and volunteers. The latter might be more important than the former.
At a Rotary Club of Little Rock meeting last week, the three pressed the need for people to join their efforts to show young people positive examples of leadership, compassion and responsibility. Mitch Bettis, the owner and publisher of Arkansas Business, moderated their discussion.
Long has the numbers on his side. He points to continuing studies commissioned by his 100-year-old organization that show that after 18 months in a Big Brothers Big Sisters program, imperiled youth are 46% less likely than their peers to begin using drugs, 27% less likely to begin using alcohol, 52% less likely to skip school and 33% less likely to hit someone.
Hill and Clark have decades of experience dealing with youth in crisis. They trace half the violence Little Rock and other areas have seen to about 2% of the population, and they can tell you where that population lives and the factors that make them liable to act out.
Hill said those areas — those communities — are ripe for intensive efforts that would help youth as early as possible through mentorships, after-school programs and economic investments. All that needs to happen is for us to go in there and do it.
"The mentorship has to go to that specific 2% of the population," he said, "if you're serious about reducing the violence in our country."
Little Rock is in a dark moment. Good things are happening in the city and in central Arkansas, but violence threatens to overshadow those gains. Businesses have a vested interest in helping to implement solutions to the complex problems roiling our communities.
Mentorship is a good place to start, whether you support these programs monetarily or through direct investment of your time.
If you're reading this, there's a good chance you're in a position of some authority in your business or organization. As you think about how you'll spend your organization's time and money next year, don't forget these efforts by Hill, Long, Clark and others to help the city's young people escape the violence we've seen. Each of these leaders would be happy to talk with you about ways to get involved.
---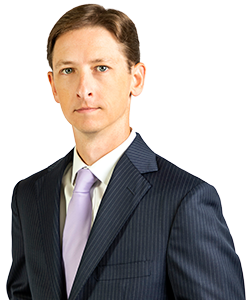 Lance Turner is the editor of Arkansas Business.