The new year takes off in Arkansas this week, as the regular legislative session of the 94th General Assembly convenes and the state's first female governor, Sarah Huckabee Sanders, takes the oath of office.
A quartet of politicos — House Speaker Matthew Shepherd and lobbyists Chris Caldwell, Blake Eddins and Jon Gilmore — discussed all that and more during a legislative preview panel put on by the Rotary Club of Little Rock last week.
The four signaled that the Legislature will prioritize Sanders' goals around criminal justice, education and tax reduction. Arkansas business leaders will be particularly interested in the latter two.
First, tax cuts. As far as Gov. Asa Hutchinson went with cuts to individual and corporate taxes — some $750 million per year or so when all was said and done — Republicans think they can go further, and do so responsibly, as part of an effort to make Arkansas more competitive with surrounding states when attracting new business.
Caldwell, who led Sanders' gubernatorial campaign, hinted at a gradual approach to cutting taxes alongside investments in education. Shepherd cited the Legislature's recent record of cutting taxes "in a responsible manner" and being careful to avoid the mistakes of states like Kansas, which in the previous decade infamously cut its way to fiscal crisis.
Second, education. Business leaders might be encouraged that, in addition to focusing on K-12 education, the new governor also aims to improve the workforce development side of Arkansas education.
Everyone knows Arkansas is in dire need of skilled trade workers. Eddins, whose client U.S. Steel Corp. is putting a $3 billion steel mill in Mississippi County that aims to employ 900 people, said there are big economic development deals for Arkansas "sitting out there right now" that can't get done because the state doesn't have the workforce to staff them. Sanders sounded similar notes last month when she announced her nominee for Commerce secretary, former Entergy Arkansas CEO Hugh McDonald.
"It's really hard to encourage businesses that already exist here in the state to expand and grow, or to recruit new business into the state, if we don't have the ability to meet the workforce demand right now," she said.
Since retiring from Entergy in 2016, McDonald has been involved in workforce education issues and served as a member of the Arkansas Career Education & Workforce Development Board. He's written commentaries for this publication on improving Arkansas' pre-K education programs, which he says can reduce the education achievement gap and dropouts and increase postsecondary education and workforce participation rates.
Based on comments from Sanders and last week's discussion, I'd look for workforce development and some of the new governor's education initiatives to be intertwined — and provide students with more visible and accessible pathways to career training. Arkansas could have the lowest taxes in the country for attracting new employers, but that would be wasted on a state without a robust, qualified workforce. It's time Arkansas made a renewed push toward that goal.
---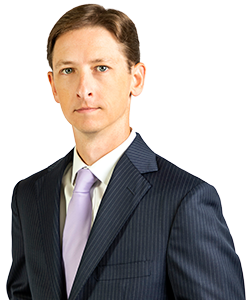 Lance Turner is the editor of Arkansas Business.