Can Arkansas support two veterinary schools? We'll soon find out.
On Tuesday, Arkansas State University announced that it's pursuing a delayed effort to start its own College of Veterinary Medicine, a three-year program that Chancellor Todd Shields said will help ease a national shortage of vets and bring down the cost of such a degree.
Planning began in fall 2019 but faltered in 2020 when the pandemic brought everything to a standstill.
What's different now is that A-State will go it alone, parting ways with a publicly traded company, Adtalem Global Education of Chicago, with which it had allied to explore the school's feasibility. News of that collaboration, which Arkansas Business reported in February 2020, made sense. A-State has had success with medical school partnerships, having put the independently operated New York Institute of Technology's College of Osteopathic Medicine on the Jonesboro campus in 2016. That the university could reach a similar arrangement with the owner of the Ross University School of Veterinary Medicine in St. Kitts and Nevis wasn't out of the question.
But on Tuesday, Shields, in charge in Jonesboro since August, said A-State and its students would be better served by a college of its own. "This will be an A-State degree with A-State faculty and A-State facilities," Shields said, adding that public university status will help its Doctor of Veterinary Medicine degree be more affordable than the national average of $50,000 in tuition for in-state students.
What's also different now is that Lyon College, a private liberal arts college in Batesville, is well on its way to starting its own veterinary school, in Little Rock. Lyon publicly announced its plans in an Arkansas Business cover story in April. Its ambitions go beyond veterinary medicine — it's also starting a dental school, and it's partnered with a company called OneHealth Education Group of Little Rock to help with the process.
So far, Lyon has received preliminary approvals for its veterinary and dental programs, teamed with the University of Arkansas for Medical Sciences on the dental school, and said last week that it was preparing accreditation applications. Melissa Taverner, who was named Lyon's president in February 2021, has said that inaugural classes could start as early as 2024 or 2025. A-State said it might launch in 2026.
Arkansas' agricultural and health care professionals have long discussed the need for the state to create its own veterinary and dental schools, having watched for years as students leave the state for graduate degrees and often never return. Suddenly, Arkansas may have not one but two vet schools — one operated by a private college, and another by a public university.
Can Arkansas support both? For clues, see another set of dueling medical programs, one of which is on the A-State campus. As Assistant Editor Kyle Massey reported last week, both the NYIT program and the Arkansas College of Osteopathic Medicine in Fort Smith have nearly tripled the number of medical school graduates in the state, raising the likelihood that more doctors will choose to practice in Arkansas.
Certainly, A-State and Lyon would like to have the state's one and only veterinary program. That both are working hard to create their own means Arkansas is another step closer to filling a critical need in our economy.
---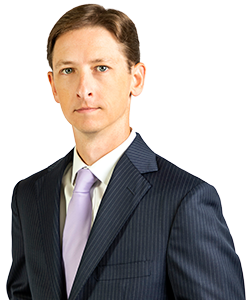 Lance Turner is the editor of Arkansas Business.