Walmart Inc. of Bentonville made headlines last week with news that it would raise wages for thousands of hourly workers at its U.S. stores.
The publicly traded retailer — the nation's largest employer — said the new comp plan, which takes effect in March, would raise its starting wage for store and warehouse workers from $12 per hour to $14, pushing its average hourly wage to $17.50.
That new starting wage is $5 more than the $9 per hour minimum Walmart began paying in 2015. Until then, it had resisted calls to raise wages, even amid aggressive campaigns from labor unions, pressure from some retail competitors who had already started paying more, and rising state minimum wages.
In 2015, CEO Doug McMillon cast the move as an investment in Walmart employees, one that would pay dividends in the form of better in-store experiences, higher sales and, ultimately, better shareholder returns. But it was also an effort to attract and retain workers at a time when the labor market was getting tighter.
That campaign continues today, as Walmart fights to attract and retain hourly workers in an even more competitive market. The national unemployment rate is back to pre-pandemic levels, at 3.5% last month, and U.S. workers are demanding more from employers than ever before. According to Labor Department figures, there were 10.5 million job openings in November (more than 1 million in the retail sector), far more than the 6 million people looking for work that month.
***
If you're a business decision-maker in the market for hourly workers and navigating the same labor market complications as Walmart, charting that course has become more difficult now that the retail giant has raised pay again.
Not every restaurant, mom-and-pop retailer, day care center or landscaping company can compete with hourly pay from major retailers that is closing in on $20. So what can you do to try to attract and retain key people? Walmart's playbook offers some ideas:
Create a pathway for employees: Last week, Walmart announced a new level of worker in its auto care center and moved another classification of worker into a higher level of pay. By doing this, Walmart is creating a ladder for those employees, new positions with new titles to grow into. If you have a flat organization, you might consider ways to move employees up the ladder as they attain experience and skills.
Offer training: In that vein, Walmart is investing more in its Live Better U employee higher education program. While not every company can afford robust workplace training, you might be able to offer cross-training on certain tasks or help your employees find continuing education opportunities that, in the end, make them more valuable to your organization.
Create better schedules: Walmart says it has worked hard in the last few years to create better, more predictable work schedules for employees. Are there ways you can adjust your workplace to give employees regular schedules or better work/life balance?
When it comes to competing for labor, not all of us are as powerful as Walmart. But we can all find inspiration in — and steal a few pages from — the retail giant's playbook.
---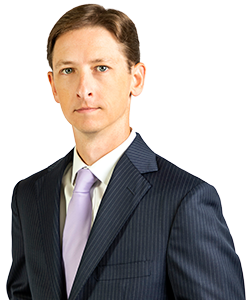 Lance Turner is the editor of Arkansas Business.