Assistant Editor Kyle Massey's cover story last week on the big role two Arkansas companies play in the security of the U.S. power grid contains a good example of the kinds of workforce challenges many employers are facing.
And since last fall, one of those companies has been working with a nearby high school to meet that challenge.
Central Moloney Inc. of Pine Bluff, which traces its Arkansas history to 1949, is now riding historic demand for electrical transformers, the barrel-like devices that hang from power poles and regulate the electric power that flows along the high-voltage lines connecting our homes, businesses, hospitals and schools.
As CMI CEO Chris Hart explained to Massey, the country's aging power grid is in need of repair if it's going to meet surging demand for more interconnections and, with them, more power.
That's a great opportunity for Hart's company — if he can find enough workers to keep those transformers rolling off the line.
"The greatest challenge we're facing as a company is just finding folks who want to come to work," he said.
That's a common refrain among managers in the skilled trades, who are trying all kinds of strategies to develop a pipeline of workers. So last fall, with his company facing unrelenting demand and a looming expansion into Florida, Hart began reaching down into Arkansas high schools to train up the next generation of welders.
The result: the Wildcat Welding Academy, a workforce training program between CMI and nearby Watson Chapel High School. Our longtime news partner, THV 11 News, aired a story on the academy a couple of weeks before Massey published his report. CMI told THV that it spent $200,000 to set up the program, which takes place in a spare room at its 430,000-SF plant on West Sixth Avenue in Pine Bluff. There, students learn welding from Curtis Marks, a CMI employee and certified instructor.
So far, 19 students have enrolled, and other southeast Arkansas schools have expressed interest in participating. It's thinking like that that could help maintain Arkansas' important role in maintaining the U.S. power grid. Other employers would do well to consider similar plans.
***
Even if students don't go on to become welders, Hart and Marks say they'll learn skills that will transfer to other jobs. For students who do stick around, there's no end to the work they'll get. Hart is building a second facility in Florida, but he's got enough backlog in Pine Bluff to retain every employee and keep them busy. "We're not in a position to let anybody go," Hart told Massey. "If people are willing to come to work on time every day, like I said, they can have a job here."
***
View the THV 11 News report here:
---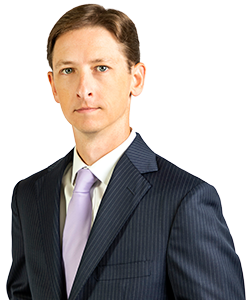 Lance Turner is the editor of Arkansas Business.