Local business leaders had a rare opportunity last week to hear from the latest generation of three foundational Arkansas families: the Dillards and Stephenses of Little Rock and the Waltons of Bentonville.
Annemarie Dillard Jazic, 39, John Stephens, 35, and Steuart Walton, 41, covered a lot during a 40-minute discussion moderated by Arkansas Democrat-Gazette Publisher Eliza Hussman Gaines, 35, (a fourth-generation newspaperwoman) for the Rotary Club of Little Rock.
These young leaders are carrying on their family traditions in business, the arts, health care, education, tourism and economic development. As I wrote here in January, not every state has the advantage of invested, involved and influential family leaders like Arkansas does. How these young leaders operate — collectively and individually — will shape the next 50 years of our state. Here are some highlights of the discussion.
Opportunity: That's what Walton says brought him and his brother, Tom, back to northwest Arkansas. Like all of us who grew up here, Walton heard that old saw "Thank God for Mississippi" when it came to Arkansas' ranking for health, lifespan and education. But Walton says Arkansas has improved in the last 15 years, and thinks the state is ready to level up. "And so that's the opportunity that I see for the state, is to sort of shake off this situation, and really set some goals around where we need to go and then figure out how to get there," he said.
Outdoors and access: Walton said access is a unifying theme for his family. Walmart provides access to quality goods; Alice Walton's Crystal Bridges Museum of American Art provides access to world-class art. For Walton, access is the driving force behind the new state initiative to leverage Arkansas' outdoor recreation amenities for economic growth.
Walton said there are 66 million people who live within a day's drive of Bentonville who would love to come here and recreate if Arkansas can provide better access. "And so you've got an outdoor recreational opportunity of a lifetime, I think, right here in the state that can be leveraged to drive our economy," he said.
The power of art: The Stephens and Walton families believe in art. John Stephens, whose wife, Mary Olive, is on the board of the Arkansas Museum of Fine Arts, pointed out that both the AMFA and Crystal Bridges offer free admission, and said exposure to art can inspire and even alter the path of a young person's life. He said the newly renovated AMFA, opening in April, is a beautiful building with a world-class collection, and he praised his parents, the local community and another foundational Arkansas family — the Rockefellers — for their commitment to it.
Close relationships: The Dillard, Stephens and Walton families are famously linked, with investment banking firm Stephens Inc. having played a key role in helping Dillard's Inc. and Walmart Inc. get started. Jazic thinks the close relationship among those three companies — and others in their orbit — is unique, something that has made Arkansas a better place and worth preserving to the benefit of future generations and companies that have yet to be born.
"I think really the key for us is, we have to partner with the generation before us to take with us their pragmatism and their thoughtfulness, their ingenuity, their work ethic, their determination, and then layer on top of that our new ideas and our enthusiasm," Jazic said. All that, plus contributions from the next generation of leaders, she said, could be "something that really sets us apart and really be the key to our success."
---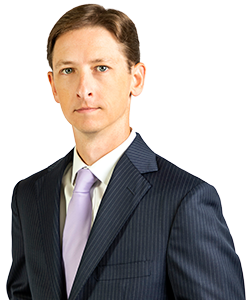 Lance Turner is the editor of Arkansas Business.