Megan Selman told me she was feeling under the weather, but that didn't keep her from talking about the week's big economic development news in Russellville.
The president and CEO of the Russellville Area Chamber of Commerce and the Russellville Regional Economic Development Alliance said she and her staff had been working over the last year with executives from Owens Corning of Toledo, Ohio, a publicly traded, global building and construction materials company that had just announced plans to build a 150,000-SF factory in the city's industrial park.
The plant, which will make insulation for commercial and residential buildings, aims to begin production in 2025. It will be Owens Corning's second in Arkansas; it has maintained an operation that makes fiberglass mats for roofing products in Fort Smith since 1984. In fact, in the previous two years, the company had announced plans to expand its Fort Smith complex with a 550,000-SF building, new machinery and up to 50 more employees.
Founded in 1938, Owens Corning has proven to be just as durable as its building materials, focusing on three product categories: composites, roofing and insulation. Last month, it reported 2022 sales up 15% to $9.8 billion and net earnings up 12% to $1.2 billion — results produced amid rising interest rates that cloud the forecast for residential construction.
In recent years, the company has prioritized growth in emerging global markets, developing sustainable products, and adding new products or revamping existing lines. Its Russellville plant will be emblematic of two of those strategies, manufacturing its new Foamular NGX brand of extruded polystyrene insulation.
In a Feb. 15 earnings call, CEO Brian Chambers said the 2-year-old product provides "a significant reduction in embodied carbon," which contributes to greenhouse gas emissions. As builders and homeowners look to reduce their carbon footprints, they'll find Owens Corning marketing these building materials as products that do that very thing.
***
In the same earnings call, Chambers said the company would build "a new production facility to meet the growing demand" for its "sustainable building solution," Foamular NGX. But he didn't say where the plant would be.
Now we know it'll be on a 60-acre site in Russellville's East End Industrial Park between two local employers, Rockline Industries and JW Aluminum Co.
Selman said last week that Owens Corning considered several places for the plant.
Why Russellville? She said that among the city's advantages is its designation as an Arkansas Economic Development Commission Competitive Community — a signal to employers that the city has a strong economic development organization, can offer incentives or pay for any infrastructure a business might require, and can provide a quality workforce.
The city's other amenities — river, rail, airport, proximity to Interstate 40, outdoor recreation attractions — also helped, she said.
"We're right here; we've got a ready to go product," Selman told me. "We've got a competitive economy. We've got a fantastic workforce. And we've just got really great people here in Russellville."
---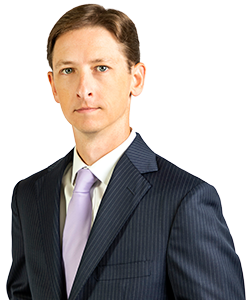 Lance Turner is the editor of Arkansas Business.