Don't look now, but Sam's Club is growing again.
More than a decade after its last major expansion, five years after it shuttered more than 60 stores, and just ahead of its 40th anniversary, the members-only warehouse club owned by Walmart Inc. of Bentonville is enjoying a renaissance, with a yearslong streak of same-store sales growth and membership at an all-time high.
That success — driven by external factors I'll get to in a moment — prompted the company in January to announce plans for more than 30 new stores across the country over the next several years. The first of the new stores will open in Florida next year. Executives promise this new generation of Sam's Clubs will be larger — 160,000 SF vs. 140,000 SF now — with better amenities, including a seafood/sushi island, a full-service floral section, a walk-in dairy and a bigger health care center.
In addition, the company is improving the supply chain to support those clubs, modernizing existing distribution centers and launching five new ones. Late last month, Sam's Club unveiled plans for a $142 million fulfillment center west of Atlanta in Douglas County, Georgia, which it said would create 600 jobs and enhance its ability to distribute goods to customers across the Southeast.
The moves come as inflation and post-pandemic shopping habits make deal-hunting at warehouse clubs cool again, even for upper-income customers. Early in the pandemic, toilet paper-starved shoppers began buying in bulk, and not only for paper products but also food. Once inflation set in, that habit proved even smarter. Customers also whipped out their Sam's Club cards at the discount fuel station amid eye-watering gas prices last year. As Jefferies analyst Stephanie Wissink told Yahoo Finance last year, "One of the strongest customer acquisition tools for them is gasoline. And when gas prices spike, that tends to be a net beneficiary to traffic to their pumps."
Speaking to CNBC on Jan. 26, Sam's Club CEO Kath McLay said that as prices remain high, the Sam's Club proposition has become more relevant.
"During times like inflation, times when people have pressure on their household budget, it's a time when Sam's Club can really show up," she said. "So I think the time is really right for us."
So far, so good. On Feb. 21, Walmart reported Sam's Club fourth-quarter same-store sales rose by 12.2% to make for 11 consecutive quarters of double-digital comp growth. Membership remains at an all-time high, and membership income increased 7.1% after the retailer hiked annual fees in October, from $45 to $50 for Club-level members and $100 to $110 for Plus-level members.
The first Sam's Club opened in Midwest City, Oklahoma, on April 7, 1983. According to Walmart, the store began as "a wholesale club to help small business owners save on everyday items they needed to run their operations."
Since then its customer base has expanded beyond business and the warehouse club has become so much more — a place for fresh meat, new tires and high-end electronics, a bulwark against inflation, a 40-year-old entering its prime.
---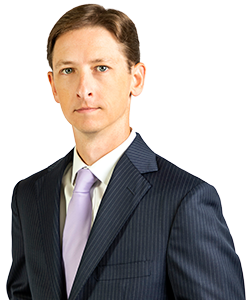 Lance Turner is the editor of Arkansas Business.