Two of last week's biggest news stories deserve a little more attention here, as I suspect we'll be grappling with the fallout from each for some time.
First was the collapse of the 16th-largest U.S. bank by assets, Silicon Valley Bank of Santa Clara, California. Regulators took over SVB on March 10 amid a classic run on the bank by SVB's depositors.
Last Monday, President Joe Biden rushed to reassure Americans that the country's banking system was safe. And in Arkansas, the Arkansas Community Bankers Association issued a statement on the "strength and stability" of the state's community banks, which cultivate "vastly more stable and diverse assets" than the "large, tech-based banks that chased risky, nontraditional banking assets like crypto and new tech startups."
Both the president and Bankers Association pointed out that all SVB depositors would be made whole, "with no losses to the taxpayer." That's some comfort. But questions linger about the oversight of such large banks like SVB and whether there's more turmoil to come.
***
Second was Tyson Foods Inc. of Springdale's decision to close two major poultry plants in May: a 48-year-old processing facility in Van Buren that employs close to 1,000 people and another facility in Virginia that is 71 years old and has nearly 700 workers.
The news shocked employees and surprised local leaders. Replacing that many jobs is no easy task, and Van Buren city leaders have their work cut out for them.
But looking back, it's clear that the publicly traded protein giant has been having trouble with its poultry business and is now making concerted efforts to fix it.
In Arkansas Business last summer, Assistant Editor Marty Cook explored how the company was working to meet record demand for chicken amid rising costs for feed, labor and transportation.
But by the end of the year, the market had dramatically changed, and poultry producers ended up with too much supply and were forced to sell at a discount. In a conference call discussing fiscal first-quarter results in February, CEO Donnie King said the company got "hit in the mouth" because of all the protein available on the market.
In the end, Tyson said quarterly chicken segment operating income fell 51% to $69 million from $140 million in the same quarter last year. And by the time it had reported lackluster financials that missed Wall Street expectations, it had dismissed its poultry leader, David Bray, and called back a company veteran, former prepared foods division honcho Wes Morris, to get things back on track.
The company clearly has work to do on two fronts: 1) operating the poultry division more efficiently and profitably and 2) getting a better handle on demand. Both efforts will determine whether Tyson's bad news last week is a bump in the road or a sign of things to come.
---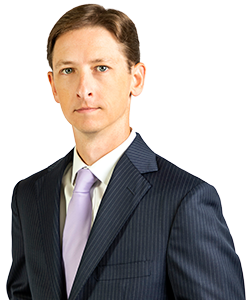 Lance Turner is the editor of Arkansas Business.