Higher education is up against serious obstacles, which is why we just saw the leader of Arkansas' biggest university system attempt an atypical transaction designed to extend its reach and provide some much needed cash.
Of course I'm talking about University of Arkansas System President Donald Bobbitt's plan, rejected April 24 by a narrow vote of the system's trustees, to affiliate with the University of Phoenix, a for-profit online university.
The deal was odd for a few reasons: 1) The system could never afford an outright purchase of Phoenix from its private equity owner, Apollo Education Group, and 2) the state Constitution limits how public institutions use public dollars.
And so Bobbitt formed a nonprofit independent from the UA System, Transformative Education Services Inc. (TES), that would borrow money — likely hundreds of millions of dollars — to buy Phoenix.
The UA System would have two representatives on the TES board, but it would not "own" Phoenix — TES would. And that entity would strike a licensing deal with the UA System, letting Phoenix use its name in exchange for $20 million per year. Other partnerships between the two would also be possible.
The contortions of the ambitious deal did it no favors with UA trustees, nor did Phoenix's reputation, tarnished by a record $191 million settlement with the Federal Trade Commission in 2019 over charges that it used deceptive advertising to attract students. It also didn't help that Bobbitt didn't officially bring the plan to the full board until three months after it leaked to the Arkansas Times.
In the interim, critics — including the faculty senate at the UA's flagship Fayetteville campus and the system board's former chairman, C.C. "Cliff" Gibson III — lodged their complaints. But Bobbitt remained undeterred, pressing his case for a plan he said would extend the UA System brand and provide access to new technologies to help it improve graduation and retention rates, Phoenix's national employer network, and cash to invest toward scholarships, its many campuses and deferred maintenance projects.
As Arkansas Business and others have reported, American higher education is facing major headwinds that will only strengthen. These include a smaller pool of potential students. Arkansas is particularly challenged because the percentage of its high school graduates who do not attend college (42%) is higher than the national average (32%).
Combine that with the rising costs of higher ed and stagnant state funding and you can see why any new cash flow — even a relatively small $20 million per year — would be attractive to a university leader.
The University of Phoenix plan might be bad and is certainly worthy of criticism. But I can see why Bobbitt explored it — even to the point of obsession, as Trustee Sheffield Nelson put it.
Look around, and you'll see others taking big swings. Lyon College of Batesville, a private liberal arts college with fewer than 600 students, aims to launch two new schools — veterinary and dental — in Little Rock. Arkansas State University is working toward its own vet school.
And that's why this quote, from Trustee Kevin Crass during an April 19 meeting, sticks out to me:
"Those critical of [Bobbitt] are unfair," he said. "This is what he should be doing."
***
Correction: The original version of this column attributed Crass' statement to the wrong trustee. It has been corrected.
---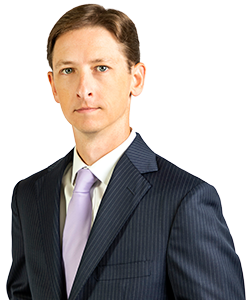 Lance Turner is the editor of Arkansas Business.