Two giant Arkansas companies in different industries are grappling with market forces, and while they are in very different businesses, some of their challenges are similar.
I'm talking about J.B. Hunt Transport Services Inc. of Lowell and Tyson Foods Inc. of Springdale. And though they are massive publicly traded corporations, many of you running smaller businesses in Arkansas might relate to their struggles.
At J.B. Hunt, Arkansas' biggest logistics company and one of the largest in the country, executives are navigating what President Shelley Simpson characterizes as a "freight recession." One cause: a drop in the historically high freight demand during the pandemic, when people were stuck at home and ordering goods that needed to be shipped all over the country. To get a sense of the cooling demand, look at the near 70% collapse in March in the spot market, the one-time price to move a load.
That eats into a trucking operation's profit margin from one side. Now consider the inflation eating into it from the other. Like everyone else, carriers are having to pay more for labor and equipment. In the end, they are spending more and charging less — never a good place to be.
Such market forces have similarly squeezed Tyson Foods. The beef segment is a good example. Right now, the entire beef industry is grappling with a decline in cattle amid high feed costs and a drought that has dwindled the size of herds. In January, the U.S. Department of Agriculture said the U.S. beef herd was the smallest since 1962.
That's put more power in the hands of ranchers, who can command higher prices for their cattle. But Tyson has had trouble passing those costs on to consumers hit hard by rising prices for, well, everything else. Tyson's second-quarter financial results showed average beef prices down by 5.4% from the same quarter last year, and down by 6.9% in the six-month period.
The result: diminishing margins on beef. First-quarter adjusted operating margin stood at 2.7%. By the second quarter, it had fallen to just 0.2% — and that was down from 12.7% in the same quarter last year.
***
So what are these companies doing to manage the deflation of prices and the inflation of costs?
Cost control is one strategy. Tyson Foods, a protein products company, has closed two major plants, is investing more in automation and is trimming its corporate ranks in search of more efficient operations.
J.B. Hunt, a services company, is also managing costs, seeking efficiencies in how it ships freight and manages its fleets and doubling down on what it calls "best-in-class service" in order to attract and retain customers through tough times.
Two giant companies — in two dynamic industries — navigating treacherous markets. How they make it through can provide lessons for us all.
---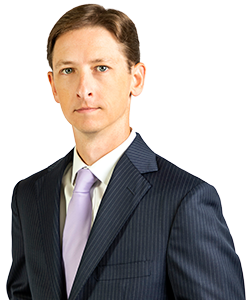 Lance Turner is the editor of Arkansas Business.