Occasionally I like to remind people to sign up for our arkansasbusiness.com Morning Roundup e-newsletter — a daily compilation of business news stories from Arkansas and beyond that are worth your time — compiled by Online Editor Scott Carroll and sent straight to your inbox by 8:30 a.m. each weekday.
Carroll has a knack for spotting a good story and boiling it down to its essential points, and I never fail to find at least one item of interest in each edition. One of those last week was from The Wall Street Journal, which reported that another big name — ExxonMobil — is investigating the promise of south Arkansas lithium.
According to the Journal, Exxon bought drilling rights to 120,000 gross acres in the Smackover formation from Galvanic Energy of Oklahoma City, for more than $100 million.
The report, citing "people familiar with the matter," said Exxon could begin drilling on the prospect in the coming months. Observers said Exxon is looking to get a foothold in a region poised to become a major source for lithium, a crucial component of electric vehicle batteries.
One reason, according to the Journal, is the company's own projections that "light-duty vehicle demand for internal combustion engine fuels could peak in 2025, while EVs, hybrids, and vehicles powered by fuel cells could grow to more than 50% of new car sales by 2050." Meanwhile, Exxon expects global EVs could reach up to 420 million by 2040, up from only 3 million in 2017.
I know some people, dubious about such an imminent EV future, might find those projections far-fetched. But it's hard to argue against diversifying one's portfolio or exploring alternatives. And $100 million, the Journal notes, is a modest sum for a company like Exxon, with about $414 billion in annual revenue.
Thanks to Assistant Editor Kyle Massey, Arkansas Business readers are well acquainted with the work other companies are doing to extract lithium from the abundant deposits of brine in the Smackover, most notably Standard Lithium Ltd. of Vancouver, British Columbia, which has drawn millions of dollars in investments from affiliates and subsidiaries of Koch Industries of Wichita, Kansas. At least two other companies are also on the hunt: Tetra Technologies Inc. of near Houston and Albemarle Corp. of Charlotte, North Carolina. But Exxon, a global energy giant, is now the biggest name in the region by far.
Last year, I wrote that Koch's investments in Standard Lithium's work, along with another stake in Standard by its German partner Lanxess Corp., signaled a vote of confidence in the company's south Arkansas lithium prospects.
This move by Exxon, a company that made its bones in fossil fuels, is another encouraging sign for the region and all its stakeholders that a new industry could be at hand.
***
Not getting our Morning Roundup newsletter? Be a better friend to yourself. Sign up quickly (it's free!) at arkansasbusiness.com/enews.
---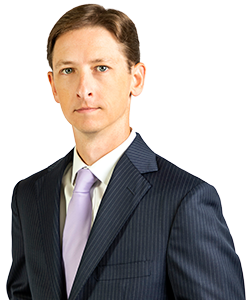 Lance Turner is the editor of Arkansas Business.