Three years ago, the city of Clarksville was the first in Arkansas to power 100% of its local government operations with renewable energy. Now it's aiming for a more ambitious goal — to be the site of the state's first hydrogen production plant.
As Assistant Editor Kyle Massey explained in one of last week's cover stories, the Johnson County seat is eager to burnish its bona fides as a renewable energy pioneer, working with a company called Syntex Industries of Little Rock to design and build the plant in several phases, the first estimated at $150 million.
The goal is twofold: Clarksville gained energy independence in 2020 when it became the first city in Arkansas to get its juice from a solar array, but its power needs have grown in the interim, and it seeks an additional alternative supply.
But the city is also on the hunt for growth, and a scalable hydrogen hub like the one envisioned by Syntex fits the bill for luring big, energy-hungry companies. Clarksville understands that in order to compete for certain employers, a location with a large power supply is table stakes — right up there with a good workforce.
"I'm in my second term, and I'm learning that power is a major decision factor for companies to choose your area," Clarksville Mayor David Rieder told Massey. "Is it affordable? Is it reliable? Is it resilient? Companies want to know a lot of things before bringing their manufacturing and resources into a community."
But there's also the environmental benefits of hydrogen power, which emits none of the harmful substances that fossil fuels do. That makes hydrogen attractive to governments and companies seeking a cleaner power grid. The International Energy Agency says global demand for hydrogen is on the rise, hitting a record of 103 million tons in 2021.
***
About 25 miles to the southeast of Clarksville, in Pope County, sits a long-established energy hub, Arkansas Nuclear One. And there lie the seeds of another potential energy innovation in Arkansas: the recycling of spent nuclear rods.
According to Massey's story this week, Arkansas is investigating "a tested but little-used process" to use rods from conventional commercial nuclear reactors, like Nuclear One, to create fuel for small, zero-emission nuclear reactors.
These smaller reactors — some small enough to fit in the trailer of a big rig — could be key to a new kind of distributed, baseload power generation scheme that's better for the environment than the coal-dependent ecosystem the world is slowly but surely moving away from.
As Massey reports, it wouldn't happen overnight, and the possibility exists that it might not be a viable plan, technically or economically. But there are already big-money backers investigating the idea, including Nucor Corp., a steel giant with Arkansas operations that wants to see whether these small modular reactors could supply the baseload electricity required to run its electric arc furnace mills.
"The science is there, but we don't know if it's economically viable," state Rep. Jack Layman, R-Jonesboro, one of a group of Arkansas leaders exploring the plan, told Massey. "But if Arkansas can do this, we'll be the leader in this technology."
Arkansas, an alternative power leader. Words we'd all like to hear.
---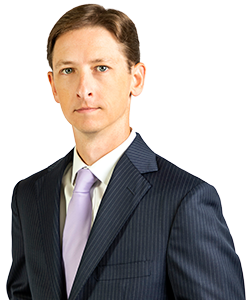 Lance Turner is the editor of Arkansas Business.