A 100-year-old nuclear power plant? That's a reality that seems within reach.
As Assistant Editor Kyle Massey wrote in his cover story last week, Arkansas Nuclear One is on the cusp of its 50th anniversary.
The plant, which began producing power in 1974, has been a reliable source of electricity and a boon to the economy in Pope County, fueling the growth of Russellville and the Arkansas River Valley. It now employs about 1,100 workers, including contractors, who keep the plant producing power for hundreds of days at a time without a shutdown — a feat officials told Massey was once impossible.
Today, Entergy Arkansas is thinking well beyond ANO's 50-year milestone.
The plant has two nuclear reactors. The first, Unit One, has been approved to run another decade, through the year 2034, when it would be 60 years old. The second, Unit Two, went online in 1980. It's licensed through 2038, when it would turn 58.
That would be well beyond the average age of today's U.S. nuclear power plants, which is 40 years old, according to a report last year by the U.S. Energy Information Administration of Washington, D.C. But officials think they can continue to maintain and upgrade ANO for 18 years beyond that, the 2050s, which would have the plant still splitting atoms at age 76.
As Massey wrote in 2021, regulators are starting to consider the implications of century-old nuclear plants. Why? U.S. reactors are expensive and limited in supply. Just last week in Georgia, the Alvin W. Vogtle Electric Generating Plant finally fired up Unit Three, the country's first new nuclear reactor in seven years. The overall project, which aims to add another next-generation reactor to the 36-year-old complex, cost close to $30 billion. (It cost more than $300 million to build ANO — about $1 billion in today's money.)
But energy companies and policymakers aiming to move the electric grid away from fossil fuels see nuclear power as an important part of that strategy, so efforts to maintain and extend the life of nuclear plants take on new urgency.
In Arkansas, ANO supplies 70% of Arkansas' clean power. Entergy has every incentive to keep Nuclear One up and running for as long as it can, or until technological breakthroughs change how we source our emissions-free electricity.
It might be tempting to think of ANO, marking 50 years next year, as middle-aged infrastructure getting long in the tooth. But we may look back in another 50 years and find that, in 2024, the plant was just hitting its stride.
***
In case you were wondering, the country's oldest reactor is Unit One at the Nine Mile Point Nuclear Station on the shore of Lake Ontario in New York. It will turn 54 in December.
---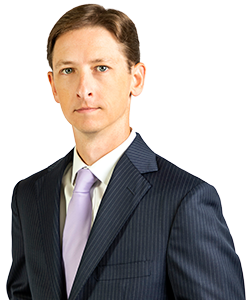 Lance Turner is the editor of Arkansas Business.