U.S. Steel Corp. broadened its strategic review of the company last week, setting the stage for some kind of acquisition or absorption by a rival. That process, which Arkansas economic leaders are monitoring with interest, could be complicated and politically fraught.
U.S. Steel announced Tuesday that, having rejected a $7.3 billion buyout offer from rival Cleveland-Cliffs Inc. of Cleveland in July, it was reviewing "numerous" others and sharing due diligence information with potential buyers.
The offers come amid continued consolidation in the steel industry, riding high on elevated steel prices that spiked during the pandemic. Cleveland-Cliffs has played a role, snapping up AK Steel Holdings Corp. in 2019 and ArcelorMittal USA the following year, and U.S. Steel has too, buying Big River Steel in Osceola in a pair of deals spanning 2019-20 worth $1.44 billion.
Steel prices have drifted lower since their pandemic highs, but other factors motivate a tie-up. One is the increased investment in U.S. manufacturing, construction and green energy. According to The Wall Street Journal last week, new and unfilled iron and steel orders remain at peaks not seen since 2008. The paper says that, as a key supplier to automotive companies, U.S. Steel will be "in an enviable position" as electric vehicle manufacturing rises. (Big River Steel, you'll remember, produces lightweight flat-rolled steel that's perfect for EVs.)
As with any deal of this magnitude, there will be complications both political and regulatory. Already, the United Steelworkers union, which represents about 11,000 workers at U.S. Steel (none in Arkansas), has said it would only support a deal with Cleveland-Cliffs. That was enough to ward off another prospective bidder, privately held Esmark Inc. of Pittsburgh, which had offered $7.8 billion.
And any agreement is likely to get a hard look from the Biden administration's antitrust officials. Citi analysts say that a Cleveland-Cliffs acquisition would give the combined company about 50% of the domestic flat steel market, 100% of blast furnace production, and "close to a domestic monopoly" on auto body sheet steel.
In Mississippi County, home to U.S. Steel's growing Big River Steel complex, local stakeholders are keeping an eye on any potential deal. Chif Chitwood, president of the Great River Economic Development Foundation, told me last week that "we really don't know enough to know" what to think about a prospective buyout. But he's not worried about the future of U.S. Steel's northeast Arkansas mills, including the $3 billion Big River 2 mill now under construction.
"The electrical steels they're going be making at the new mill … that's an enormous market, which this mill will be perfectly located and designed to fulfill," he said.
Whatever the outcome, the future of steel is in northeast Arkansas.
---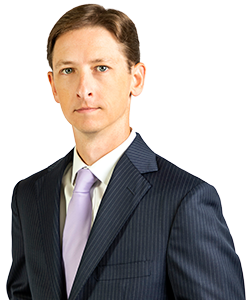 Lance Turner is the editor of Arkansas Business.