This week's Arkansas Business includes our latest 20 in Their Twenties class of young professionals who have done — and continue to do — extraordinary things before turning 30.
Starting on Page 17, you'll find a variety of honorees — a bank market president, an engineer, a supply chain pro, fundraisers, attorneys, directors, managers and more — from government entities, nonprofits and private businesses all across the state.
As we did with this year's 40 Under 40 class, we asked each of these honorees a variety of questions about Arkansas' strengths, its challenges and ways it can be more attractive to young professionals. Their answers are thoughtful, honest and well worth your time.
In editing these profiles, a few themes stuck out. Among Arkansas' top challenges, honorees cited improving K-12 education and access to quality, specialized health care — topics that are a constant in our statewide discourse and require our continued attention.
But other challenges caught my eye. Sophie Ozier, the general manager of the Arkansas Travelers Baseball Club Inc., said Arkansas must find ways "to get young, qualified candidates to run for office or get involved with local government. There are so many amazing leaders in this state who don't run for office."
I agree. And I think part of the problem is that our politics have deteriorated to such an extreme that we have alienated many worthy young leaders from participating, even at the most local levels. Nevertheless, we need new leaders to serve selflessly with fresh ideas and a sincere desire to make positive changes in their community.
And two honorees — Gilberto Garcia, co-founder of Garcia Wealth Management-Northwestern Mutual of Conway, and Tanner Grayham, asset manager-investments at BSR REIT of Little Rock — said Arkansas must do better at promoting financial literacy.
It's no secret that teaching basic personal finance — the fundamentals of credit cards, checking accounts, household budgeting, saving for retirement — has been an afterthought in K-12 education, and that consequences of that neglect play out over decades of people's lives. More and better financial education early on would pay dividends in Arkansas.
Still, Arkansas has a lot going for it, according to these young leaders, who consistently praise the state's natural beauty, its diverse landscapes and recreational opportunities, and its people.
I'd add that our state has young leaders like these who are willing to not only recognize the challenges ahead — the places where we fall short and the opportunities to course-correct — but also the things that make Arkansas special.
These are the leaders of tomorrow doing great things today. Do yourself a favor and get to know them.
---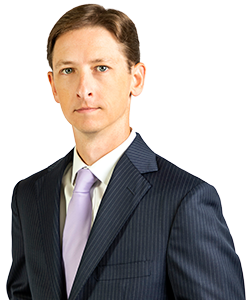 Lance Turner is the editor of Arkansas Business.