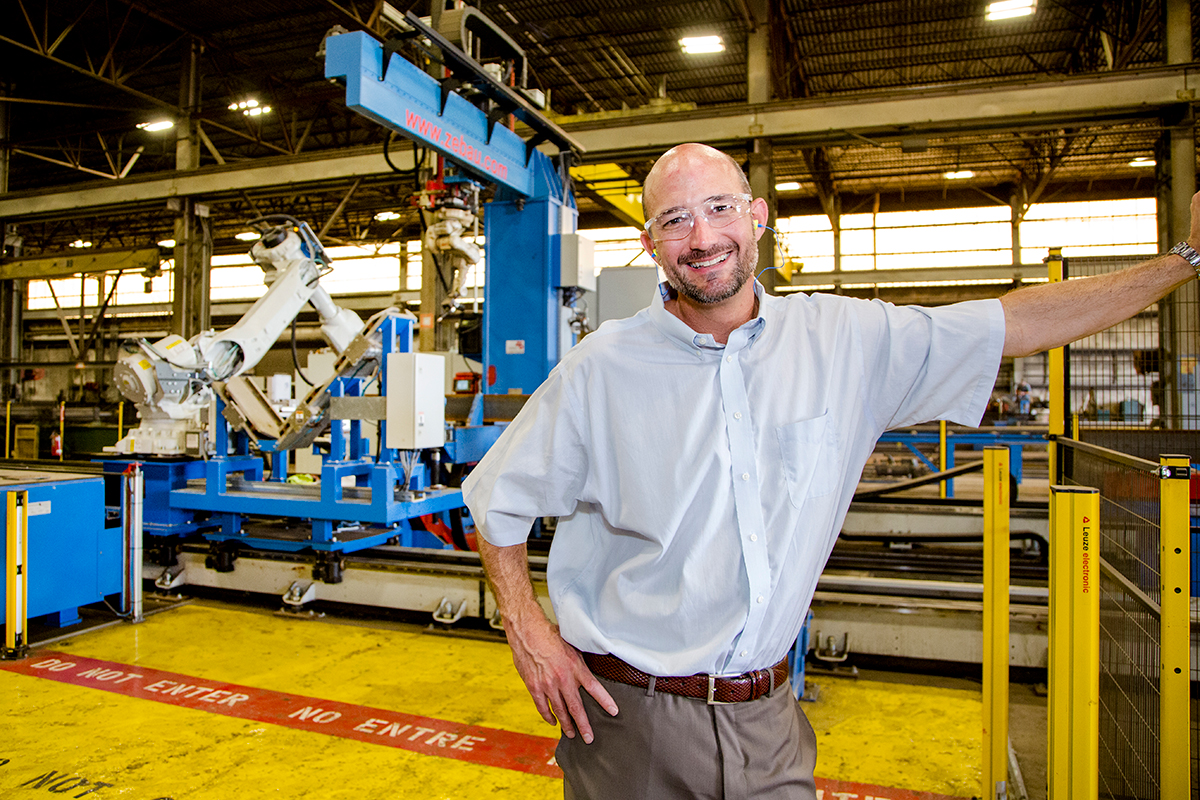 VCC was so close in 2019 that just a 6% increase in revenue would have cracked the billion-dollar mark. But 2020 was not kind to the Little Rock general contractor.
Instead of reaching 10 digits, VCC suffered the biggest revenue hit among the state's 75 largest private companies: a drop of 31% to $650 million, ending a decade of uninterrupted growth.
If misery loves company, VCC Chairman and CEO Sam Alley has plenty. C.R. Crawford Construction of Fayetteville saw its revenue decline almost as sharply, while Nabholz Construction Corp. of Conway and Baldwin & Shell Construction Co. of Little Rock absorbed smaller but still significant blows.
Data collected for this week's list of private companies illustrated the uneven and sometimes counterintuitive impact of the COVID-19 pandemic on various industries. It also delivered a new No. 1: Mountaire Corp., which reported $2.45 billion in revenue last year. Headquartered in Little Rock, the poultry producer has only 45 employees in Arkansas; the rest of its approximately 10,000 workers are in Delaware, Maryland, Virginia and North Carolina.
With a 4.3% increase in sales last year, Mountaire overtook Arkansas Blue Cross & Blue Shield, also of Little Rock, which had been on top for four consecutive years. The health insurance carrier reported $2.42 billion in revenue, a 1.2% increase from 2019 but still less than its peak above $2.5 billion in 2017.
With a bit of shuffling, the nine largest companies remained stable for a third straight year. But a 13.5% decline in revenue toppled Bruce Oakley Inc. of North Little Rock from the No. 10 spot it held for the past two years.
Taking its place is Harps Food Stores Inc. of Springdale, which bounced from 14th to 10th on the strength of a 22.4% increase in sales — and its first $1 billion fiscal year, which ended on Aug. 30.
Harps, like other grocery retailers, benefited from families eating at home during the pandemic. It also benefited from the acquisition of two dozen stores, most from Town & Country Grocers Inc. of Fredericktown, Missouri, in the first half of the 2020 calendar year, growing its chain to more than 100 locations.
()

Lexicon Holding Co. of Little Rock, where Patrick Schueck is CEO, reported the biggest gain in revenue in 2020 among the largest private companies in Arkansas. (Photo by Karen E. Segrave)
In and Out
Four companies have been eliminated from the list since last year because they are no longer Arkansas-owned. Out-of-state investors grabbed:
► Salmon Cos., the North Little Rock contract mail carrier that was No. 34 last year, was acquired in mid-2019 by 10 Roads LLC of Homewood, Illinois.
► Denali Water Solutions LLC of Russellville, No. 45 last year, was acquired in January 2020 by TPG Growth of San Francisco.
► Bad Boy Inc. of Batesville, which was No. 52 last year. The Sterling Group LP of Houston paid $260.9 million for an equity stake in the manufacturer of zero-turn mowers in December 2019.
► CTEH LLC of North Little Rock, No. 72 last year, which was acquired by Montrose Environmental Group Inc. of Irvine, California, in April 2020.
A fifth company, Slim Chickens of Fayetteville, has also been eliminated from the list. Still a fast-growing restaurant chain, most of the $122 million in revenue it claimed in 2019 was actually attributable to franchisees — including list newcomer Fourjay LLC/Dixie Chicken LLC of North Little Rock.
And last year's No. 75, Carco Capital Inc., reported a 15.5% drop in revenue, from $93.4 million in 2019 to $79 million in 2020, and simply didn't make the cut.
Those six departures made room for:
► No. 70 Huffman & Co. of Little Rock, a construction and development company that bucked the trend with a 2.1% increase in revenue to $92.8 million. (Huffman was No. 75 when the list was published in Arkansas Business in June 2019, but dropped off the list by the time it was reprinted in the Book of Lists in December because Denali had provided its 2019 revenue figure — $235 million — in the interim.)
► No. 71 SMA Inc. of Jonesboro, a distributor of agricultural parts, making its first appearance on the list.
► No. 74 Fourjay/Dixie Chicken, which has 49 Wendy's and 10 Slim Chickens restaurants, according to CEO Howard Martindale's LinkedIn profile.
► Three bank holding companies making their first appearance on the list: No. 72 First Community Bancshares Inc. of Batesville, No. 73 Magnolia Banking Corp. and No. 75 First Paragould Bankshares Inc.
Like No. 38 First Security Bancorp of Searcy, these three banks are ranked by the total interest income plus total noninterest income of their bank subsidiaries. (No. 9 Arvest Bank Group provided a revenue figure that includes revenue from other subsidiaries.)
---
Biggest Revenue Gains in 2020*

1

Lexicon Holding Co.

54.2%

2

Benton Properties Inc.

26.8%

3

Arkansas Heart Hospital

24.4%

4

Harps Food Stores Inc.

22.4%

5

CARTI

20.7%

6

Priority Wire & Cable Inc.

19.4%

7

Producers Rice Mill Inc.

18.4%

8

Packaging Specialties Inc.

17.1%

9

Anthony Timberlands Inc.

16.2%

10

Conway Regional Health System

15.8%
---
Biggest Revenue Declines in 2020*

1

VCC LLC

-31.2%

2

C.R. Crawford Construction LLC

-30.6%

3

Coulson Oil Co. Inc.

-22.5%

4

Nabholz Construction Corp.

-16.4%

5

Bruce Oakley Inc.

-13.5%

6

Riceland Foods Inc.

-11.4%

7

Baldwin & Shell Construction Co.

-9.1%

8

Mississippi County Electric Cooperative Inc.

-8.2%

9

Maverick USA Inc.

-8.0%

9

Parker Automotive Group

-8.0%
*Companies whose revenue was estimated for either 2020 or 2019 were omitted from this ranking.
Sources: the companies
---
How the List Is Compiled
Arkansas Business introduced its annual list of the state's largest private companies in 1988 and continues that tradition this week.
The list originally sought to find the 50 largest companies that are owned and headquartered in Arkansas, but it was expanded to 75 companies in 1996. The list seeks to be comprehensive and authoritative, but the very privacy of the private companies means that it has never been either.
There are undoubtedly companies that belong on this list that we haven't identified, and others consistently decline to share their top-line revenue figure, which is the number used to rank the list.
More than 130 companies were surveyed for this year's list. Of the 75 that made the final cut, 64 either volunteered revenue data or reported it publicly. The rest are estimates and are footnoted as such.
If you know of a company that should be on the list, or comes close and should be surveyed for future lists, please contact Editor Gwen Moritz at gmoritz@abpg.com.