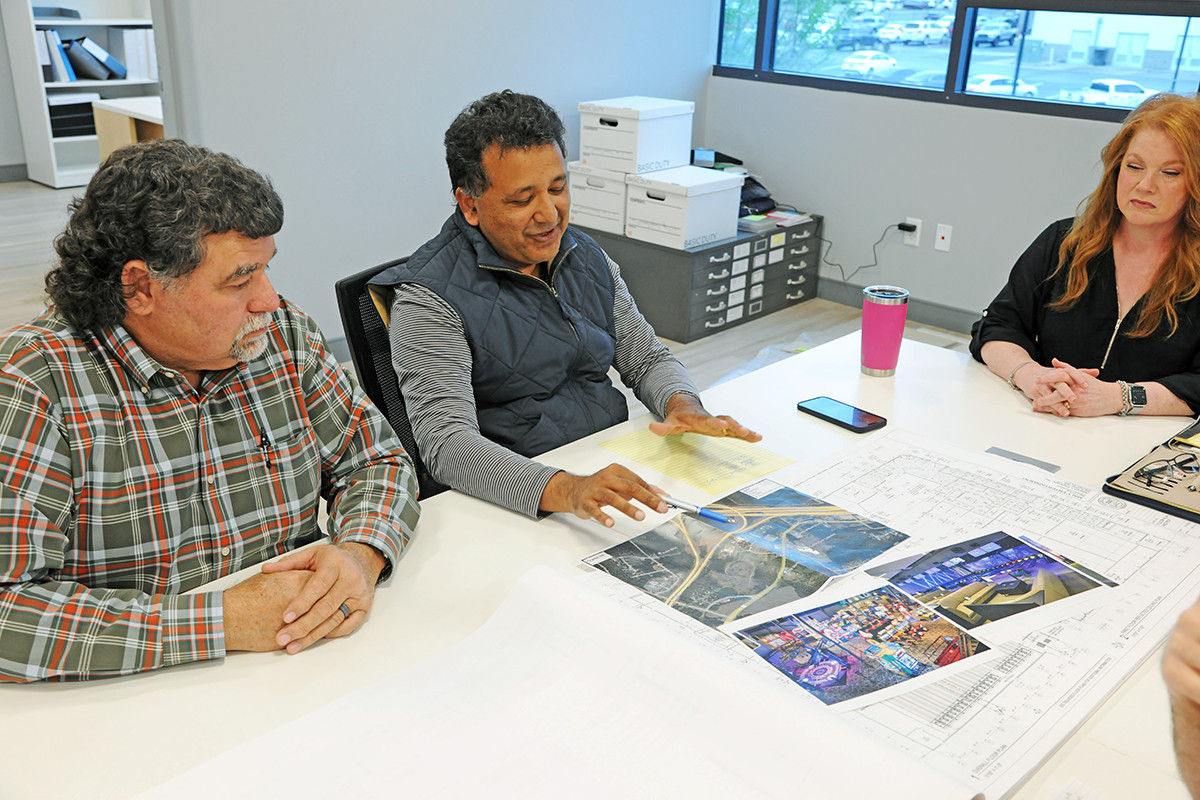 Construction of a high-tech entertainment venue is on tap for the former site of the largest water park in Arkansas.
Dr. James Thomas intends to redevelop the 30-acre Wild River Country property at 6820 Crystal Hill Road in North Little Rock into a $28 million destination for a new generation of family fun.
The Conway cardiologist plans to transform the onetime home of splashy, specialty rides such as the Accelerator, Cyclone and Vortex into Malys Entertainment Center.
Its biggest attraction: T-Time, a driving range with electronically tracked golf balls.
T-Time will sport 30 bays split between upper and ground levels where players can launch their shots measured by TrackMan technology. It's a game of golf meets darts, with more points awarded for landing a bull's-eye and a boost in scoring for accurate placement on more distant targets.
"The fencing alone is a million dollars," Thomas said of T-Time's towering driving range enclosure. "There's nothing cheap about any of this."
In addition to T-Time, the project will feature an arcade menu spanning from traditional electronic games and laser tag to the latest in virtual reality games. Also on the drawing board are 24 lanes of HyperBowling, described as a blend of bowling and gaming with colored targets and score multipliers by its corporate creator, QubicaAMF.
An atrium that will house a restaurant and bar area for food and refreshments will be the project centerpiece, joining the entertainment center with T-Time.
After scouting for sites south of the Arkansas River in Pulaski County, the abandoned water park at the crossroads of interstates 430 and 40 drew the developer to North Little Rock.
"We wanted to do something like this in Little Rock," Thomas said. "Now, we've found the place. When we saw this location, it wasn't a difficult decision after that."
He hopes to close on the purchase of the Wild River Country property during the next 60 days and start site work to prepare for new construction next year. The redevelopment will be overseen by his Maly Construction LLC.
Closed since 2019, Wild River Country awaits the bulldozer blade and dump truck. The first order of business will be to clean up the derelict water park and raze its vandalized facilities.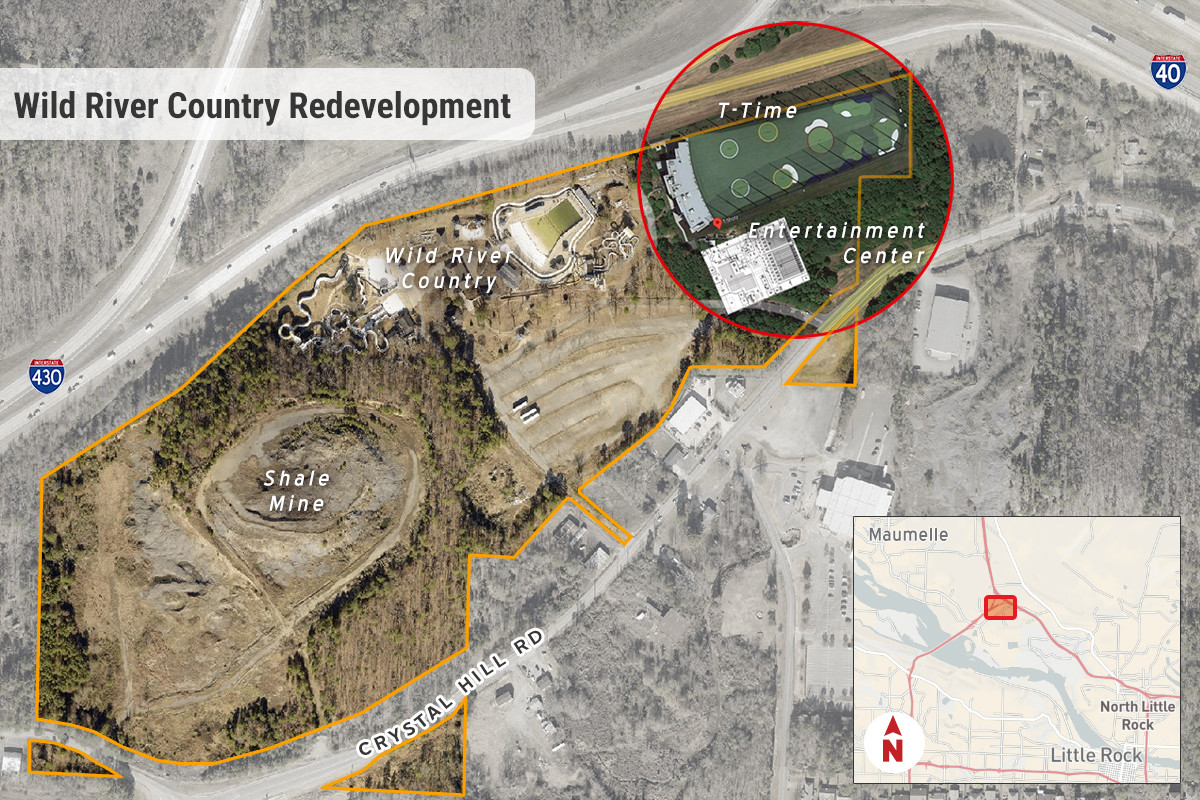 Bigger Picture & History
In the second floor offices of the Conway general contractor, Thomas and some of the Maly staff talk about the entertainment center and the bigger development vision for the project.
In addition to the Wild River Country property, Thomas is in the process of buying an adjoining 37 acres with mixed-use plans taking shape. That deal is expected to close in May.
Thomas earmarked 20 acres of this tract for apartments, with 450 units spread across five stories. Ballparked at $50 million, construction of the multifamily project will follow the entertainment center.
The balance of the land will include interior streets lined with restaurants, coffee shops and other ancillary businesses to drive traffic and provide amenities to apartment dwellers.
"A destination center for entertainment is what we're shooting for," Thomas said.
Serious site work will be required to regrade the acreage, home to a shale mine, before infrastructure work can begin. Reducing the elevation of the land will be job one.
"That's about 800,000 yards of material," said Ronnie Robertson, managing director of Maly Construction. "There's a lot to move and a lot to take place."
Except for sporadic excavation of fill material over the years, the land has remained a dormant site awaiting development. A Texas investment group, 2735 Villa Creek Ltd. of Dallas, has held the property since buying it in 1998 for $1.6 million.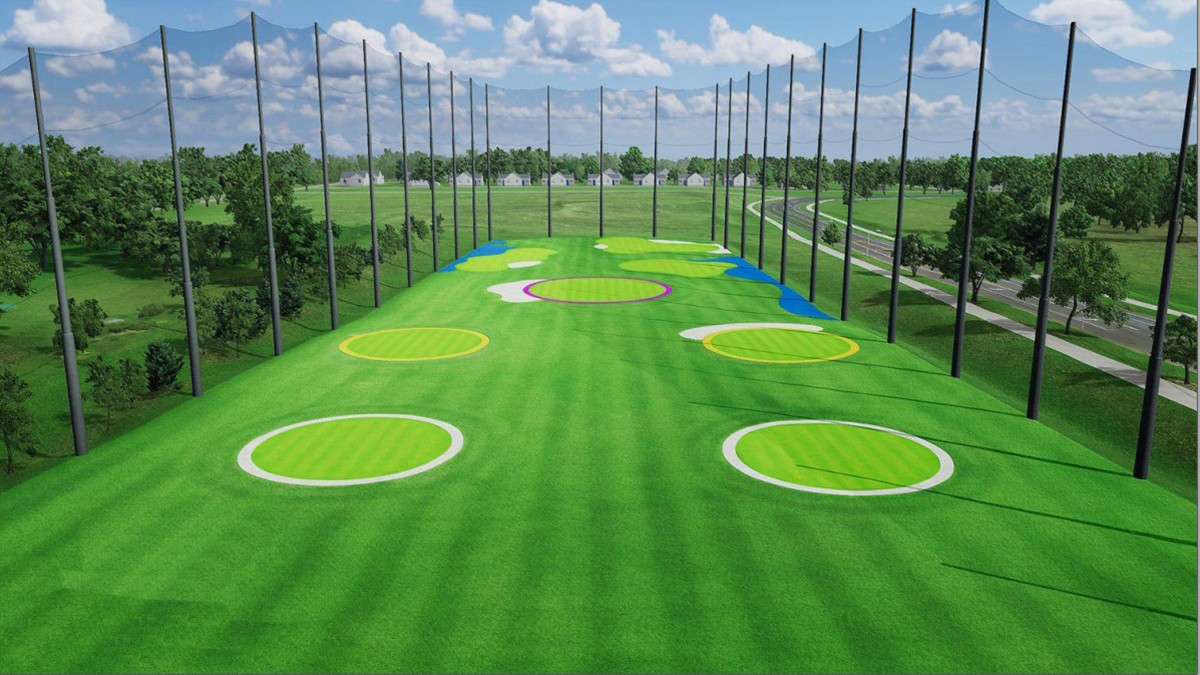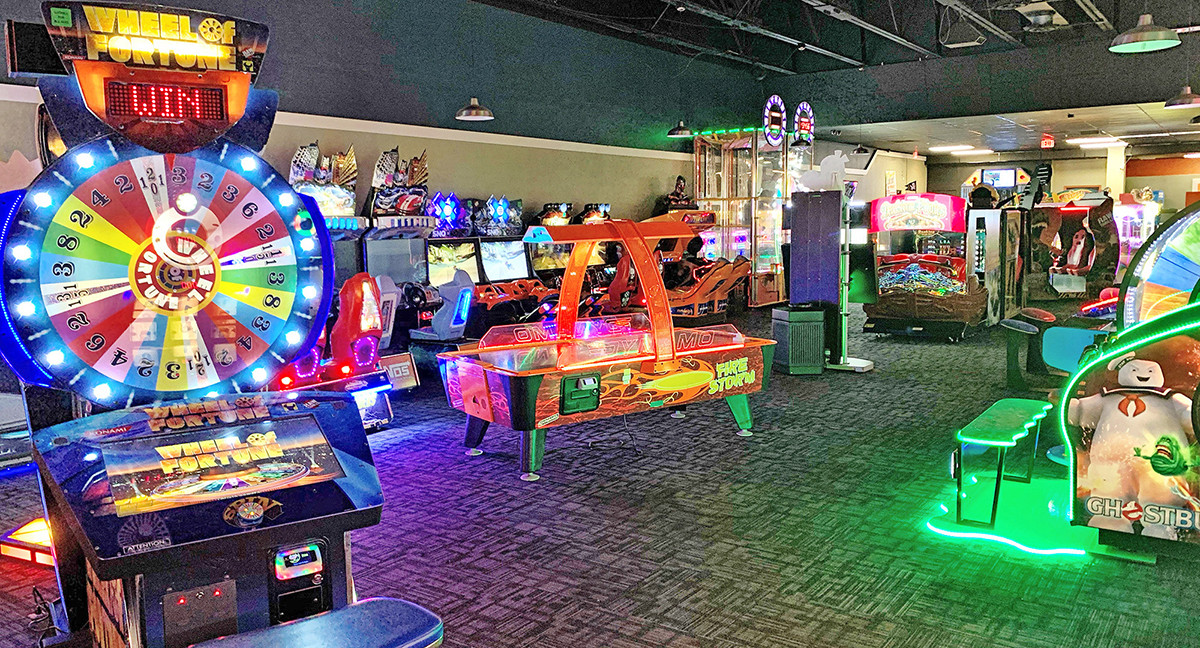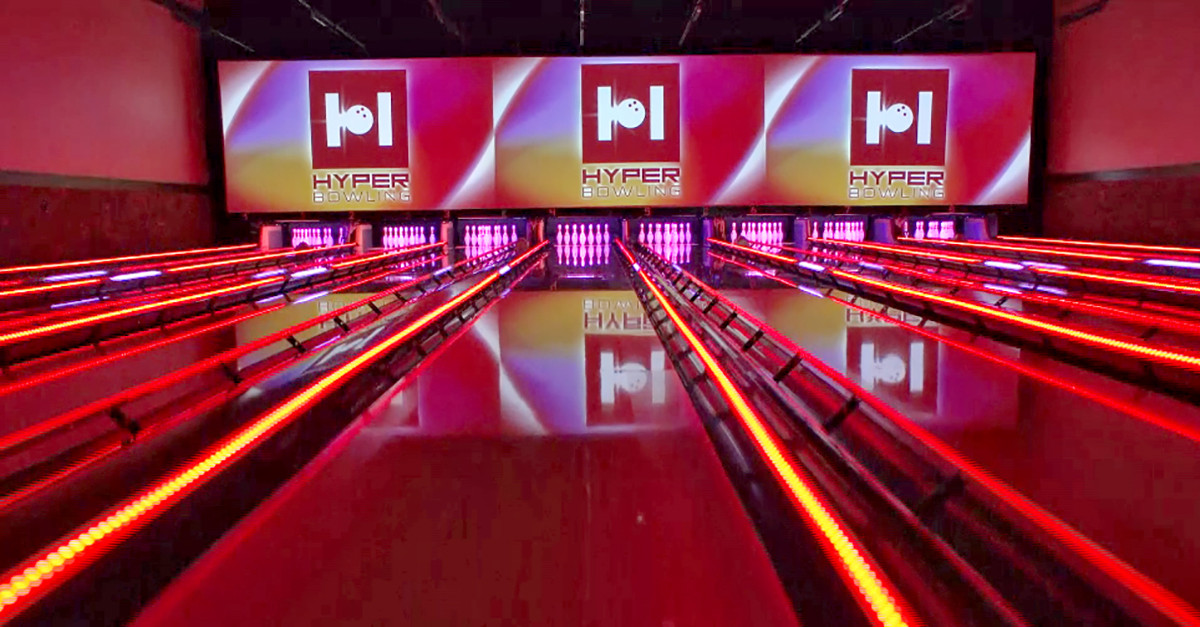 Way back when, the location once was considered for an entertainment project that failed to materialize.
"I was reminded that a very long time ago a movie theater was talked about for the site," said Jeff Hathaway, president and CEO of the Hathaway Group commercial realty firm in Little Rock.
The Wild River Country property is a different story. Launched in 1984 and opened a year later, the water park was greeted with initial waves of summertime success. But waning crowds and declining revenue led to a downward spiral of financial travails and a shifting cast of owners.
Money woes prompted the Arkansas Department of Finance & Administration to temporarily close the business in January 2005 for nonpayment of sales taxes. The water park's current owners, JTS Capital Realty 3 LLC, an affiliate of JTS Capital Group of Waco, Texas, recovered the property at a $1.5 million foreclosure sale in December 2020.
The distressed asset investor stepped onto the scene in August 2019 when it acquired a chunk of the water park's troubled debt.
Jeff Hathaway is hopeful that Thomas can bring new life to the properties.
"It's just a matter of time before something develops," said Hathaway, whose firm is brokering the properties for JTS and Villa Creek.