Tom Gibbons of Frost PLLC in Little Rock said he was drawn into accounting because it was the only area of discipline in which he could "listen to the stereo full blast and study at the same time."
Gibbons was among seven financial professionals honored Wednesday at the 2012 Arkansas Business CFO of the Year Awards luncheon held at the Embassy Suites in west Little Rock.
Gibbons was recognized with the 2012 Lifetime Achievement Award in Accounting, and Kim Crook of First Arkansas Bank & Trust in Jacksonville received the CFO Lifetime Achievement award. Winners in five industry categories were: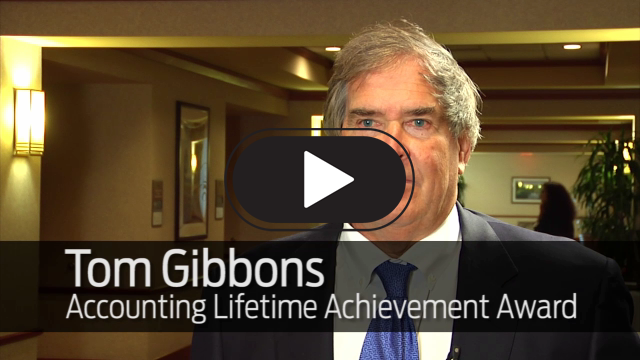 Main credited her co-workers with her success. "Sometimes a job is about a whole lot more than your compensation," she said. "Sometimes it's about the company you keep."
Finalists included Sam Stricklin of The Bank of Fayetteville, small bank category; Greg McKinney, Bank of the Ozarks, Little Rock, and Jason Taylor, Batesville's First Community Bank, large bank; Christopher Maynes, Whole Hog Cafe, Little Rock, small private company; Phyllis Rogers, Delta Dental of Arkansas, Sherwood, large private company, and Mary-Lou Dunn, The Sunshine School, Searcy, nonprofit.
Judges for the 2012 CFO awards were Sam Fiser of S.F. Fiser & Co., a Springdale accounting firm; Mike Hutsell of Searcy-based First Security Bank, and Sherry Middleton of the Arkansas Department of Human Services, Little Rock, all 2011 award winners.
Click here to view the luncheon program and for profiles of all the finalists.