Anthony Timberlands Inc. of Bearden said it had to do something to trim health care costs.
"Over the last two years we had seen an average of over 20 percent in increased premiums," said Rick Green, executive vice president and CFO. "And that coupled with prior years of high, single-digit increases had just put [health insurance] almost out of reach for employees."
So the wood products and timberland management company partnered with the Arkansas Health Network of Little Rock to help cut costs and improve the health of about 1,000 people in Anthony Timberlands' self-insured plan.
It's the first time that AHN has partnered with a company outside the health care field, said Bob Sarkar, president of AHN, a wholly owned subsidiary of CHI St. Vincent of Little Rock. Sarkar said the model will work for any self-insured employers in AHN's coverage area. AHN is working to partner with "quite a few employers," but he wouldn't name them.
AHN, which also partners with the Arkansas Children's Care Network, is a web of health care providers that attempts to keep patients out of settings where it costs the most to receive health care services, such as hospitals, Sarkar said.
The network includes providers such as physicians, hospitals and nursing homes.
"So … 50 percent of patients who are sitting in the beds of any hospital have chronic problems," Sarkar said. "If they are managed proactively, … they won't be in the hospital."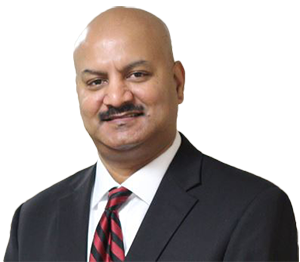 Bob Sarkar
AHN isn't a health care or insurance plan, but works closely with the employee's primary care physician to provide the best care.
Sarkar said AHN has guidelines for how to treat close to 50 chronic diseases, treatment guidelines that are designed to save employers money and improve the quality of care. Some of the top illnesses include diabetes, chronic heart failure, back pain and depression.
"Cost is a big piece of the health care puzzle, but so is quality," Dr. Robert Steele, president of ACCN, a wholly owned subsidiary of Arkansas Children's Hospital, said in a news release. "On top of emphasizing preventative care, we make connections so all of the doctors treating a child can collaborate to make sure they receive timely, evidence-based and cost effective care as close to their home as possible."
The employer doesn't pay to access AHN. But if AHN lowers health care costs for the employer, the shared savings will be split between AHN and the company. Most of AHN's portion of the revenue is distributed to the providers responsible for the savings.
But if AHN and ACCN aren't able to bring down health care costs within the first few years, AHN and ACCN could owe the employer money.
AHN receives patients' electronic medical records and their health insurance claims to monitor them. If patients miss physician visits or fail to pick up prescription medications, AHN will know "within 12-24 hours that they are in a high-risk environment now and we need to address them," Sarkar said.
Founded in 2012, AHN and ACCN have 1,642 providers in their network in central and southern Arkansas and manage more than 160,000 patients. AHN also manages more than 25,000 Medicare patients. In 2017, it saved Medicare $6.4 million, according to AHN's 2017 annual report. AHN received $2.9 million of that savings.
AHN also manages CHI St. Vincent employees.
Green, of Anthony Timberlands, said he has friends inside CHI St. Vincent looking for ways to reduce health care costs. "It was hard for us and it was hard for our employees to keep up with these spiraling costs," he said.
The CHI employees suggested partnering with the AHN. The partnership started Jan. 1, and AHN is in the process of collecting health care data on the company's covered employees.
Green said he doesn't know how much money AHN will save the company. But he said he hopes to change the attitudes of the employees who don't get annual physicals and wait until they're facing an emergency before seeing a doctor.
"Hopefully, we can change their way of thinking with this and make them a little more conscious of preventive care," he said.