It's been 37 years since Jennifer Schueck McCarty drove from Little Rock to northeast Arkansas, where she hand-delivered to Nucor Corp. her father Tom Schueck's bid to build the state's first steel mill.
Arkansas' steel industry has grown since that time, steadily at first, and then, since 2013, more rapidly, with the addition of the high-tech Big River Steel plant and an expanding universe of suppliers and customers.
In the late 1980s, Arkansas was a blip on the radar for steel production — by 2025, when U.S. Steel Corp. completes a new, $3 billion steel mill next door to Big River, Mississippi County will have solidified its position as the biggest steel producer in the country. Combined employment at the county's four biggest plants — Nucor-Hickman, Nucor-Yamato, Big River Steel and the new mill — is likely to be around 4,000.
Appearing on a Rotary Club of Little Rock panel last week, four players in Mississippi County's steel saga recounted their roles in the region's success and discussed key challenges. You'll know their names: Patrick Schueck, president and CEO of Lexicon Inc., which built Nucor-Yamato; Clif Chitwood, president of the Great River Economic Development Foundation, who nurtured the county's steel industry; Dan Brown, COO of Big River Steel Works; and Michael Jacques, the founding president of the Mississippi County Regional Chamber of Commerce. Moderating the discussion: Liz Smith, the regional chamber's veteran executive director.
Arkansas Business has shared some of their stories before, mostly recently in 2021 and 2022, when we explored Lexicon's foundational work in the industry's earliest days and profiled Chitwood, now 72, who navigated the loss of 9,000 direct jobs in the late '90s and early '00s and helped set the stage for the current steel boom.
Jacques explained that when Nucor arrived in the 1980s it found the three things it needed in abundance. There was quality transportation in local highways and interstate access, good rail and the Mississippi River. There was electricity, enough juice to supply a power-hungry steel plant. And there was labor, the hardworking people who learned to be innovative by growing up on local farms, working long hours and dealing with machinery.
Those qualities remain in vogue. Brown praised today's Big River Steel workforce as "second to none," with knowledgeable employees who possess a work ethic "like no other that I've seen." That made U.S. Steel's decision to purchase 100% of Big River and expand an easy call.
Challenges remain. Despite recent job gains, the county's population has declined, falling from about 60,000 in 1980 to about 40,000 today. Many steel industry workers live in Mississippi, Missouri and Tennessee and come to Arkansas only to work. Brown and Schueck, whose company operates Prospect Steel in Blytheville, figure their respective workforces are 60% composed of full-time Arkansas residents and 40% from other states. For the region to really take off, more of its workforce must live there full time.
But Chitwood is optimistic. He cited the county's new "Work Here, Live Here" program, which offers employees 10% off the price of a new home built anywhere in Mississippi County if they stay with a company for four years. After the first eight months of the program, 25 homes have been built. "[That] doesn't sound like anything in Little Rock," Chitwood told the Rotary, "but it's more houses than have been built and sold in Mississippi County in the last 15 years."
It's a small step toward a larger goal. But big things take time — sometimes they take 37 years.
---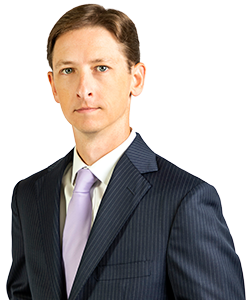 Lance Turner is the editor of Arkansas Business.