What could the $350 million Saracen Casino Resort rising in Pine Bluff mean to an impoverished minority population?
Let John Berrey answer with the voice of experience.
"First of all, we are a minority," he says, speaking for the Quapaw Nation, an Oklahoma tribe driven from the Pine Bluff area almost 200 years ago. The tribe has revolutionized the lives of its 5,200 members with a diversified business plan centered on gambling, and Berrey believes the new casino can help revive jobs and spirits in Jefferson County, which has been bleeding farm and manufacturing jobs for a half-century.
"We are the poster child for what was anticipated from the Indian Gaming Regulatory Act back in the '80s," said Berrey, chairman of the Quapaw Tribal Business Committee. "We've become more self-determined and self-governed, and we're thriving."
The tribe's Downstream Development Authority LLC broke ground last month on 345 acres east of the Pines Mall and expects a 300-room hotel and 80,000-SF casino complex to be fully built by the end of 2020. The 1,500-job construction project is rising quickly, and the resort's 1,100 permanent jobs will make the project one of Jefferson County's top five employers.
A rebranded convenience store, the Saracen Q-Store, is open opposite the big casino construction site, and Berrey said an annex offering 300 slot machines should be open by October.
"At the big site, the dirt work is complete and we're drilling to set our deep foundation," said Berrey, whose seventh-generation grandfather, Heckaton, was a compatriot of Saracen, the legendary Quapaw chief and the casino's namesake. The chief, who signed the tribe's first federal treaty in 1818, was spared exile to Oklahoma by an Arkansas territorial governor and rests at St. Joseph's Cemetery near Lake Saracen, less than 5 miles from the casino site. His tombstone says he died at 97 in 1832, a "friend to missionaries" and "rescuer of captive children."
"He's well known to Pine Bluff, and he's well known to the tribal members," Berrey said. "We're on track with construction of the casino in his name, actually ahead of schedule," Berrey said. "It's pretty spectacular because I've owned the property for just a little over a month. I'm going to build all this stuff faster than some people build their houses."
The target date for the annex is Oct. 1, with the main casino and two food outlets penciled in for a late spring opening. "We'll have the entire steel structure up and the skin on it when we open the casino around May, Junish, and we'll finish out the hotel and convention space November or December next year."
Nabholz Construction Corp. of Conway and Suffolk Construction Co. of Boston are general contractors, with CDI Contractors LLC of Little Rock revamping the Saracen Q-Store and building the annex. Other firms involved are architects HBG Design of Memphis; EXP of Calgary, Alberta; Uzun+Case Structural Engineers of Atlanta; and McClelland Consulting Engineers of Little Rock.
"On the big job, it's teamed up because we wanted an Arkansas general contractor," Berrey told Arkansas Business. "Nabholz knows the local subs, they're from Arkansas, so we wanted them, and Suffolk is probably the biggest casino builder in the United States. They just completed Hard Rock's giant guitar-shaped hotel in Florida, and they understand what the needs are for a casino resort."
Good for Tribe, Good for PB
Berrey praised the impact that gambling and other Quapaw business successes — from beef production to environmental remediation (see sidebar) — have had on his tribe, and then he envisioned what it might mean to Pine Bluff, where 78% of the population is black and June's 5.4% unemployment rate was the worst among Arkansas' eight metropolitan statistical areas.
"Back in 2000 we Quapaws relied on the Bureau of Indian Affairs for everything; we were a direct-service tribe," Berrey said. "Now we compact or contract all federal work for the tribe. … We have three full-service fire stations, manage 17 miles of Interstate 44, and have court systems and police with cross-deputization agreements. We're like a little country."
His is a "big little tribe" blessed with "things we would have never had" before opening their first gambling hall in the northeast Oklahoma town of Quapaw, and then in 2008 the larger Downstream Casino Resort southwest of Joplin, Missouri. "My tribal members now have health insurance; we pay for college and trade school; we're building 17 new elder housing units; and we feed a lot of people while providing for health and safety."
More than 1,000 prospects crowded a job fair last month at the Pine Bluff Convention Center, seeking to fill the first 140 jobs open in the Saracen project, from auditors and shift managers to cage supervisors, money counters, bartenders, servers, housekeepers and security workers.
"We've already hired about 40 people, and close to 80% to 90% are people of color," Berrey said. Sean Harrison, a Downstream Casino Resort spokesman, said the Saracen will pay competitive pay and offer a benefits package, "including programs in employee education and development, and an emergency fund for team members and their families."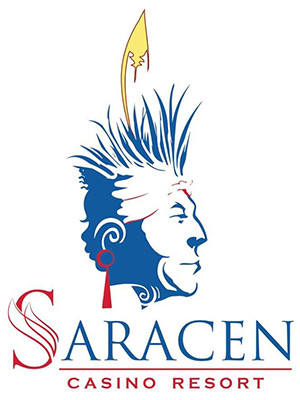 Harrison also cited plans for an in-house clinic and day care facility. "It is impossible to quantify what those programs are worth," he said, "but it is based on a commitment to invest in people in a holistic, not just monetary, way."
Eventually, Pine Bluff workers will oversee 2,300 slot machines, including the 300 at the Q-Store Annex; 50 table games; a conference center; entertainment venues; a spa, restaurants and lounges; museums; plus the health clinic and day care. "We're building with our own money a fire and law enforcement substation for the city of Pine Bluff as part of the project," Berrey said.
The Downstream Casino Resort, just inside Oklahoma near its intersection with Missouri and Kansas, has been an economic godsend, he said. "I think we know the revenue potential in Pine Bluff; we don't really like to share that, though. But over the last 10 years in Joplin we've had third-party studies that show over a $2 billion economic impact."
The Downstream Casino alone distributes $10 million a year to the tribe, financing health care, senior centers, a children's learning center, scholarships and subsidized housing. That money also ripples through the regional economy, Harrison said.
Downstream Help
"We're not a for-profit shareholder business like Harrah's or Penn Gaming," Berrey said. "Our revenues typically go to services. I'd say we have about 1,600 workers total in gaming," about 500 at the Quapaw Casino, which the tribe sees as a legacy property, and 1,100 working near Joplin.
Berrey said several executives from Downstream Casino Resort were helping the new operation ramp up.
"We have a flow chart for Pine Bluff that we have to fill out. We've hired some managers to work in the annex, but we haven't got so far as to hire management for the big casino," Berrey said.
"Right now the directors at Downstream are helping with the planning, drawing up the work charts, job descriptions and all that for Saracen."
Lou Ann Nisbett, in her last week before retirement as president and CEO of the Economic Development Alliance for Jefferson County, expects the casino project to create employment opportunities at different skill levels.
"We are always happy to see new jobs — and new kinds of jobs — being created in Pine Bluff and Jefferson County. We know the Quapaw Nation is already hiring local people and will be looking for many more candidates."
Nisbett's successor, Allison J.H. Thompson, formerly an economic developer in the Dallas suburb of Cedar Hill, was to take over Sept. 1.
The Saracen project will be a tax boon to the state and local entities, with the casino paying 13% in state levies on the first $150 million in net gaming receipts, 20% on receipts above the threshold.
Of the total, 55% will go to the state's general fund, 17.5% will flow to the Arkansas Racing Commission for improving thoroughbred and greyhound racing purses, 19.5% will go to the city of Pine Bluff, and 8% is bound for Jefferson County.
"It's all about jobs, economic development, bringing prosperity to our traditional homeland," Berry said.
"Our goals are helping the city, helping the University of Arkansas at Pine Bluff, helping SEARK [Southeast Arkansas College], and helping Mayor [Shirley] Washington and County Judge [Gerald] Robinson make a better life for the people of Pine Bluff and Jefferson County. That's what's truly important to us."
---
A Diversified Tribe Mixes Cattle With Casinos, Even EPA Cleanup Work
Oklahoma's Native tribes made their bones with casino gaming, and the Quapaw Nation is no exception. But John Berrey, chairman of the Quapaw Tribal Business Committee, is proud of his tribe's diversification.
"Gaming is a big part of our revenue, but it's not everything that we do," Berrey noted in detailing plans for his next big venture, the $350 million Saracen Casino Resort in Pine Bluff. "For example, we are the only tribe with a U.S. Department of Agriculture-inspected beef, bison and pork processing plant."
That plant, the Quapaw Cattle Co., is one of many enterprises bringing millions a year to the 5,200 tribe members.
The Quapaw-run casinos, construction ventures, farms and a craft brewery employ about 2,000, offering above-average pay and benefits, Quapaw officials say. A Superfund cleanup site on Quapaw land is also part of the mix."
That site, Tar Creek in northeast Oklahoma, was a hotbed of lead and zinc mining, and even it is a source of revenue. "We are the only tribe that does Environmental Protection Agency remediation on a Superfund site, work of about $50 million a year," Berrey said.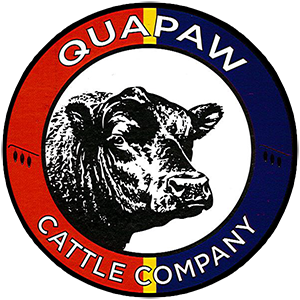 In their 2017 annual financial report, the latest available figures, the Quapaw reported $3.2 million in gambling revenue, the biggest slice of a tribal total of $10.8 million, but Berrey said those numbers aren't particularly revealing.
The tribe considers its gaming numbers in Oklahoma proprietary and reveals data only as required by its compacts and the Indian Gaming Regulatory Act, Berrey said.
"In a market as competitive as northeastern Oklahoma, specifics on gaming are sensitive," he said. "Release of gaming data beyond that which is required is simply not done by the tribes. … A quick read of the balance sheet doesn't fully reflect gaming revneues as a line item identified as such."
Gaming data from the Pine Bluff casino, however, will be public, Berrey said. "Saracen is different from the Nation's other interests in that it's a commercial operation, and gaming data will be fully disclosed in the manner of Southland and Oaklawn."