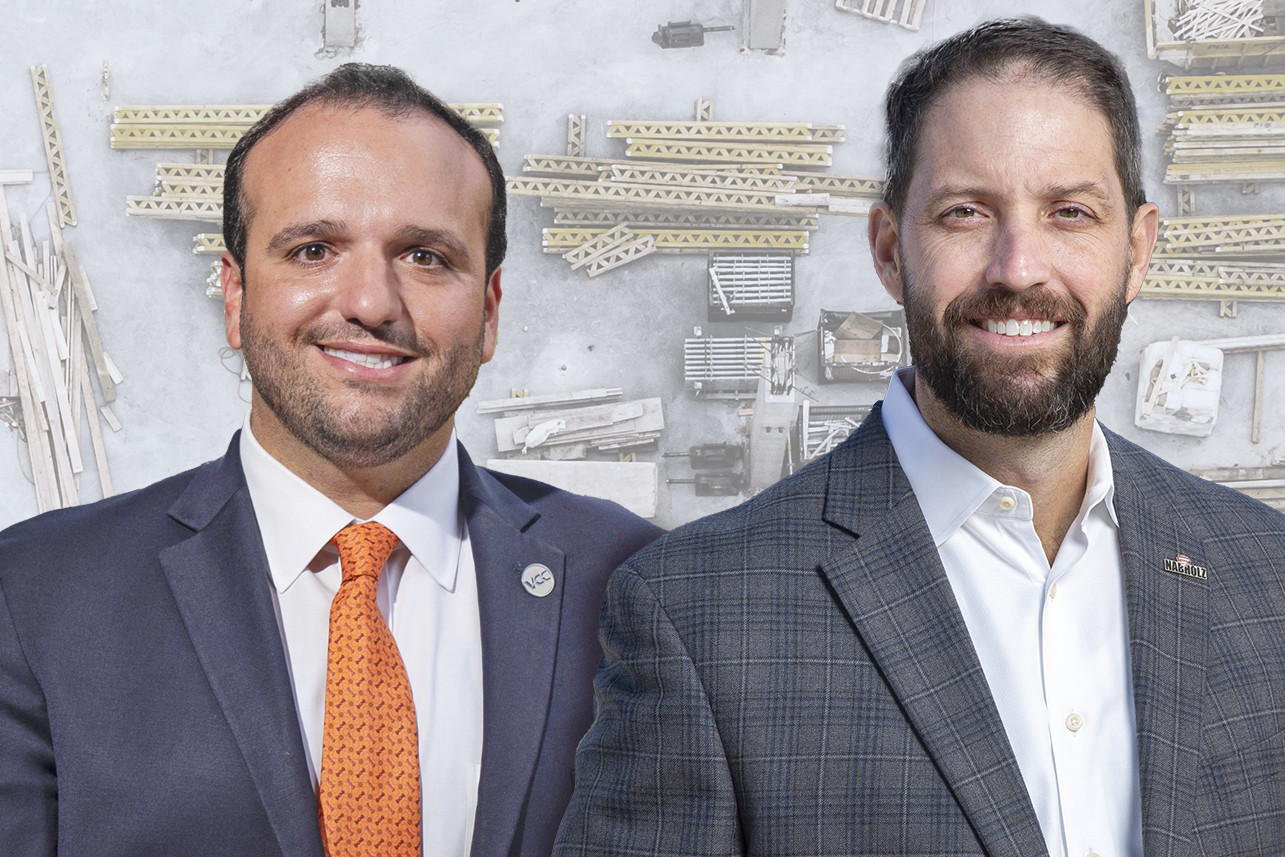 2021 produced a double dose of top-level change at two of the state's biggest general contracting firms: Little Rock's VCC LLC and Conway's Nabholz Construction Corp. Derek Alley and Jake Nabholz embody a new generation of family-infused leadership with their promotions to chief executive officer.
Earlier this year, Alley, 37, took over as CEO from his father and company co-founder, Sam, who will remain as chairman of the board. To start the new year, Nabholz, 41, will step in as CEO of the company his late grandfather, Bob, founded in 1949.
The changing of the guard went beyond the top post at Nabholz Construction to enfold a reshuffling of management roles. Nabholz, who will succeed Greg Williams as CEO on Jan. 1, said the personnel moves that accompanied the June announcement of his promotion were tied to managing and maintaining growth.
The company set an unofficial high-water mark for revenue of $950 million based on unaudited figures for the fiscal year that ended Sept. 30.
In an interview before the company's Dec. 3 stockholders meeting, Nabholz joked that Williams was hanging around as CEO for one last month to end his time at the helm with a glorious bang.
"We're having one of our best years ever, so I'm sure he would like to be the CEO at the meeting," Nabholz said with a laugh. "It's a good occasion to celebrate the success of his leadership."
Williams will remain as chairman of the board of the employee-owned company after seven years as CEO. During his tenure, Nabholz Construction enjoyed five consecutive years of record-setting revenue, years that also brought challenges.
"We had operational issues we had to get worked out, partly because we grew so fast," said Nabholz, who has worked at the company for 23 years.
Since 2018, the company had conducted business with two chief operating officers to help alleviate growing pains. The co-COO situation with Brad Hegeman and Greg Fogle, two former regional presidents, is no more.
Fogle is the lone COO going forward, and Hegeman took on new duties as vice chairman and chief strategy officer, overseeing the company's overarching strategy, including long-term planning for growth and diversification.
On the backside of Nabholz's move to CEO, his regional management territory that stretched from Oklahoma to Tennessee was divided between two regional presidents who are transitioning from executive vice presidents.
"We busted it up for a couple of reasons, but it was done primarily to promote growth," Nabholz said of the realignment. "As far as management succession goes, we're very big on promoting from within. We have 140 people with 20-plus years with the company."
Based out of Jonesboro, Andrew Adlong will oversee the south region that encompasses central and northeast Arkansas, Mississippi and Tennessee. Michael Feamster was named southwest region president with offices in Tulsa and Oklahoma City.
"It will really set up looking at new markets," Nabholz said of the changes. "Every office we've ever opened is because a client wanted us there."
To expand the southwest operations, the company is exploring new office possibilities in west Kansas, east Colorado and north Texas. In the south region, the company plans a construction office in the Nashville, Tennessee, area for 2022 as a follow-up to its 2019 acquisition of Continental Machinery Movers in Portland, Tennessee.
In August, Nabholz Construction opened an office in Columbia, Missouri, where the clientele includes the University of Missouri, MU Healthcare and the Columbia Regional Airport.
"We don't want to just grow the company just to be big," Nabholz said. "We want to provide growth opportunities for employees, so they can grow."


Six Largest Active Projects for Nabholz Construction Corp.
| | | |
| --- | --- | --- |
| PROJECT | COST | EXPECTED COMPLETION |
| Bixby High School, Oklahoma | $112 million | 2024 |
| Bentonville City Center (The Ledger) | $80 million | August 2022 |
| Arkansas Museum of Fine Arts, Little Rock* | $78.3 million | Spring 2022 |
| Surgical Annex at UAMS, Little Rock** | $68.5 million | March 2023 |
| Simmons Foods Plant Addition, Van Buren | $34 million | March 2023 |
| Hillcrest High School, Springfield, Missouri | $30.1 million | February 2023 |
*Joint Venture with Pepper Construction Co. of Chicago and Doyne Construction Co. of North Little Rock
**Renovation and Expansion at University of Arkansas for Medical Sciences
Source: Nabholz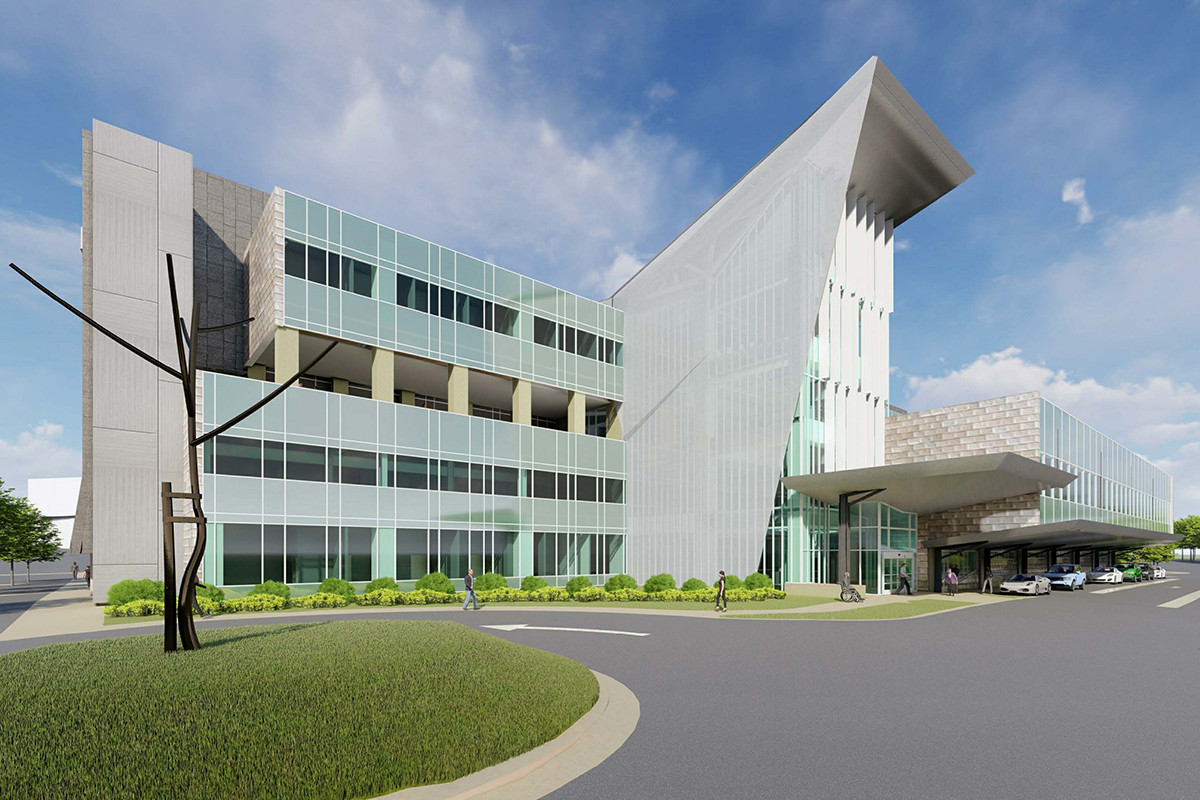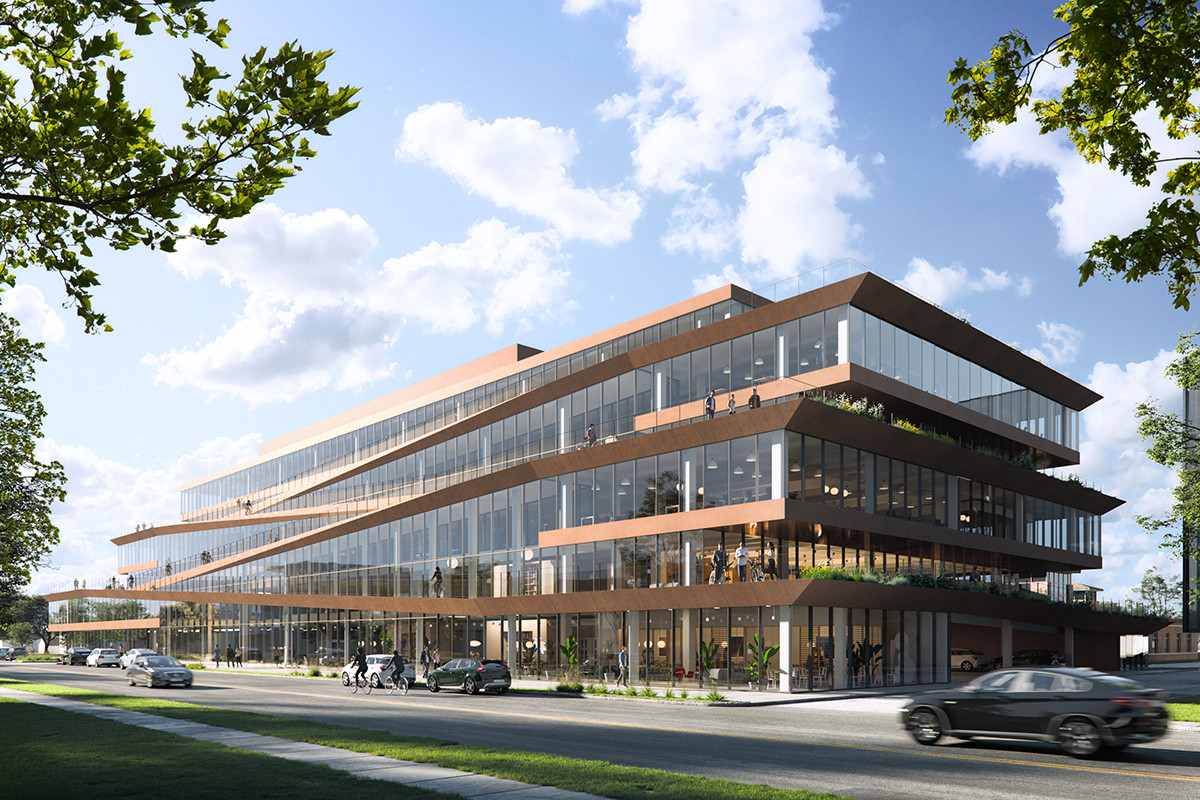 ---
Retail Rebound?
Since opening for business in 1987, VCC has established itself as the largest contractor of retail space in the nation. That sector provided a foundation for its 34-year body of construction work totaling more than $25 billion in all 50 states.
CEO Derek Alley said this significant segment of the company's book of business is bouncing back, powered by owners repositioning and redeveloping properties.
"Retail is performing really well now," Alley said. "Historic levels of retail leases are getting signed."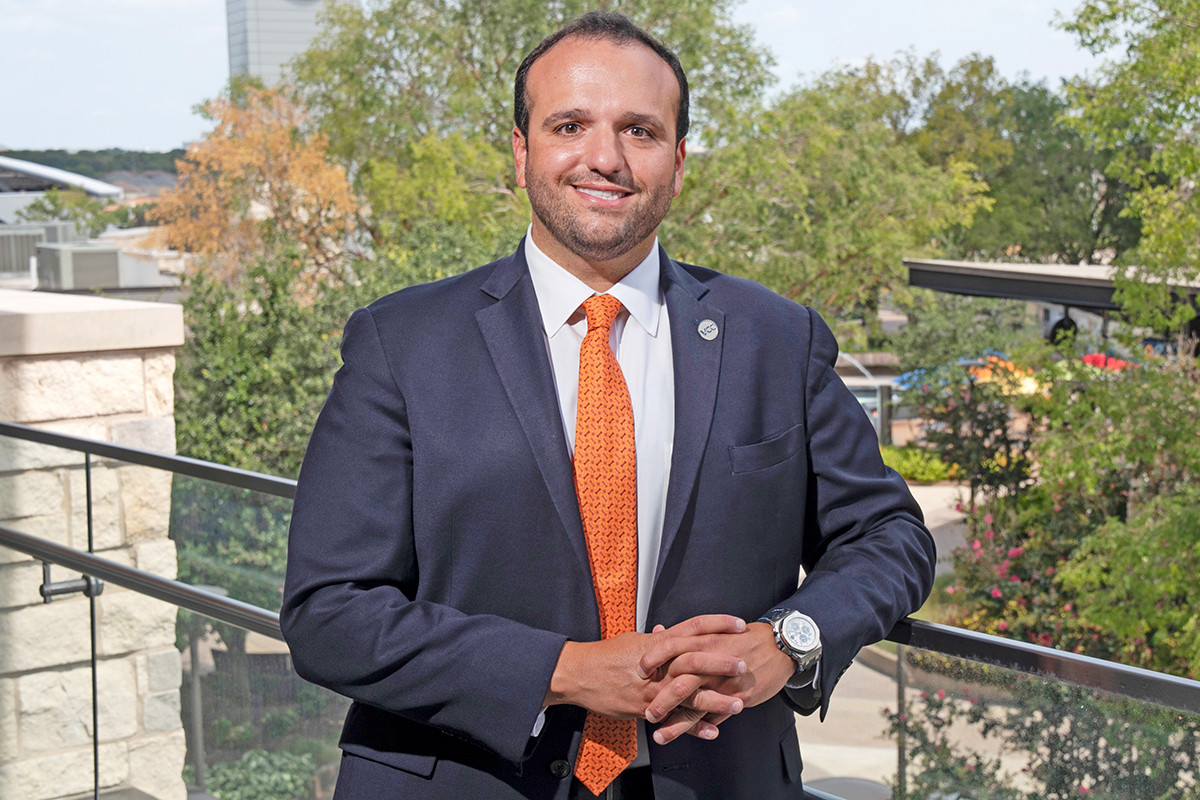 He expects that resurgence to help make a serious impact on VCC and likely produce a record year for revenue in 2022. The bar for that was set in 2019 when company revenue hit $950 million, a number that ranked VCC as the 107th-largest construction company in the nation at the time.
That would mark quite the bounce-back from a pandemic-stunted 2020 when VCC revenue totaled $650 million.
"We are still working in 20-plus states with active projects," Alley said. "California, Florida and Texas continue to lead the charge in terms of high-volume states."
Conversion of traditional retail centers into more diverse commercial ventures is generating opportunities for VCC and other contractors.
An example of that is the $200 million transformation of the former Red Bird/Southwest City Mall in southwest Dallas into the mixed-use Reimagine RedBird.
"It's a huge story of reinvestment in a property that was ignored," said Alley, who works out of the company's Dallas office. "It's a wild success by any measure."
Backed in part with New Markets Tax Credits and civic subsidies, the million-SF mall originally developed in 1975 by the DeBartolo family has morphed into the home of medical offices, market-rate apartments and a call center, as well as retailers.
VCC worked on the project in a joint venture with Con-Real Ltd. of Arlington, Texas.
"When the world is in a desperate state, the opportunities to shine are even greater," Alley said. "One of the silver linings over the past couple years is the emphasis on partnership is greater than ever. You have to be arm-in-arm now more than ever."
Before returning to VCC in 2008, Alley worked for 20 months in San Francisco as an acquisitions analyst for the world's largest asset manager: BlackRock Inc.
There, he examined the investment possibilities on a full spectrum of commercial real estate deals west of the Mississippi for different BlackRock funds and portfolios.
"My time previous to VCC was spent more heavily on the finance side of things," he said. "At BlackRock, I had the opportunity to be part of one the largest private equity teams in the nation. That has lent some experience on my side that has been beneficial for the company."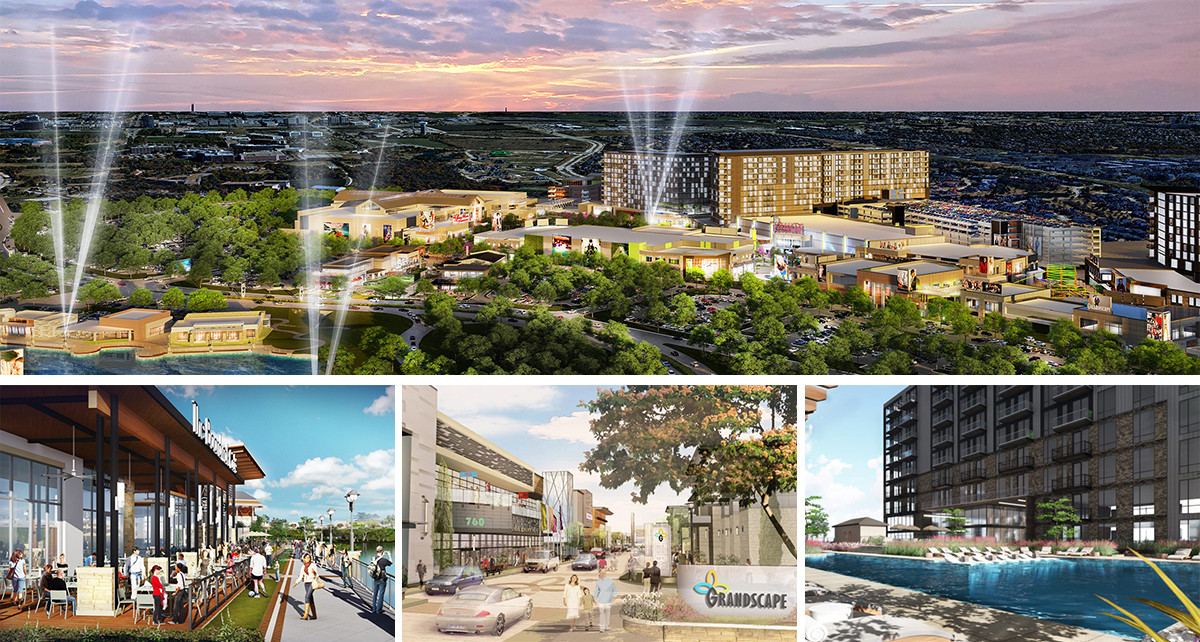 In terms of ground-up commercial construction, the $1.5 billion Grandscape project in The Colony, Texas, is among the grandest. The sprawling 433-acre site, under development by Warren Buffett's Berkshire Hathaway Inc., is envisioned as the eventual home for about 4 million SF of mixed-use space.
"Phase one is delivered," Alley said. "We're finishing work on the multifamily tower."
Phase one encompassed construction of a Galaxy Theatre, Andretti Indoor Karting, plus shops, waterfront restaurants, parking, water features, hardscapes and softscapes. The 419,000-SF, 345-unit apartment tower is dubbed Live Landscape.
"The world is moving quicker than ever, and we have to be nimble to move with it," Alley said.
---
Some Clients Push Vaccine Mandates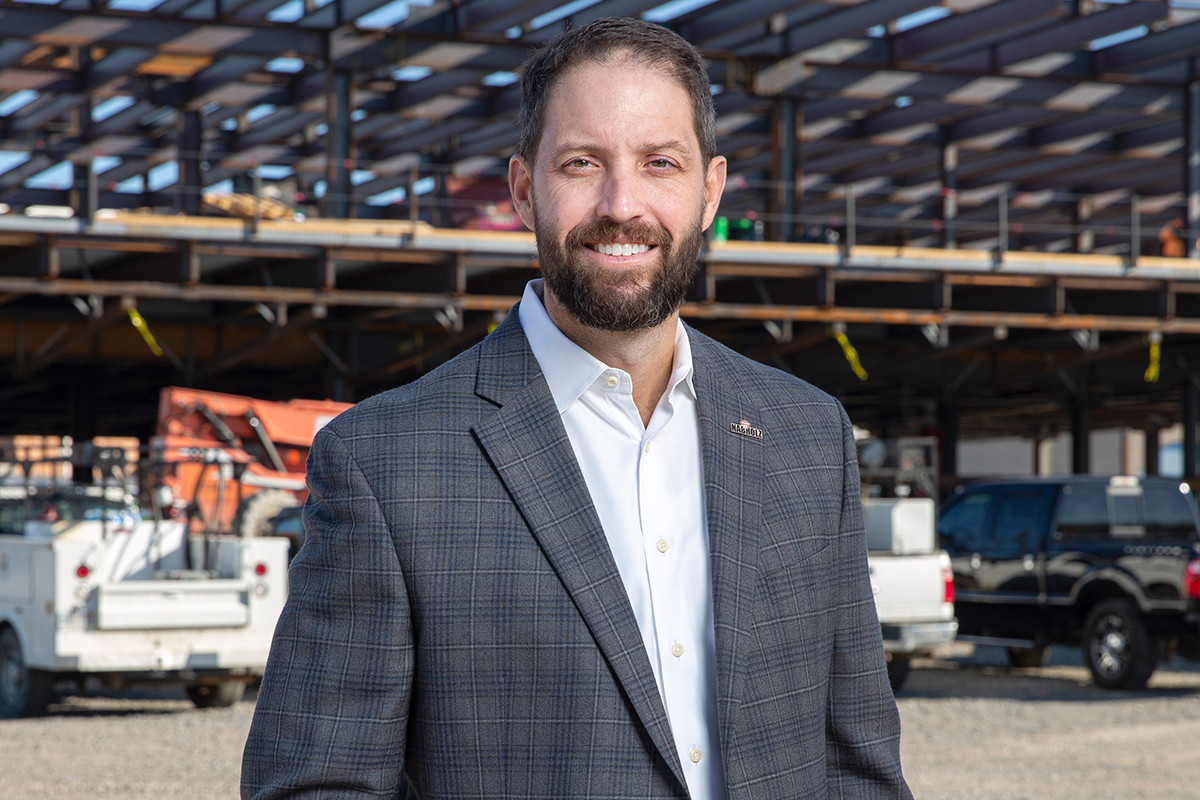 Dealing with COVID-19 mandates that may or may not go into effect in 2022 is an ever-developing issue that construction firms and other businesses are wrangling.
Will vaccination record-keeping requirements for companies with 100 or more employees be the new lay of the land? Will mandatory workforce vaccinations for businesses doing federal contract work be the rule of law?
"We think it will be put on hold, but we're not for sure," said Jake Nabholz, CEO at Nabholz Construction Corp. effective Jan. 1. "If those do go into effect, you have to start vaccinating now. That's why there's a sense of urgency, now."
In an effort to promote viral immunization, the company has done away with one of its pandemic policies.
There will be no more quarantine pay for unvaccinated employees who contract COVID.
That move is as much a response to varied mandates by clients as it is to potential governmental action.
Health care clients want all onsite construction workers vaccinated, but that sector isn't the most demanding.
"You might think it would be health care clients, but it's some of our manufacturing clients," Nabholz said. "We have to submit vaccination records of our onsite workers before going into their plants."
---