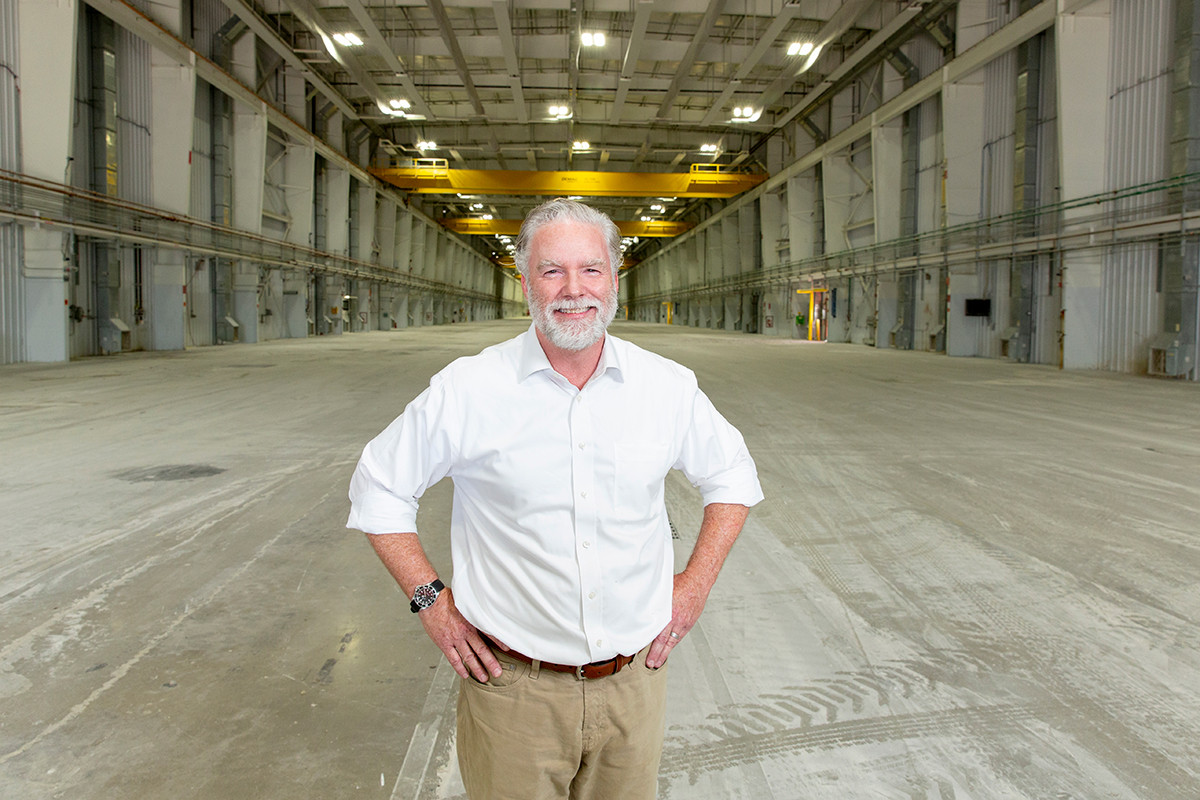 After 13 years in Little Rock, LM Wind Power never delivered on its full economic promise.
The Danish company's leaders once envisioned a 1,000-member strong manufacturing workforce, but LM Wind's 135-acre property in the Little Rock Port Industrial Park remained only partially developed when its Arkansas operations closed last year.
An active industrial market has ensured that the vacant 235,326-SF wind turbine blade complex isn't staying dormant for long. One of the three existing buildings is leased, and a new 147,840-SF warehouse is scheduled to come on line next year.
"We're in the final phase of design work on the new building," said William Callahan, senior vice president and principal broker in the CBRE Group's Little Rock office. "Hopefully, we're moving dirt in 60 days."
Callahan is working with the new owners to develop and market the former LM Wind Power property. Operating as 8000 Frazier Pike Holdings LLC, the group of northwest Arkansas investors bought its namesake address for $9.5 million in December.
Among the players are two executives with Fayetteville's C.R. Crawford Construction, president Cody Crawford and vice president, Scott Stokenbury. Neither could be reached for comment.
Callahan said the focus is on leasing space, both current and planned.
The first deal struck was with Stuart C. Irby Co., an electrical products distributor based in Jackson, Mississippi. Finish-out work on Building 2, a 44,646-SF warehouse, is about to start and should be completed during the next 30-60 days.
The property also is home to the 138,846-SF Building 1 and adjoining 51,834-SF Building 3.
The owners have put a new 499,500-SF industrial building on the drawing board for future construction. Plans for an undeveloped 50-acre tract are open-ended.
Callahan said a variety of businesses have checked out the property, including a home goods distributor, a boat manufacturer, a chemical venture and a paneling and siding manufacturer.
"Activity has been steady and grown into almost daily inquiries," he said. "We've recently seen a big uptick in activity."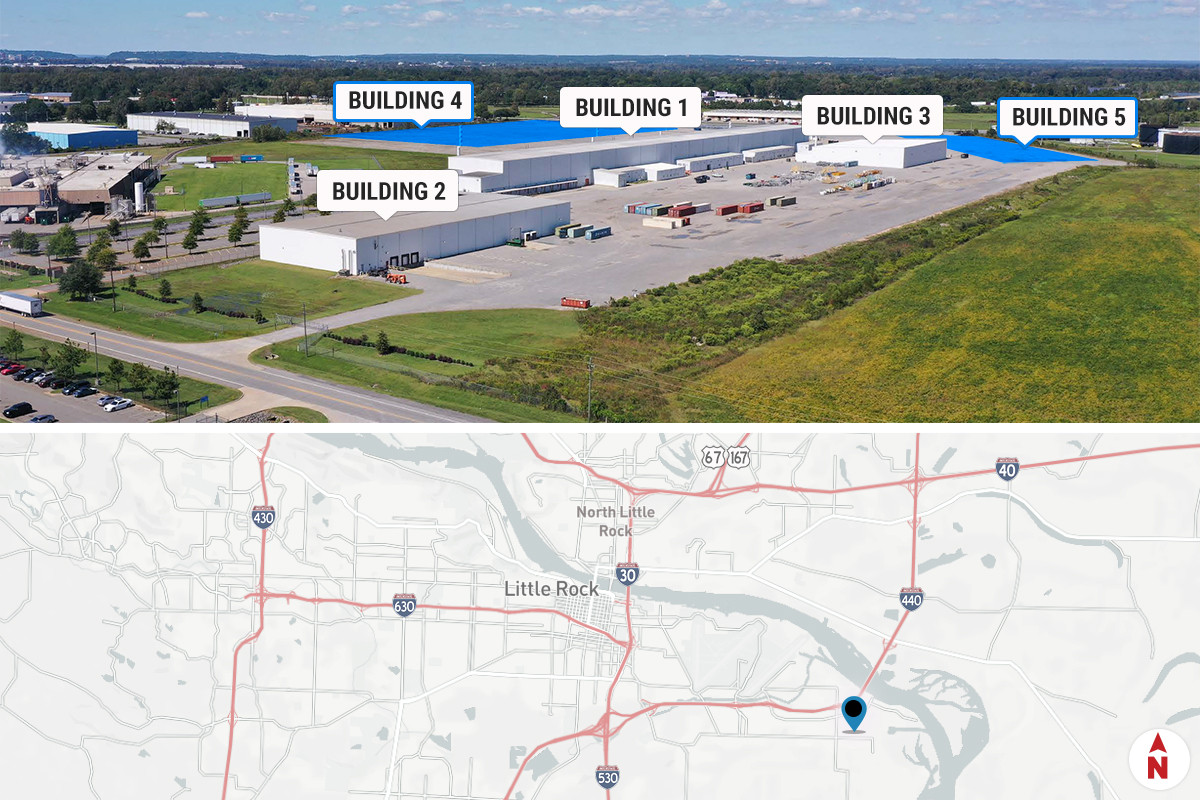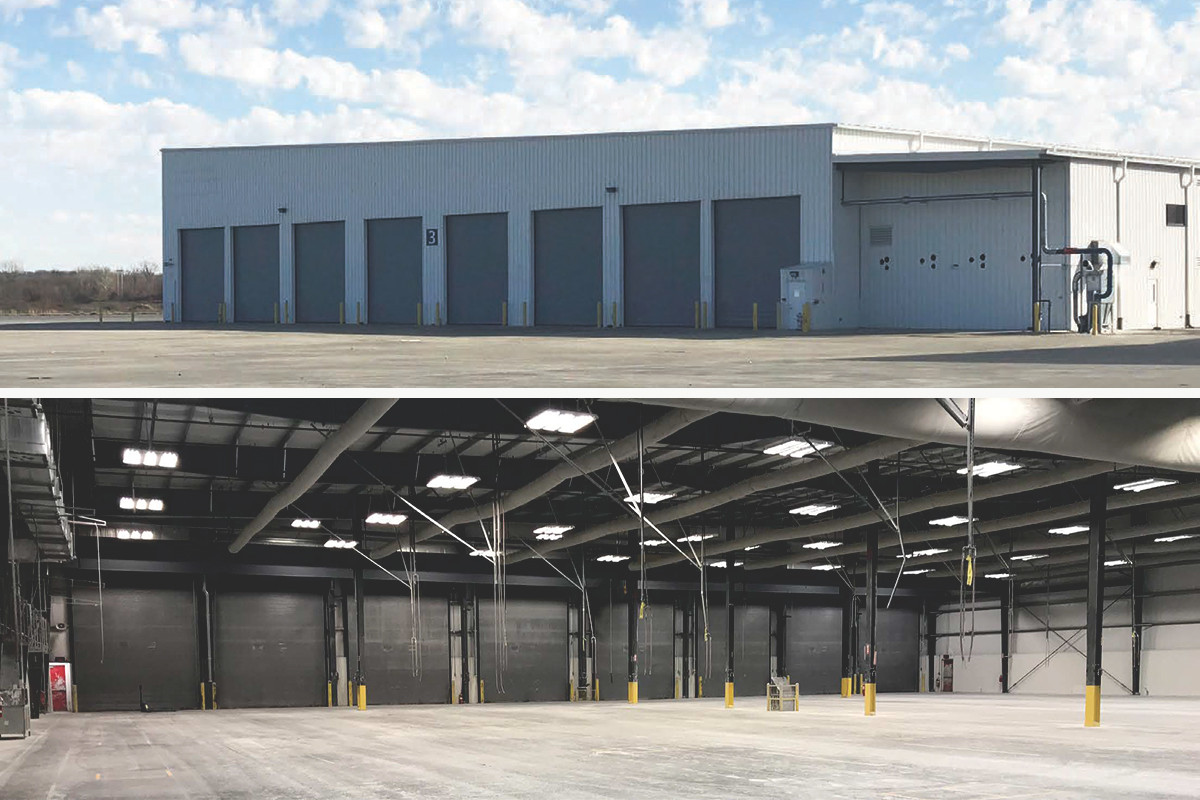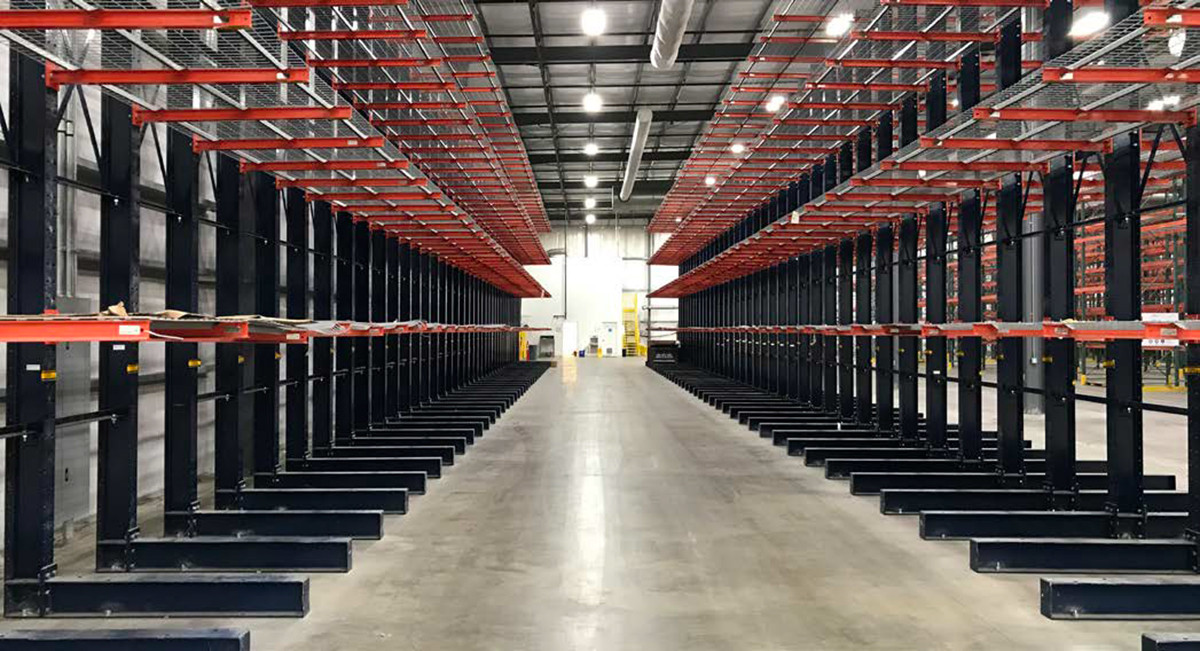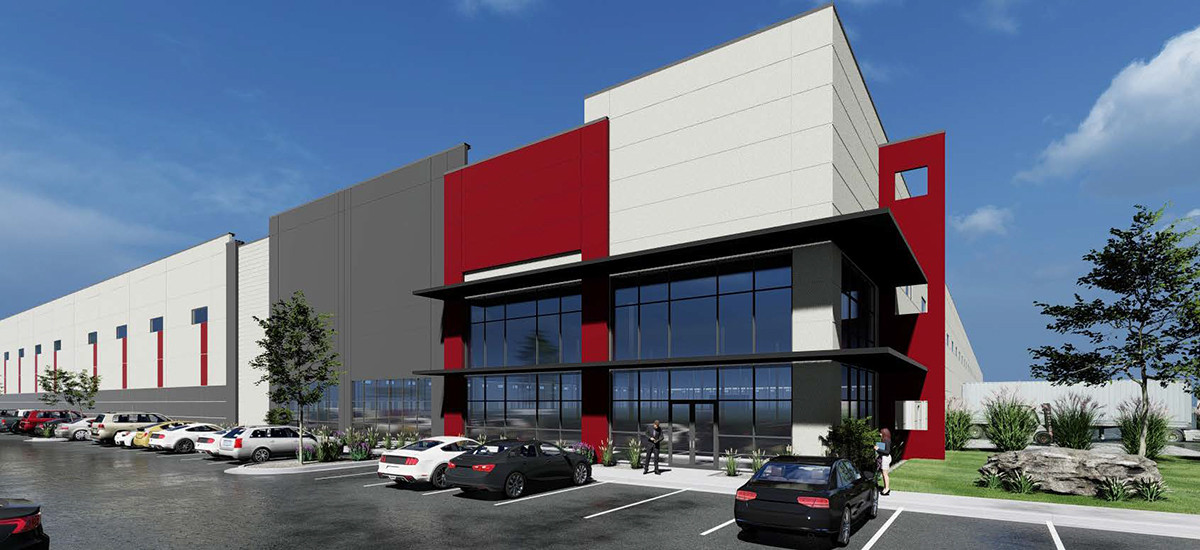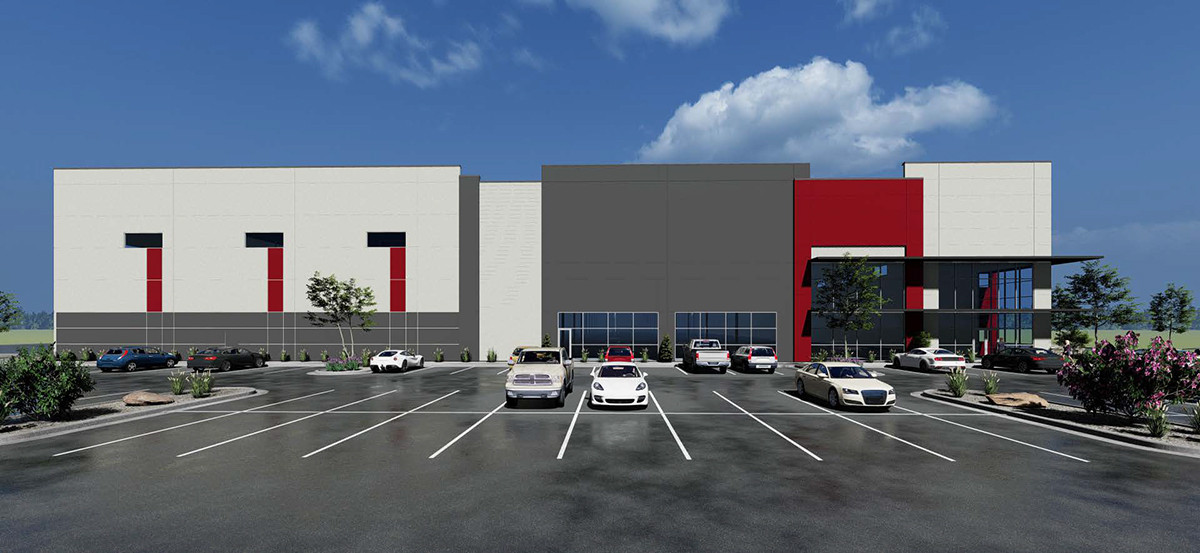 Looking Back
LM Wind Power, known as LM Glasfiber until 2010, announced plans to come to Arkansas in July 2007 and broke ground three months later on a planned $150 million development in Little Rock. Company officials originally projected employing as many as 1,000 within five years of opening.
In late February 2008, the company produced its first Arkansas-made fiberglass wind turbine blades, measuring 40.3 meters or a little over 132 feet. At the time, 190 employees were working out of leased quarters at 7400 Scott Hamilton Drive.
By the time the company completed the 138,846-SF Building 1 eight months later, the headcount was up to 630 employees working five days a week in two shifts at the new facility and the leased location.
At the grand opening of the new building, Randy Fox, the company's North American general manager, spoke of the future aspirations to operate the two plants seven days a week when employment reached more than 1,000.
That employment goal and hoped-for production growth faded as orders dwindled in the wake of the 2008 financial meltdown. The goal of reaching 1,000 workers by 2012 slipped to 2014 and finally evaporated in the face of a series of hirings and downsizings.
2009 started a downward slide with 150 layoffs in January. Six months later, another 80 layoffs reduced the workforce to about 300. The June announcement included word that the port facility would begin operating 24 hours a day, five days a week beginning in about 60 days.
In August 2012, the company announced it would be cutting more than half of its Little Rock workforce. Those 234 layoffs ensued over the next few months. By October 2013, employment climbed back to top 400 as the yo-yo staffing continued.
About 450 people worked for the company in Little Rock at its two locations in 2016. That year, the company opened Building 2 and consolidated local operations to its sprawling 8000 Frazier Pike location. Building 3 followed in 2017.
"They never got to the second and third phases as planned," said Jay Chesshir, president and CEO of the Little Rock Regional Chamber. "They hired the initial group of employees and planned on building two more buildings."
Later in 2016, GE Renewable Energy announced it was acquiring LM Wind, which had operations throughout the world.
Unknown at the time, that $1.6 billion deal began a countdown to last year's exodus of a promising manufacturer from Little Rock.
"Largest windmill maker in the world," Chesshir said of LM Wind Power. "Anytime a company sells to another company, the buyer wasn't part of the decision to set up operations in a particular location. They didn't have allegiance to us. But we were never told there were any issues either.
"The good news is all that infrastructure is still there and there will be jobs, just other kinds of jobs."