Student enrollment numbers are causing concern at Arkansas colleges even before the "enrollment cliff" is projected to hit in 2025.
The total headcount of students in Arkansas' 11 public four-year schools and 22 two-year colleges increased 1.85% in the fall, according to preliminary figures from the Arkansas Department of Education. Those numbers, though, are down 8.4% from fall 2017.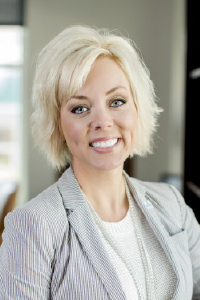 Maria Markham
"I'm going to say that we're more flat as a state than anything," said Maria Markham, director of the Arkansas Division of Higher Education.
Markham said if the enrollment trends continue, some smaller colleges might have to consolidate to survive or face closure.
"When you look at other states of similar size, they have far fewer institutions," she said. "If we continue down this path, if we continue to see declining enrollments, we're going to come to diseconomies of scale for some of these smaller institutions. And they're not going to have a lot of viable options other than to either merge or close, or really downsize and take a more focused approach to the programs that they offer."
Markham said, however, that a recession or rising unemployment rates could encourage people to enroll in colleges and universities.
Most of this year's student enrollment gains came at the University of Arkansas at Fayetteville, which reported a record 30,936 students in the fall. Without Fayetteville's increase of 1,868 students, Arkansas' four-year colleges would have seen a slight decline in enrollment between the fall and last year.
"Enrollment is going to slow," said Michael Moore, vice president for academic affairs at the University of Arkansas System. "It's really just a function of demographics. We're entering a period … called the 'enrollment cliff,'" which is projected as a result of a fall in birth rates after 2008 and the financial crisis and is expected to hit starting in 2025.
To counter that enrollment cliff, some Arkansas public colleges are focusing on recruiting students from outside of Arkansas.
Arkansas colleges and universities aren't alone in seeing drops in enrollment. Undergraduate enrollment across the country continued to decline in the fall compared with fall 2021, according to the National Student Clearinghouse Research Center of Herndon, Virginia.
"After two straight years of historically large losses, it is particularly troubling that numbers are still falling, especially among freshmen," Doug Shapiro, the organization's executive director, said in an Oct. 20 news release. "Although the decline has slowed and there are some bright spots, a path back to pre-pandemic enrollment levels is growing further out of reach."

Bright Spots
One of the biggest gains in students in the fall came at the University of Arkansas at Fayetteville with a 6.4% increase from the fall of 2021.
"We've become very, very popular both in state and out of state," said Suzanne McCray, vice provost for enrollment management and dean of admissions at the school.
She said there was a record number of Arkansans in the freshmen class. The University of Arkansas' flagship school also has become admired in surrounding states, and "as a great place to go and to have an [Southeastern Conference] experience and have a great educational experience as well."
The enrollment increase also was helped by the university no longer requiring ACT scores for admission, a practice that ended in the fall of 2020, after COVID restrictions prevented students from taking the standardized test. Admission is based on a student's GPA.
The university has found there wasn't much difference in its retention rates between students who took the ACT and those who didn't.
"When we had an ACT minimum, there were whole high schools that we couldn't go into in the state, [because] … nobody qualified," she said. "And so now that's opened the door for students who have 4.0 GPAs, who just don't happen to score as well as other people.
"And our experience has been, as long as they do the work that is required, they have the grit, then their success rates are just as solid as students with higher scores," she said.
Arkansas State University at Jonesboro also reported a jump in students in the fall. Its preliminary headcount showed 14,109 students, up 2.6% from the previous year.
"We grew in almost every area that was recruited to campus: First-time students, online students, graduate students, international students were distinctly up," said Bill Smith, chief communications officer at A-State. Arkansas State University's Campus Querétaro serves about 1,000 students northeast of Mexico City.
Recruiting Outside Arkansas
To attract more college students in Arkansas, schools are looking outside the state's borders.
The University of Arkansas at Little Rock is hiring a recruiter who will live in Texas to recruit from that state.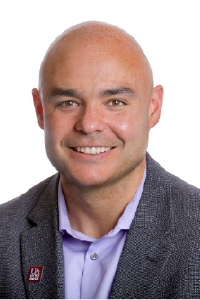 Kindle Holderby
"When you look at the population growth across the country, Texas is one of the few states that's had growth and is going to continue to have growth," said Kindle Holderby, UA Little Rock's assistant vice chancellor of enrollment management.
In addition, the Dallas-Fort Worth metro area, which has a population of about 6.5 million, is within driving distance of Little Rock.
UA Little Rock's recruiters were going to Texas several times a year, but "if we have someone in the area, they're more quickly to get over there, be seen several times a year and create some of those pipelines for us," Holderby said.
UA Little Rock reported 8,108 students in the fall, a drop of 2.3% from the previous year. But there were some highlights. The university reported a 29% increase in freshmen this year, and transfer students were up 7.6%, he said. UA Little Rock has 10 recruiters who primarily focus on Arkansas.
"Once we continue to bring in similar-size classes year over year, then that overall number is going to not only get to break-even, but it's going to start going up and the entire population at the university is going to go up," Holderby said.
The University of Arkansas at Fayetteville has three recruiters who live in Texas and one who lives in Louisiana. It also has recruiters who cover Kansas, Missouri and Tennessee.
To help students once they have enrolled, the University of Arkansas at Fayetteville opened in April the Cordia Harrington Center for Excellence, a 70,000-SF hub for academic, financial and social support for students.
McCray said the center helps with recruitment and retention.
At A-State, the school is focused on increasing enrollment in every category, from freshmen to online students, said Thilla Sivakumaran, an Arkansas State University vice chancellor and director of its Division of Enrollment Management & Global Engagement.
To increase the number of freshmen, the university leans on recruiters to build relationships with high school counselors and students to spotlight the value of coming to Jonesboro's flagship campus.
He said he wants to bring potential students to campus for a tour and to meet the faculty and other students.
A-State also offers student support once they arrive on campus. "One of the things that we found, especially post-COVID, is students have come back … with a lot of needs," said A-State's Smith. "And we have really worked hard to retool some of our support systems."
It spent $700,000 to renovate what was called the Wilson Advising Center, now the Wilson Counseling Center, which will open at the start of the spring semester.
The university also spends about $1 million annually on advising, retention and academic assistance for its students.
"The strategy we're taking from now until 2025, when the cliff is going to hit, is that we want to expand our recruiting area, not just just in Arkansas," Sivakumaran said. "We've added Memphis, Mississippi, Missouri, Texas.
"Because we think we have a great proposition for students who are, especially first-gen students, looking for a place to call home and have a bright future," Sivakumaran said.