It's well established that Arkansas has more than its fair share of banking talent. And that talent's been on display throughout the year.
The most recent exhibition: Simmons First National Corp.'s Nov. 19 announcement that it would acquire Spirit of Texas Bancshares Inc. of Conroe, Texas, and its wholly owned subsidiary, Spirit of Texas Bank SSB, in a cash and stock deal valued at $581 million.
Chairman and CEO George Makris Jr. says the deal will strengthen Simmons' presence in Texas, establishing "a platform for growth" in its fastest-growing cities. Publicly traded Simmons entered Texas through two major purchases in 2017: Southwest Bancorp. of Stillwater, Oklahoma, valued at $531.59 million; and First Texas BHC Inc. of Fort Worth, valued at $441.96 million.
Those deals put Simmons in north-central Texas; the Spirit purchase pushes it farther south. Spirit operates 37 locations in the "Texas Triangle": the Dallas-Fort Worth, Houston, San Antonio and Austin metropolitan areas. It has more locations in the Bryan-College Station, Corpus Christi and Tyler MSAs.
But before the Texas swing, Simmons was on center stage in the Volunteer State. In June, it unveiled two Tennessee acquisitions simultaneously: Landmark Community Bank of Collierville and Triumph Bancshares Inc., the parent company of Triumph Bank of Memphis, for a combined $277.9 million. As in Texas, those deals, completed in October, complemented existing geographic footprints and set the stage for future growth in key cities. In Tennessee, that's Memphis and Nashville.
Simmons' big buys in Tennessee and Texas are the latest in a series that began in 2010, the post-financial crisis era of the FDIC-assisted bank deal. Simmons snapped up two banks in FDIC deals that year, establishing beacheads in Missouri and Kansas, and by 2014 had swallowed Delta Trust & Bank and the ailing Metropolitan National Bank, both of Little Rock. The latter put Simmons' name on the tallest building in Arkansas.
As it turned out, Simmons was just getting started. And at the company's annual meeting in 2016, Makris, a little more than two years after succeeding Tommy May as CEO, made his intentions known: Simmons was setting its sights on expansion in a number of states, including Oklahoma and Texas.
In 2016, Simmons ranked No. 4 on Arkansas Business' list of the state's largest banks, with $8.4 billion in assets. Five years later, Simmons predicts it will have assets of $28.2 billion once the Spirit deal is done, pushing it past Arvest Bank of Fayetteville as Arkansas' biggest bank.
That's a respectable run for a bank that likely has more up its sleeve.
---
In any other year, Simmons' Texas acquisition would be the biggest by an Arkansas-chartered bank. But according to American Banker, bank M&A activity is on the rise, on track this year to surpass 2019's high-water mark of $54.8 billion. And where two or three big deals are gathered together, there is Johnny Allison in the midst of them.
The chairman and CEO of publicly traded Home BancShares Inc. of Conway uncorked the year's biggest Arkansas bank acquisition in September: the $919 million all-stock deal to acquire Happy Bancshares Inc. of Happy, Texas.
The move scoops up more than $6 billion in assets and might be the largest single transaction ever by an Arkansas banking company. Like Simmons' Spirit deal, it puts Home BancShares in high-growth Texas markets — Dallas, Austin, San Antonio — but by way of the Panhandle, where Happy is headquartered.
Once the deal is final, Home BancShares' assets will rise by more than a third from $17.6 billion to beyond $23 billion, the fourth-largest Arkansas-chartered bank by assets. As 2021 closes, Arvest Bank of Fayetteville has about $26.5 billion and Bank OZK of Little Rock has about $26.1 billion.
---
Like the Arkansas/Texas football "rivalry," the banking interest between the two states is one-sided, probably because Texas banks have plenty of growth potential at home. Only four Texas banks reported Arkansas deposits as of June 30. One is First National Bank Texas of Killeen, which does business inside Walmart stores as First Convenience Bank. The others are Texarkana-area banks with a few branches in southwest Arkansas.
In total, they have 0.3% of Arkansas deposits, some $260.4 million. Simmons' new Texas bank, Spirit, has $2.7 billion in deposits. Home BancShares' Happy Bancshares has $5.3 billion.
---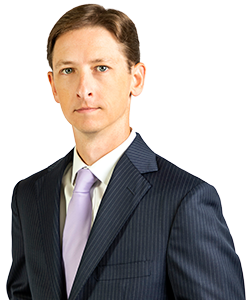 Lance Turner is the editor of Arkansas Business.