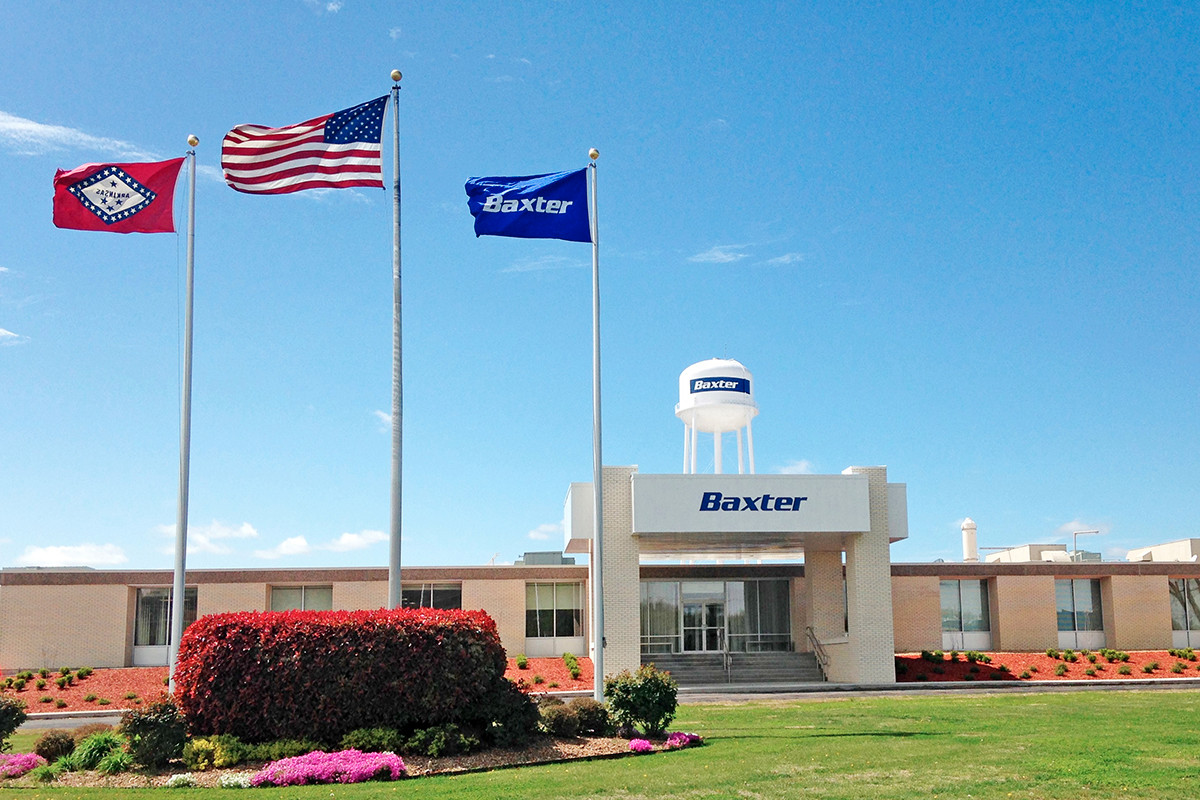 Gary Beck doesn't know for certain if his multiple myeloma is linked to his neighbor, a Baxter International plant just blocks away in Mountain Home.
"I don't have the educational background to put any judgment on that," the 67-year-old former postal carrier says.
But a gas used to sterilize medical devices at the plant, ethylene oxide, is known to cause cancer. And its use is now under scrutiny by attorneys general in Illinois and Georgia, where four facilities have been shut down, some permanently, over releases of the gas.
The federal Environmental Protection Agency reclassified ethylene oxide from a probable cancer-causing agent to a known carcinogen in December 2016, citing an increased risk of cancers of the white blood cells and breast cancer in workers.
The EPA ruling is a problem for companies using the gas in sterilization. Some 20 billion medical devices sold domestically are sterilized with ethylene oxide, and the Food & Drug Administration fears that plant closings could lead to a shortage of sterile equipment.
Potential Legal Action
Illinois residents near plants that use ethylene oxide have sued the companies, claiming their cancers or other ailments were caused by the plants. Similar suits could be filed here.
Beck, the former postal carrier, is considering joining a potential class action against the Mountain Home plant, which operates as Baxter Healthcare Corp. He has contacted the Chicago law firm Edelson PC, which is representing clients in Illinois ethylene oxide cases.
As of last week, the firm hadn't sued Baxter, but it was seeking potential plaintiffs.
Edelson said on its website that "toxic" ethylene oxide has been found in Mountain Home, and that when Baxter Healthcare uses ethylene oxide, "some of the gas is released into the air and the surrounding communities."
In 2017, the Baxter plant emitted 5,013 pounds of ethylene oxide, the 15th largest release among 107 sterilization facilities in the country, according to the EPA. In 2018, the Baxter plant emitted 4,911 pounds.
"We believe our use of ethylene oxide is safe, and it is in accordance with the state and federal regulations that have been set for ethylene oxide," said Lauren Russ, a Baxter spokeswoman who said the company is upgrading its technology to reduce emissions. The goal is to complete the work this year, she said, adding that the company doesn't have a price tag yet for the renovations. It will be a "significant investment," Russ said.
The company stopped sterilizing to investigate after a systems test last Tuesday showed releases exceeding "the daily emission limit that is indicated in our air permit," Russ said. The manufacturing of medical devices continues, she said, offering no timetable for when the sterilization will resume.
"We hold ourselves to a pretty high standard for environmental stewardship," Russ said.
The state Department of Energy & Environment said in an email to Arkansas Business that the total health risks from the gas in Baxter County were projected to be below the 100-in-a-million threshold the EPA recommended for triggering further action by states.
Beck, though, was shocked by his diagnosis. An endurance athlete for four decades, he was examined last spring, after performing badly in a bike race, he said. Doctors found he had multiple myeloma.
"I'm about the last person you would think of to come down with this because I try to maintain myself in a very meticulous manner," said Beck, a teetotaler and nonsmoker.

States Take Action
The EPA is reviewing rules for plants using the gas, and it expects to issue a proposal for public review in the spring for revised emissions standards.
Meanwhile, some states have taken action. A year ago, the Illinois Environmental Protection Agency ordered a Sterigenics U.S. facility in Willowbrook closed "due to public health hazards from ethylene oxide emissions."
Sterigenics said in October it wasn't going to reopen the facility, alleging "inaccurate and unfounded claims" about its operations.
Illinois, behind state Attorney General Kwame Raoul, has continued to push the EPA for stronger standards for ethylene oxide. He and 14 other attorneys general made their case in an Oct. 10 letter to the EPA.
It said the use of ethylene oxide, particularly in sterilization, "must be reduced."
The attorneys general also criticized the EPA for slow action.
Arkansas Attorney General Leslie Rutledge did not sign the letter. "Since the comment period for the rulemaking is ongoing, the office is reviewing the proposal and working with other state agencies to determine if there are any significant risks to businesses and Arkansans," Rutledge spokeswoman Amanda Priest said in an email to Arkansas Business. "If necessary, the office will take appropriate action once the review is completed."
Baxter's Mountain Home facility opened in 1964 and now has about 1,000 employees.
Mountain Home Mayor Hillrey Adams said residents haven't complained to him about the plant, a large employer in the city of about 12,500.
Baxter's Russ said government rules make the gas crucial in sterilizing devices made at the plant. "We use ethylene oxide to sterilize the device to the level that has been set by the FDA," she said.
The size, shape and complexity of devices like heart valves make ethylene oxide is "the only effective method for sterilization recognized by the FDA," said a Feb. 10 letter to the EPA from the Advanced Medical Technology Association, representing device manufacturers.
How Sterilization Works
Medical devices would be ineffective or unsafe if sterilized by radiation, moist heat, dry heat or other methods, it said.
Ethylene oxide is most often an ingredient in making products like household cleaners and personal care items. "But … the real issue is typically from the sterilization plants," said Richard Peltier, an associate professor of environmental health sciences at the University of Massachusetts Amherst.
Sterilization plants put medical devices in a chamber and flood it with ethylene oxide, killing all bacteria and fungi, Peltier said. The procedure works because the gas penetrates through packaging to reach the devices.
After products are gassed, they are moved to an aeration room, which clears the equipment and packaging of gas residue. "And as they sit in this aeration room, the ethylene oxide evaporates out and then it's vented" outside, he said.
Baxter's air permit from the state Department of Environmental Quality pledges that 95% of the ethylene oxide is removed from the sterilization room by scrubbers. Russ said the figure is above 95%. The gas that's not captured is released into the air, Russ said. Between 2005 and 2014, the plant reported less than 1,000 pounds of gas emitted per year. In 2015, the amount jumped to 4,876 pounds. Russ said the company is looking into what caused the jump.
The Advanced Medical Technology Association said in its Feb. 10 letter to the EPA that it is open to sterilization methods designed to match ethylene oxide's efficiency. "But it must be recognized that this is a long-term process," the association's Ruey Dempsey, vice president of technology and regulatory affairs, said in the letter.
"Until there is a safe and effective replacement for [ethylene oxide], we will continue to pursue our goal to reduce the amount of [ethylene oxide] used and minimize emissions."
Peltier doesn't expect more sterilization plants to close. Instead, he thinks the companies will retrofit their plants to capture more ethylene oxide.
Some of the plants have been sterilizing products for 50 years, he said. "And at the same time, … they've been emitting ethylene oxide for 50 years. So this is not a new problem. It's just a newly understood problem."