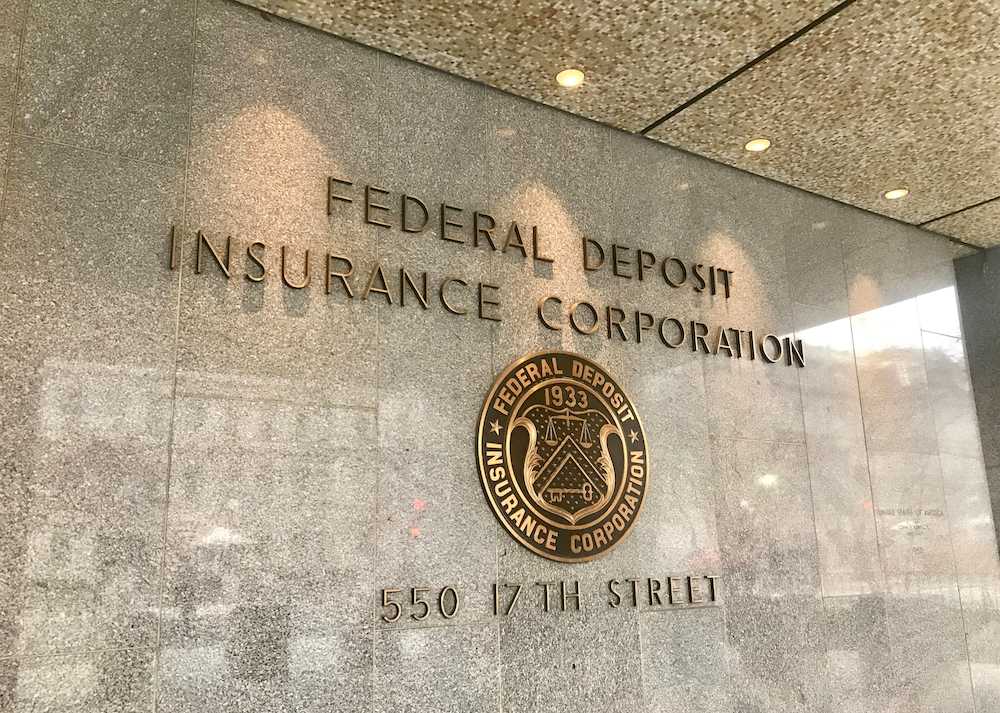 Arkansas bank deposits exceeded $90 billion on June 30, an increase of 9.6% in 12 months and almost identical to the national trend line, according to a new report from the Federal Deposit Insurance Corp.
It is a second year of strong deposit growth attributed to cash stimulus flowing from the federal government during the pandemic that started in the spring of 2020.
Arvest Bank of Fayetteville extended its position as the state's deposit leader with a 10.7% increase in deposits. Its $13.3 billion represents 14.71% of all bank deposits in Arkansas.
Bank of America of Charlotte, North Carolina, reported an increase in Arkansas deposits of almost 26% and took the No. 2 spot away from Bank OZK of Little Rock, which reported a 14.3% decrease in in-state deposits.
In a statement, Bank OZK attributed the decline in Arkansas deposits to a reduction in brokered and wholesale deposits, which are reported as deposits at the main headquarters branch in Little Rock. For the 12 months ending June 30, the multi-state bank's total deposits were essentially flat at $20.7 billion. Of that, $7.4 billion were booked in Arkansas, and consumer and commercial deposits in Arkansas increased by about $300 million.
The FDIC released its annual summary of deposits in September. The summary is an accounting taken at midyear by the government agency that insures bank deposits. It is not a holistic report card on the health of a bank or of the banking industry, but it is the only official report that provides Arkansas-specific data for banks that operate in multiple states.
A total of 113 different banks were operating at least one office in Arkansas as of June 30, the same number as in mid-2020, although a few of the names changed.
Of the total, 84 were Arkansas charters, down two from a year earlier.
Bank of Gravette was merged on May 1 into its sister charter, Legacy National Bank of Springdale, and Arkansas County Bank of DeWitt was acquired by Southern Bancorp Bank of Arkadelphia on May 15.
Their places were taken by newcomers from Missouri:
► Century Bank of the Ozarks, with $240 million in assets as of June 30, opened a branch in Mountain Home, less than 30 miles from its home office in Gainesville, just in time for the summary of deposits. It has since opened a loan production office in Fayetteville.
► Sterling Bank, with assets of $1.39 billion and headquartered in Poplar Bluff in southeast Missouri, entered northwest Arkansas by opening a branch in Fayetteville last October.
The number of bank branches in the state fell from 1,330 in mid-2020 to 1,299 a year later. That decline was driven primarily by Arvest reducing its network from 121 to 108 and Regions Bank of Birmingham, Alabama, closing 12 of the 73 branches it had in Arkansas as of June 30, 2020.
---
The 10 Largest Banks in Arkansas
(Ranked by Arkansas deposits as of June 30)
| | | | | | | |
| --- | --- | --- | --- | --- | --- | --- |
| | | No. of Branches | Deposits | Deposit Change | Market Share | Market Share Change |
| 1 | Arvest Bank, Fayetteville | 108 | $13.3 bil. | 10.72% | 14.71% | 1.10% |
| 2 | Bank of America, Charlotte, N.C. | 19 | $7.9 bil. | 26.95% | 8.72% | 15.80% |
| 3 | Bank OZK, Little Rock | 78 | $7.4 bil. | -14.53% | 8.20% | -21.98% |
| 4 | Simmons Bank, Pine Bluff | 72 | $6.8 bil. | 14.67% | 7.53% | 4.58% |
| 5 | First Security Bank, Searcy | 81 | $6.1 bil. | 19.61% | 6.68% | 9.15% |
| 6 | Centennial Bank, Conway | 80 | $5.4 bil. | 0.99% | 5.91% | -7.94% |
| 7 | Regions Bank, Birmingham, Ala. | 61 | $4.6 bil. | 8.88% | 5.07% | -0.78% |
| 8 | Bancorpsouth Bank, Tupelo, Miss. | 42 | $2.0 bil. | 7.57% | 2.20% | -1.79% |
| 9 | First National Bank, Paragould | 20 | $1.6 bil. | 5.55% | 1.72% | -3.91% |
| 10 | First National Bank of Fort Smith | 18 | $1.5 bil. | 12.53% | 1.61% | 2.55% |
()
Source: Federal Deposit Insurance Corp. summaries of deposit for June 30, 2021, and June 30, 2020
---
Growth in Arkansas Bank Deposit Market
(Deposits and branches as of June 30)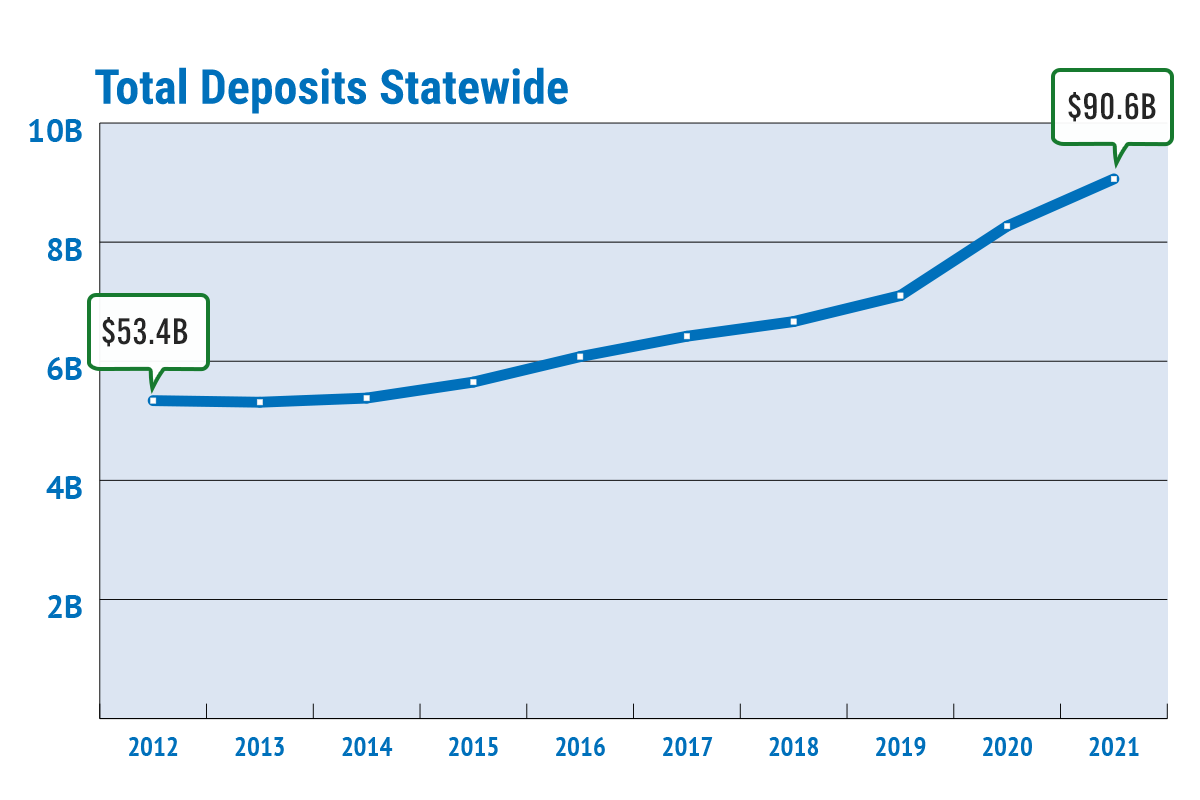 | | | |
| --- | --- | --- |
| | Total Deposits Statewide* | Annual % Change |
| 2021 | $90,611,748 | 9.58% |
| 2020 | $82,691,706 | 16.43% |
| 2019 | $71,022,802 | 6.54% |
| 2018 | $66,661,461 | 3.84% |
| 2017 | $64,197,546 | 5.63% |
| 2016 | $60,773,063 | 7.57% |
| 2015 | $56,497,725 | 4.99% |
| 2014 | $53,811,807 | 1.31% |
| 2013 | $53,116,647 | -0.50% |
| 2012 | $53,384,259 | 2.68% |
| | Total Branches Statewide | Annual Change |
| 2021 | 1,299 | -31 |
| 2020 | 1,330 | -2 |
| 2019 | 1,332 | -12 |
| 2018 | 1,344 | -1 |
| 2017 | 1,345 | -9 |
| 2016 | 1,354 | -11 |
| 2015 | 1,365 | -23 |
| 2014 | 1,388 | -54 |
| 2013 | 1,442 | -5 |
| 2012 | 1,447 | -37 |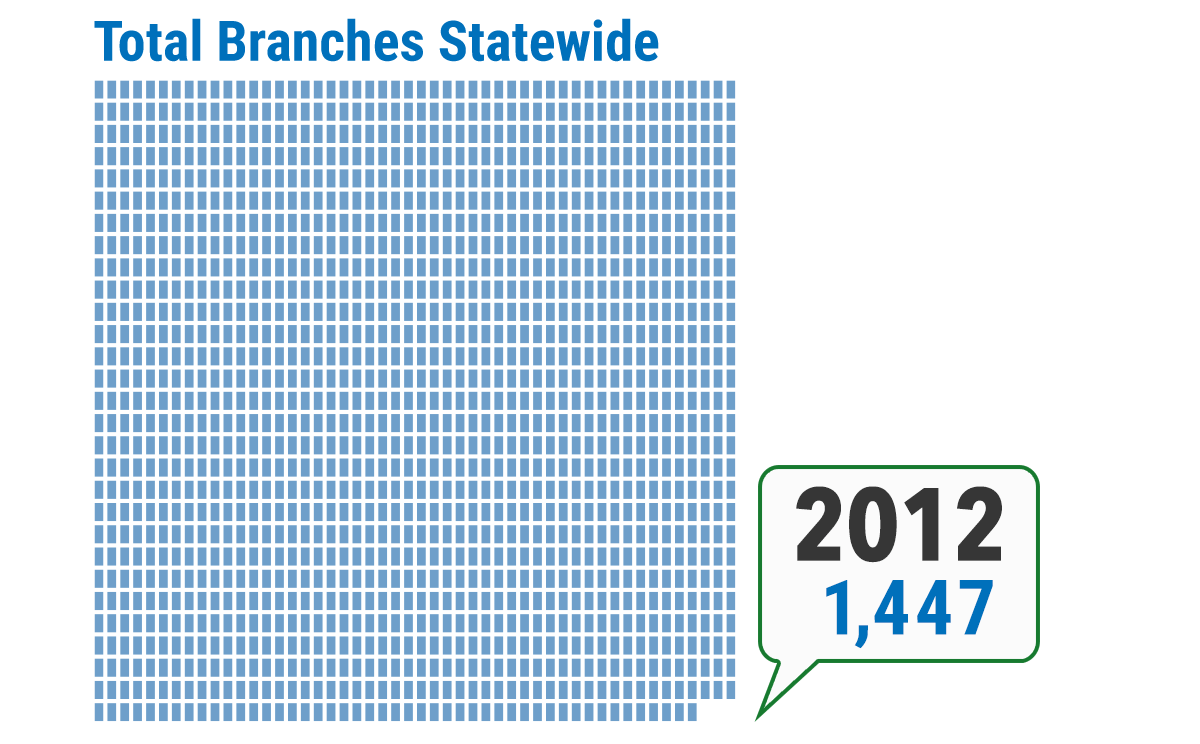 *In thousands.
Source: Federal Deposit Insurance Corp. annual summaries of deposits