Since the earliest beginnings of UA Little Rock's Department of Construction Management and Civil and Construction Engineering, our team has been reminded again and again of the importance of working closely with the industry in public-private partnerships.
From the Arkansas Contractors Licensing Board startup grants in the early '90s that planted the seed of our degrees, to more recent intern programs and mentoring partnerships that have helped our students achieve a 100% placement rate upon graduation, the business community in central Arkansas has long been an advocate for UA Little Rock's vision of a better-trained, better-prepared workforce.
The latest way local decision makers have supported Arkansas workforce development: donating materials, expertise and funding to create a series of specific, on-campus construction labs and educational spaces at UA Little Rock. These unique spaces help our students get hands-on and in-depth with the materials, techniques and concepts they'll encounter in their careers.
By giving students opportunities to gain real-world training without leaving campus, UA Little Rock's industry-sponsored labs are helping the university produce graduates whose knowledge base goes beyond theory, to encompass the most in-demand skills, the latest materials and most up-to-date technology. For Arkansas' employers and the students who depend on UA Little Rock to get them ready for a career, it's a huge win-win.
A chain of labs, a link to tomorrow's workforce
One of UA Little Rock's earliest and most important industry-sponsored educational spaces is the Clark Contractors Project Management Lab. Opened in September 2021 with support and donations from Clark Contractors, Taggart Architects and other industry partners, the Clark Project Management Lab provides students with a state-of-the-art space dedicated to teaching estimating, construction scheduling, project administration and other topics that are crucial to careers in construction management.
Among the Construction Management and Civil and Construction Engineering Department's largest educational spaces, the Clark Project Management Lab gets students out of their seats and working collaboratively, learning job-applicable skills through problem-solving and cooperation that can translate directly to the worksite. Renovations included removing the room's tiered seating to provide more room for projects, a new ceiling, high-visibility LED lighting and installing a photo wall.
In addition to renovating the lab, Clark Contractors — whose leaders note that over 40% of their salaried employees are UA Little Rock graduates — provided a $50,000 donation to maintain the lab for five years.
Another great example of how these labs are a game-changer for UA Little Rock students and local industry is the Nabholz Construction High Bay Lab. Launched in November 2022 on the first floor of the Engineering, Technology and Applied Science Building, the decades-old space went high tech thanks to the generous support of Nabholz Construction. Nabholz donated materials and labor to the project, as well as a $30,000 donation that will help fund the lab for the next five years.
The high-ceilinged space provides ample room for students to learn proper techniques and safety while assembling and climbing scaffolding, building large-scale concrete forms, erecting steel and more. The lab is also utilized for student projects, demonstrations and classes, as well as important team-building events like the annual construction shelter competition, Steel Bridge competition, and concrete canoe competition.
Speaking of innovative uses for concrete, the proper formulation and pouring of the material has been one of the most basic elements of construction for decades. Thanks to UA Little Rock's Darragh Company Concrete Lab, students have a dedicated space to learn about working with concrete from chemistry to final cure. Opened in February 2023 with financial support from the Darragh Company and the Darragh Family Foundation, the Darragh Company Concrete Lab gives students the opportunity to experiment with and learn about concrete from both UA Little Rock's teaching staff and seasoned industry experts.
In the lab, students learn about concrete formwork, steel reinforcement, finishing and more, breaking apart finished pieces to see firsthand the internal differences between concrete that's ready for a century of use and a pour that's destined to prematurely fail. Students at UA Little Rock are utilizing the Darragh Company Concrete Lab to take this literally foundational construction material to the next level.
These spaces aren't just about constructing the buildings of tomorrow. They're also about building the leaders of tomorrow. That's why one of the most valuable industry-sponsored spaces is the Bernhard Student Club Headquarters.
Renovated and supported through a donation from Bernhard, one of the largest privately-owned electrical, mechanical and engineering, mechanical contractors in the U.S., the flexible gathering space gives STEM-centered clubs at UA Little Rock room to work on projects, plan events, prepare for competitions and network with colleagues and business leaders. In addition to the opportunities it provides for students, we are proud of the space because the project was almost entirely conceived, designed and led by undergraduate students in the Department of Construction Management and Civil and Construction Engineering.
During the fall 2020 semester, students Magen Schlesier, Diana Vasquez and Megan Rollins developed a plan for the space during a course on community service, designing the room, formulating a budget and even presenting the idea to Bernhard leadership. Opened in March 2023, it's a great example of how these spaces can not only contribute to the education of students after they open, but also during the planning stages as well.
***
In a fast-changing world, our state economy needs cutting-edge construction and engineering education to support its workforce stability. That's why these labs are so important.
By welcoming public-private partnerships and giving the business community real input on courses, curriculum and instructional spaces, UA Little Rock is helping graduates get ready to go to work the minute they trade their mortarboard for a hardhat.
That's good for industry, good for Arkansas, and great for students.
---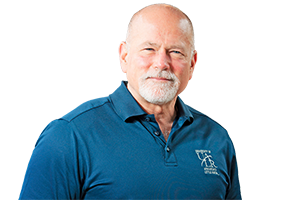 Hank Bray has served as chair of the Department of Construction Management & Civil & Construction Engineering at UA Little Rock since 2018. He holds a doctorate in engineering from Louisiana Tech University and has taught construction management and civil engineering at UA Little Rock since 2014. For more information, visit UA Little Rock's website.