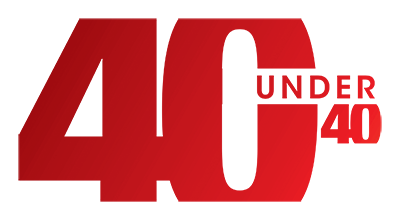 See more of Arkansas Business' list of rising stars at
Presenting the 40 Under 40 Class of 2019
.
Mandy Davis, 37
Director
Jericho Way, Little Rock
Mandy Davis says she's not concerned with "process"; she's concerned with outputs and outcomes.
"Just the sheer amount of crisis services we provide is astounding," she said of Jericho Way, which runs a day resource center for homeless people in Little Rock and North Little Rock. In 2018, for example, the nonprofit served almost 50,000 meals and found housing for 62 people, a more than 80% success rate.
Davis is also proud of hiring the best people and fighting to see that their pay and benefits are fair, "so we have very little turnover." She added, "They fight really hard for the people that we serve."
And she's proud of the number of lives that have been changed by Jericho Way and the programs created to meet the needs of the people it serves, including an on-site clothing closet and medical clinic and an art program that sells the art created by the nonprofit's clients.
As for Davis' mentors, they're the people Jericho Way serves. "They tell me what's best. They tell me what the next program should be," she said. "They guide my conscience."