Completion of a new $14.6 million interchange is about five weeks away from providing Maumelle Boulevard motorists with a long-awaited alternative interstate access.
In addition to relieving traffic congestion, the improved connectivity is opening up development opportunities in the White Oak Crossing corridor.
Plans for residential projects are expected to yield the first crop of new subdivisions in the coming months with an eventual harvest of rooftops. Interest in commercial projects is starting to build as well, with scouts checking potential locations for convenience stores and hotels, along with a charter school in the potential mix.
The interchange is the culmination of years of work to build the supporting road network that included bridging White Oak Bayou as part of a $5 million improvement project funded by Maumelle taxpayers.
Expanded water and sewer capabilities are part of the upgraded infrastructure unlocking development possibilities for dormant land and setting the stage for a new round of growth for the city. The interchange is expected to lead to the annexation of more than 300 acres on the eastern side of Interstate 40 in the near future and extend Maumelle's reach to more unincorporated property.
"So much has occurred over the last nine years to make this happen," said Eric Holloway, owner of Holloway Engineering. "It's been an interesting journey.
"After years and years of promises, we decided to go for it on the sales tax referendum. I think it will be good for the city. We're pretty excited about what the future holds out there."
The Maumelle businessman, a leading advocate of the municipal improvements, also helped rally local funding support for the interchange. A mere 19-vote majority of the Maumelle electorate agreed to shoulder 100% of the construction costs for the interchange through a bond issue.
The funding is backed by a 0.5% temporary sales tax decided by a 1,340-1,321 vote in a special election on March 13, 2018.
"It seems that everyone wants it, but the ones who don't seem to turn out more to vote," said Dr. David Haas, who was surprised by how close the vote was. "Thank God it went through. It will even help those people who voted against it."
Haas has developed Nature Trail Estates, a gated 23-lot residential project bordered by 25 acres of woodlands and wetlands. Nearby, another upscale residential project along White Oak Crossing is poised to start developing lots on 40 acres. The first of 130 lots planned for Steve Im's gated neighborhood, The Im at White Oak Crossing, are in the pipeline.
John Wright, who has had a hand in building more than 800 houses and developing 1,600 lots in Maumelle, said his tally of work will pale in comparison to the coming wave of activity.
"That's probably going to be a drop in the bucket to what's on the drawing board," Wright said.
Lots of Land
James Freeman, former chief financial officer at Dillard's, is associated with the biggest block of undeveloped land around the interchange, about 789 acres split by Interstate 40.
Ownership of the property is divided among three limited liability companies led by Freeman: Interchange, 681 acres; Broken Bow, about 87 acres; and Newton Ridge, nearly 21 acres. Freeman couldn't be reached for comment.
His 27-year run with Dillard's prompted CFO magazine to dub him the unofficial longest-serving CFO of a Fortune 500 company when he retired in 2015.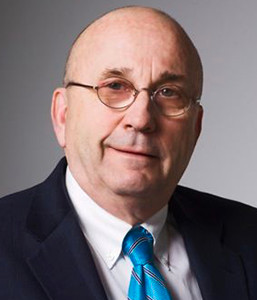 James Freeman
Freeman's connection with the interchange property grew into a lead investment position over the years and predates his joining Dillard's as CFO in 1988.
Earlier this year, Freeman surfaced as an investor in undeveloped residential land in west Little Rock. More than 190 acres of the Woodlands Edge project was acquired in two transactions totaling about $2 million through two limited liability companies.
Nearly 12 years ago, Freeman made an unsuccessful move to generate development activity on some of his groups' property along White Oak Bayou. He orchestrated the donation of 87 acres in December 2006 to the Pulaski County Special School District, with strings attached.
If construction of a high school wasn't started by Jan. 1, 2011, and completed by July 1, 2013, the school district was required to transfer ownership of the property to the Southern Arkansas University Foundation.
The fundraising arm of Freeman's alma mater entered the ownership picture in June 2011 after the school development failed to materialize. Broken Bow LLC, controlled by Freeman, repurchased the land from the SAU Foundation for $135,000 a month later.
"He's excited about the future and where things stand," Holloway said of Freeman in regard to the interchange and its impact.
Setting the Corners
The Interchange LLC group is engaged in a financial dispute with the Arkansas Highway Commission over nearly 10.9 acres. The state took the land on the east side of Interstate 40 in July through eminent domain as part of the new Maumelle interchange project.
The commission deposited $239,175 in the court registry, reflecting what the state believes the property is worth. Interchange investors disagree with that valuation of 50 cents per SF.
Neither side has filed supporting documents for its position, which sets the stage for dueling appraisals in Pulaski County Circuit Court.
A possible component of a pending resolution is a like-sized parcel owned by the state on the west side of the interstate. The land is the remnant of a 22.6-acre site acquired for a rest stop in March 1972 for $28,000.
Built for $435,090 and opened in 1973, the project sat dormant for 26 years until it gave way to the interchange construction.
Over the years, the rest stop became a way station for anonymous sex and a nuisance property for the state to manage that led to its closure on Nov. 17, 1992. A legacy of the project is 25 picnic shelters donated to North Little Rock and moved to Burns Park.
About 11.8 acres of the former rest stop land is devoted to the interchange, and the future disposition of the remaining 10.8 acres is uncertain for now.
"At this time, we are not declaring this property as surplus," said Danny Straessle, public information officer for the Arkansas Department of Transportation. "That determination will not be made until construction is complete."
If the former rest stop property re-enters private ownership, Interchange LLC is expected to get first crack at reacquiring the land. That position is based on the limited liability company's status as successor to the original ownership group that sold the land to the state for the rest stop: Pine Manor Inc., led by James Becknell.
However, the state has priced its land at about $8.50 per SF or $370,000 per acre. That equates to more than $1.6 million for nearly 4.4 acres at the northwest corner and nearly $2.4 million for 6.4 acres at the southwest corner.
ArDOT's disparate valuation of its land relative to its 50 cents per SF appraisal of the Interchange LLC land taken created an immediate impasse in a potential property swap with Freeman's group.
There was zero financial haggling about the state's acquisition of 1.6 acres on the eastern side of I-40 needed for on-ramp construction. Two central Arkansas doctors, cardiologist James Thomas and his general practitioner wife, Smitha, donated the land in October 2018.
They own 52.7 acres on the edge of the northeast corner of the interchange assembled in two transactions totaling more than $1 million.
A 38.6-acre tract was purchased in October 2017 for $784,540, and 14 adjoining acres that remain after their land gift was bought in August 2015 for $290,000.
"Barring some un-foreseen thing," the interchange should open by Nov. 6, according to an executive at McGeorge Contracting Co., which is building the project.