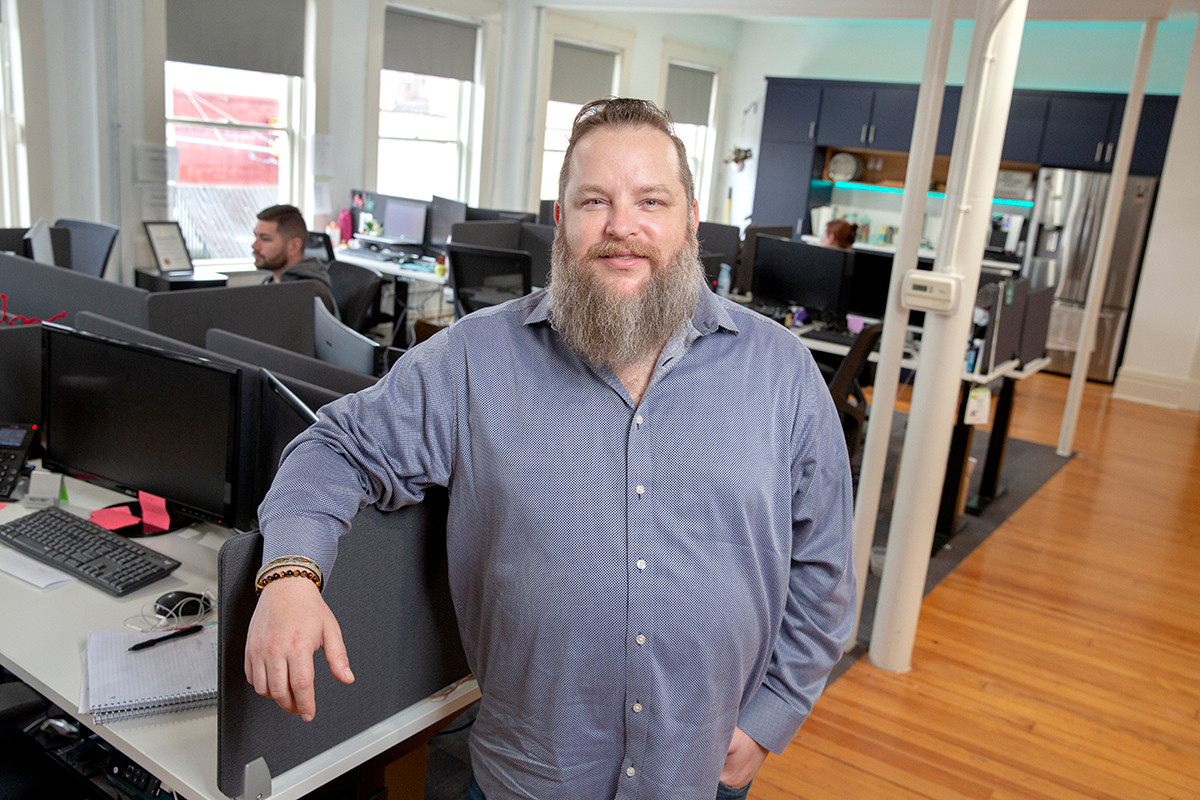 When Dan Roda introduces venture capitalists to his company, Abaca, he likes to tell a story: "How fintech for the cannabis industry started in Arkansas."
"It's fun to tell and retell," said Roda, CEO of Abaca, which now has 30-plus employees and gleaming wood-floor offices in the Argenta Arts District.
"All the ingredients were here, in fact, six or seven years ago," he said. "My co-founder, Brian Bauer, was running the fintech accelerator program at the Venture Center; I was a young attorney renting space there, along with other technology-oriented entrepreneurs."
Then Arkansans voted 53%-47% in 2016 to legalize medical marijuana, and Roda and Bauer found their lane. "There was a rush to get into the cannabis industry, and I was helping some people with compliance and site acquisition. But they were hearing from their bankers that marijuana's status as an illegal substance federally would put their accounts at risk," said Roda, 39.
"Most banks couldn't support the business accounts, but they were also threatening to sever anything connected if you got into medical marijuana: grandma's trust, the kids' college fund. It occurred to me that this was a huge disconnect of banking with an industry that is growing massively year over year."
Research discovered a couple of credit unions and banks in the West offering cannabis accounts, but little fintech interest. However, Roda saw "a regulatory pathway to compliance."
Compliance assistance has become a hallmark for Abaca, which now operates in a dozen states. Abaca announced in February that it had conducted transactions of more than $2 billion since its inception in 2017, with more than $1 billion of that coming since April 2021.
The recent gusher reflects Abaca's prominence among "neobanks," relatively new digital helpers expected to command a $600 billion segment of the banking market by 2028, up from about $45 billion last year. Like other neobanks, Abaca partners with chartered banks, putting digital accounts at customers' fingertips. (See What's Neo? A Digital Banking Trend.)
"Abaca is one of the new leaders among financial technology companies that fall under the buzzword of neobank," Roda said. "The tech companies work in partnership with conventional banks, kind of behind the scenes, to deliver services digitally. These are popping up more and more, especially since the pandemic facilitated digital adoption of banking technology across the board."
The best-known example is Chime, which Roda described as a neobank for millennials "who simply don't want to go into a conventional bank branch." It has about 13 million users. Other national brands include Brex, Rho and Aspiration.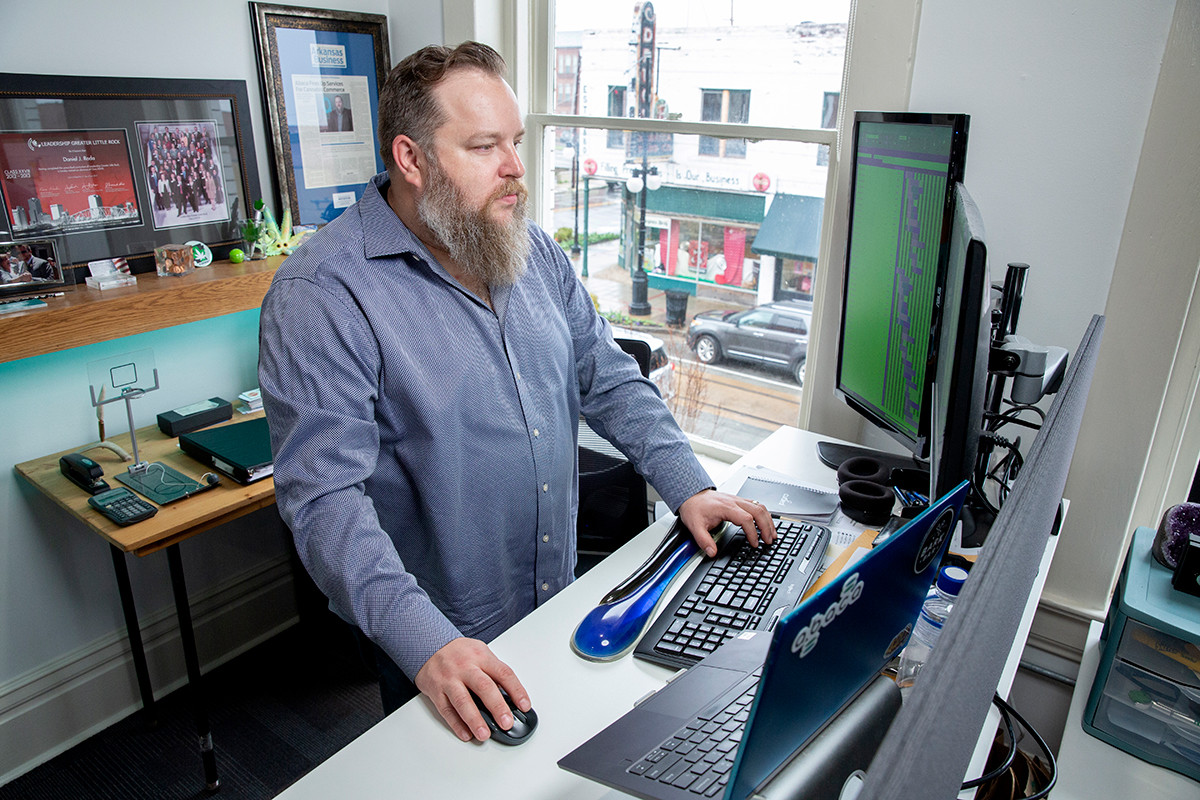 Regulatory Burdens
Abaca specializes in keeping cannabis companies in compliance with myriad state rules and keeping banks comfortable with marijuana accounts. The company handles banking for 90% of cannabis companies in Arkansas, Roda said, and no other neobanks serve the Arkansas medical marijuana industry.
"The added complexity is compliance," Roda said. "There's nothing illegal under federal law about offering technology to somebody who wants to avoid a bank branch. But cannabis is still illegal federally, and there's an incredible regulatory burden to prove to financial institutions that the cannabis dollars come from legal sales."


Consistent Growth
The company does business in Arkansas, Louisiana, Mississippi, Missouri, Ohio, Illinois, Michigan, North Dakota, South Dakota, Colorado and Montana. "We've just expanded into California with a new partner, a great community bank," Roda said. Because the stigma of marijuana dealing hasn't receded entirely, Abaca keeps the names of its banking partners close to the vest.
The company's 30-plus employees often work remotely, a few from homes in Atlanta and Colorado. A branch office in Chicago serves two. "A lot of our largest clients have a corporate presence in Chicago, so it's a logical expansion."
Most employees who prefer office work are at Abaca's new offices in North Little Rock, where Roda's stand-up desk overlooks Argenta Drug Co. on Main.
"The pandemic has opened our horizons to the fact that certain positions can be remote," Roda said. "We can be flexible, but our heart is here in Arkansas."
Looking ahead, Roda said federal legalization and recreational cannabis sales in Arkansas appear likely, and both are more likely to spur business than wreck it. In either scenario, Abaca's compliance experience and established presence in the cannabis niche will distinguish it, Roda said.
"First of all, it's a matter of when, not if, since the majority of Americans absolutely support the legalization of cannabis now. But what flavor of legalization will we get? That is an unknown. So is the fate of things like the Safe Banking Act, which has now passed the House six times and has a chance of ending up on the president's desk this year. Some people may view that as a threat, but it's likely that any legalization act will take advantage of existing regulatory guidance, and around that we'd build a compliance program."
Cannabis banking will remain complex and labor-intensive. "The upshot of that is that the technology we've built is still important for banking," he said.
Major credit card networks still have strict requirements for processing cannabis transactions. "The compliance protocols that we've built for the banks to open checking accounts or take deposits for cannabis businesses today are likely to be the very same protocols that will be required after legalization paves the way for credit card processing," Roda said.
"So what some might think of as a threat to our business is actually a tremendous opportunity."