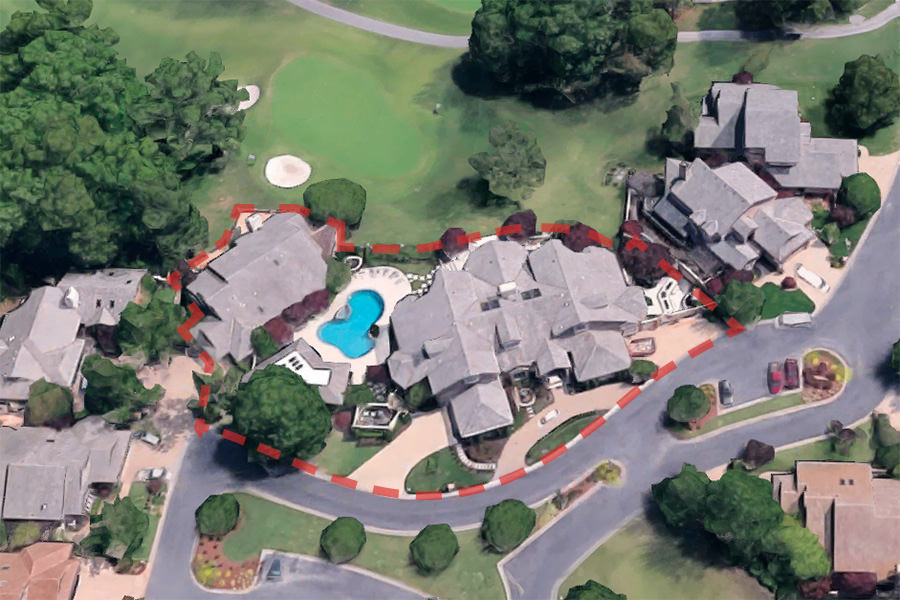 Brian Ferguson has moved one step closer to uncovering the whereabouts of $3 million he believes Bill Schwyhart hid from creditors six years ago.
Ferguson is trying to collect on more than $800,000 in judgments against Schwyhart, the once high-flying northwest Arkansas developer who left millions of dollars of debt and judgments in the wake of his post-2008 meltdown.
After chasing Schwyhart into bankruptcy court last year, Ferguson, a Rogers lawyer, pried open a secret 2013 settlement that revealed the $3 million shrouded in a web of limited liability companies.
Ferguson has emerged as chief nemesis among Schwyhart's creditors, relentlessly seeking to unravel what he alleges is an elaborate scheme by Schwyhart to hide assets and defraud creditors.
Schwyhart and his wife, Carolyn, have portrayed themselves as a couple of meager means living on Social Security augmented by generous family members. Ferguson isn't buying that story — nor Schwyhart's claim that he never saw a dime from the settlement.
Ferguson is convinced the money trail will ultimately lead back to Bill and Carolyn Schwyhart after the settlement money passed through a series of benevolent limited liability companies the Schwyharts profess to know little to nothing about.
Ferguson, through his CHP LLC, is seeking to lift the corporate veils that have hidden the sources of the couple's funds. His fraud allegations have drawn the interest of the U.S. trustee for the Department of Justice.
According to Ferguson's investigation, the Schwyharts received $605,000 between June 2014 and their July 2018 Chapter 7 bankruptcy, filed in Dallas. Until moving to Texas in March 2018, they lived expense-free in the grand Rogers home they owned for part of that four-year span.
CHP court filings indicate that nearly all of the $605,000 was spent to pay monthly credit card bills while the Schwyharts were caretakers of the property for an owner whose identity they claim to not know.
Ferguson believes the source of this $605,000 ultimately will trace back to the $3.1 million temporarily held in a client trust account set up in Texas by Fayetteville bankruptcy attorney Stanley Bond.
Bond couldn't remember for certain where the money went when questioned under oath by Ferguson earlier this year and wouldn't disclose the location of the trust account until threatened by a motion to compel.
Subpoenas issued by Ferguson unlocked the identity of a previously unknown entity among the limited liability companies that have concealed Schwyhart's business dealings: Roselawn Investors LLC.
Most of the $3.1 million that flowed from Bond's client trust account went to Roselawn.
A $3,015,000 cashier's check dated Dec. 2, 2013, to Roselawn was drawn on a client trust account in San Antonio that Bond opened at Bank of America.
According to information unearthed by a CHP subpoena, the transfer of money was portrayed as a loan to Roselawn from Recipio Investments Strategic Fund I LLC.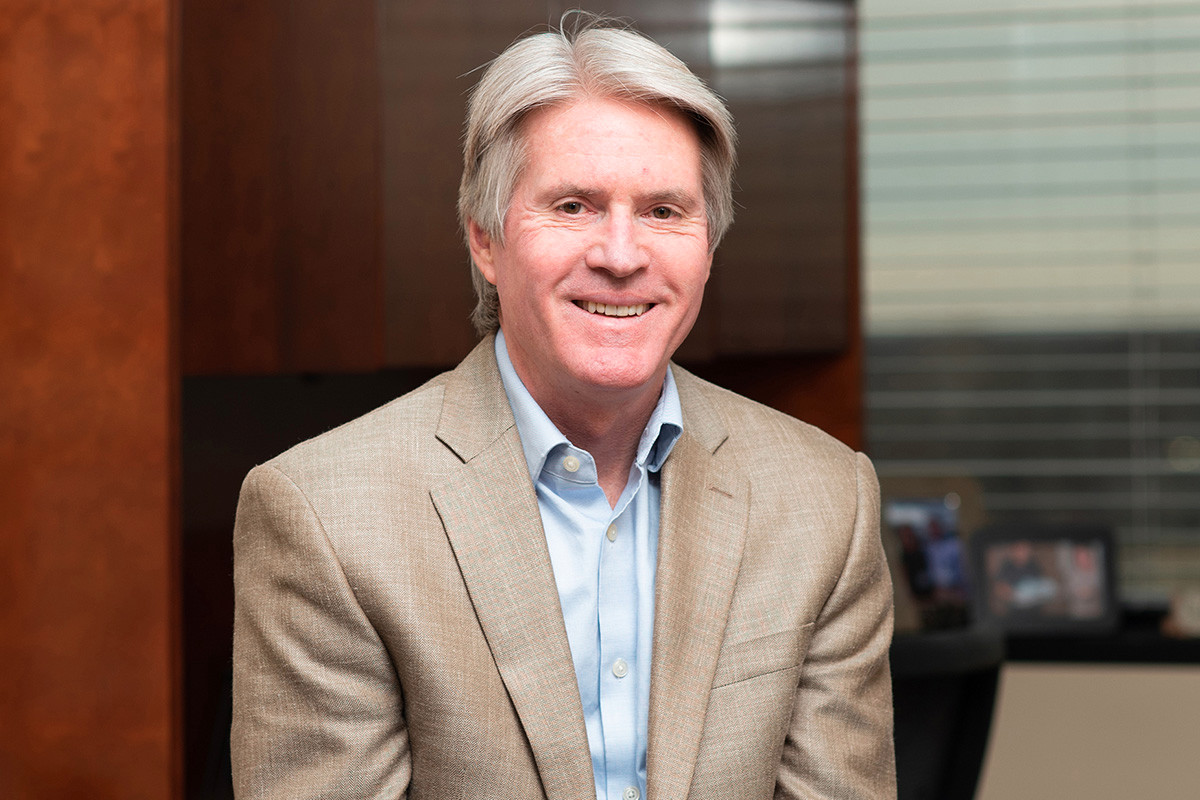 The sole owner of Roselawn Investors is Bill Schwyhart's son, Alex, who is trying to fend off Ferguson's subpoenas of Roselawn's business records and its bank records at East West Bank of Pasadena, California.
Alex Schwyhart was also the sole member of Recipio when it was established. Later, that changed to Harmic Davidkhanian, a classmate of Alex Schwyhart at the London School of Economics & Political Science.
Recipio is among a string of limited liability companies used to facilitate the distribution of assets from the 2013 settlement that included the Schwyharts' former mansion in Rogers.
The 8,333-SF residence in the Pinnacle Country Club development was the beneficiary of a second cashier's check drawn on Stanley Bond's client trust account. The $113,979.50 check, also dated Dec. 2, 2013, was paid to TWG Resources LLC, owned and/or controlled by Alex Schwyhart.

TWG Resources is also the source of the $605,000 that flowed to the Schwyharts during June 2014-July 2018. A monthly average of more than $12,000 was transferred from TWG to HMG Investments LLC, owned by Bill Schwyhart through a string of other limited liability companies.
In their bankruptcy filing, the Schwyharts listed a debt of $490,000 to HMG. Questioned by a Department of Justice lawyer and others, Schwyhart cited financial gifts from Alex Schwyhart as the primary sources for covering their monthly living expenses.
According to Recipio's response to Ferguson's subpoena, the $113,979.50 check was issued "for purposes of covering anticipated expenses for the property located at 9 Clubhouse Drive on behalf of Recipio and/or its assignee Pinnacle Villa LLC," led by Davidkhanian.
That residential address is the Schwyharts' former home, and Pinnacle Village now owns it.
The Schwyharts' Chapter 7 derailed Ferguson's Benton County lawsuit attempting to secure a claim on their personal property and the house by proving they were the real owners. His debt collection efforts against the Schwyharts coincided with their relocating to Texas.
It took six months and a court order for Ferguson to force the disclosure of Roselawn, and he's begun the battle to uncover where $3 million from the 2013 settlement went from there.
Claims 'Not Credible'
The 2013 settlement brought an end to a swirl of litigation between Schwyhart and Chicago billionaire John Calamos surrounding corporate jets and Schwyhart's fractious parting of the ways with Johnelle Hunt, co-founder of J.B. Hunt Transport Services of Lowell. The litigation involved millions of dollars in northwest Arkansas real estate and debt.
"The defendants' claims are just not credible," Feguson said in a counterclaim challenging the Schwyharts' professed ignorance regarding the settlement. "The defendants have failed to explain satisfactorily how they can be plaintiffs in a lawsuit that results in a $9,750,000 settlement payment and receive nothing."
Most of that money went to lawyers and Johnelle Hunt. Other details uncovered by Ferguson cast shadows on the Schwyharts' stated disassociation from the settlement.
Credit card records indicate that billing invoices from Stanley Bond for Recipio and Pinnacle Villa legal work were paid by Carolyn Schwyhart. Questioned under oath, the couple didn't know much about Recipio or Pinnacle Villa.
#asset_cutline
On paper, Recipio is a creditor that had a security claim to any payout from the 2013 settlement. According to sworn testimony, officials at Danville's Chambers Bank met in Bill Schwyhart's office regarding Recipio buying a loan secured by any payout from the lawsuit later associated with the 2013 settlement. Also attending were Alex Schwyhart and Stanley Bond.
While doing legal work for the Schwyharts, Fayetteville attorney Travis Story negotiated with Chambers Bank on behalf of Recipio regarding details of the loan purchase. Story also filed the corporate paperwork to form Roselawn Investments.
In a motion to quash, Roselawn lawyers described Ferguson's subpoenas as a "glaringly impermissible, harassing, annoying, oppressive, invasive, unethical, and unduly burdensome fishing expedition that constitutes a clear abuse of process into Roselawn and Alex Schwyhart's private affairs."
Ferguson already has successfully subpoenaed Recipio, TWG, Pinnacle Villa and HMG after similar opposition. What follows Roselawn?