(Editor's Note: This is the latest in a series of business history features. To suggest future Fifth Monday articles, please contact Gwen Moritz at gmoritz@abpg.com.)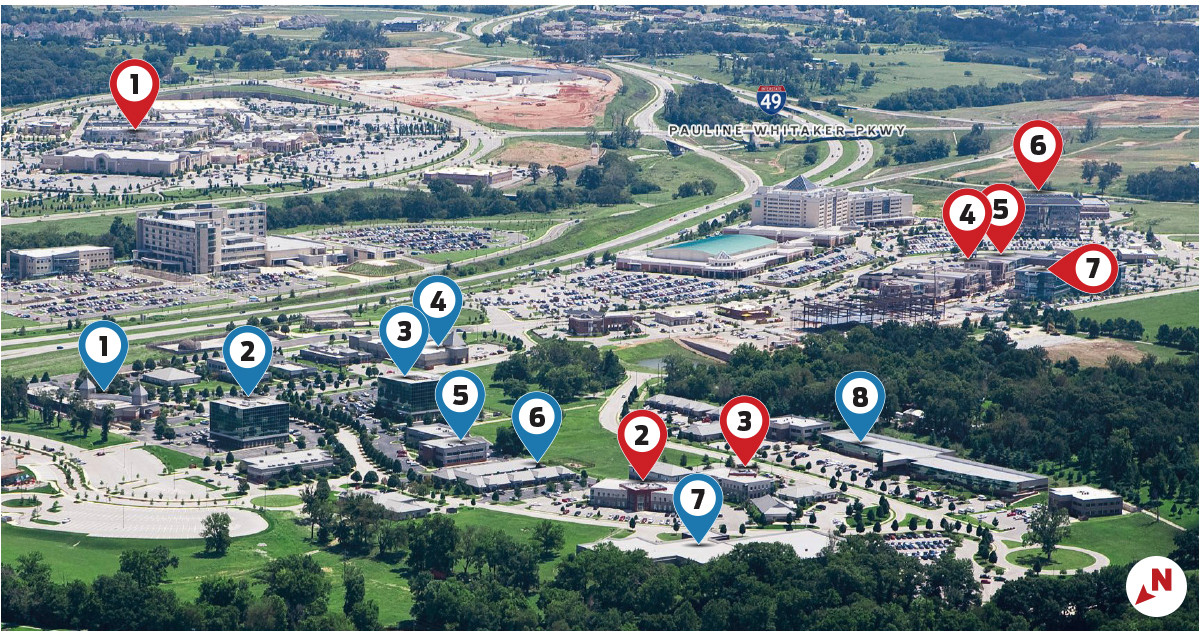 Thirteen years ago, word began leaking out that one of the most dynamic commercial development partnerships in fast-growing northwest Arkansas was breaking up.
Bill Schwyhart wanted to take his share of the Pinnacle Group's $342 million real estate portfolio and strike out with long-time silent partner and fellow Pinnacle Group stakeholder Bob Thornton.
That move in the summer of 2007 would have dire financial consequences for both men and stir up legal turmoil that vexes Schwyhart to this day in his personal bankruptcy in Dallas. Claims that he continued to live lavishly while hiding assets from creditors remain a legacy of his downfall.
Less than three years after leaving with his share of the Pinnacle Group holdings, Schwyhart went from a touted personal net worth of $75 million to claiming he had only having $78 in the bank.
His self accounting might be charitably called mathematically suspect, but the car-dealer-turned -developer was well on his way to insolvency by 2010. It was a feast-to-famine turn of the clock.
Backed by the fortune of trucking magnate J.B. Hunt, Pinnacle Group brought more than 1.5 million SF of retail and office space online and helped turn Rogers into a hotbed of commercial real estate possibilities.
The group's crowning legacy is Pinnacle Hills Promenade, a mammoth 152-acre retail-office development born through a 50-50 partnership with Chicago's General Growth Properties Inc.
On the west side of Interstate 49 across from the sprawling lifestyle center, Pinnacle Group had developed more than 650,000 SF of retail and office space by 2007.
Hunt's wealth and entrepreneurial zest allowed Schwyhart's real estate ambitions to expand into heady territory.
J.B. Hunt
Schwyhart's ruinous fall highlighted the perils of an overleveraged lifestyle underwritten by personal guarantees on upwards of $100 million of debt. His inability to meet those financial obligations would cost the Hunt family millions of dollars.
Over the years, Schwyhart placed special significance on the December 2006 death of J.B. Hunt as a catalyst for the Pinnacle Group breakup. That event brought in Hunt's detail-oriented widow, Johnelle, to fill his role as lead investor.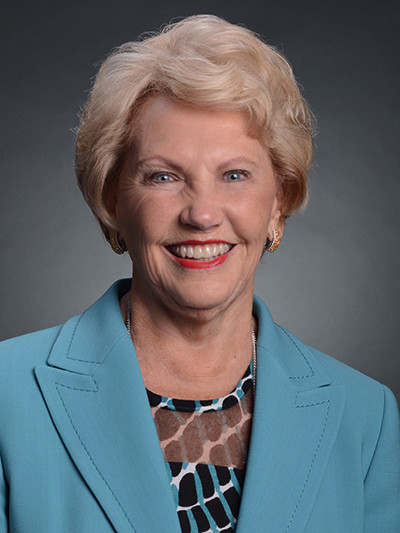 Johnelle Hunt
Schwyhart chafed under the heightened scrutiny of his management of the Pinnacle Group and its operations, which began even before Johnelle Hunt entered the picture.
"Bill and Carolyn [Schwyhart] were keeping the books, and he was the day-to-day manager of everything," said one Hunt insider. "Mr. Hunt started getting concerned before he died. After he died, Mrs. Hunt, being Mrs. Hunt, started looking at everything and questioning Bill and Carolyn.
"Looking back, Bill always liked to leverage everything. That was one of the problems. It was too leveraged."
High debt-to-equity ratios in 2007 would prove especially perilous in the following months.
In 2008, a bursting real estate bubble began shredding inflated values of commercial property carrying overly generous financing supported by accommodating appraisals.
Parting Ways
Media inquiries prompted the Pinnacle Group to issue a press release about a "restructuring" of the partnership. Though announced on Aug. 2, 2007, a parting of the ways was already in motion during July.
Schwyhart and Thornton would form a new group, later unveiled as Pinnacle Investments. Thornton had begun partnering with Schwyhart in 1982 with the purchase of a Buick-Pontiac-GMC dealership in Rogers that launched Hart Motors.
That first venture together, made three years after Schwyhart moved to northwest Arkansas to manage a Dodge dealership, established a partnership that would endure for more than 30 years. Thornton died in November 2015 at the age of 93.
Schwyhart is credited with coining the Pinnacle Group name, but the Hunt family's money is what powered the venture to prominence. Johnelle Hunt and Tim Graham would move forward, continuing to do business as the Pinnacle Group.
Graham, a former regional vice president of sales and marketing at J.B. Hunt Transport Services, moved into real estate as a second career after leaving the trucking firm in 1993. Marketing property for the namesake founder of the trucking firm evolved into investing in real estate with J.B. Hunt.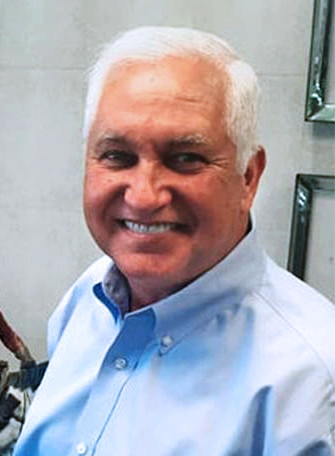 Tim Graham
The transaction agreement that detailed the Pinnacle Group split surfaced on the public record in 2011 in the flood of litigation unleashed as Schwyhart tried to stay afloat and separate himself from those personal guarantees on debt.
Under terms of the agreement, Schwyhart-Thornton and Hunt-Graham divided $342 million worth of real estate associated with nearly $260 million of debt. No money changed hands, only a division of assets and liabilities that amounted to a 62-38 split with Hunt-Graham retaining the bigger share.
Schwyhart-Thornton got first choice and selected the 22-acre Pinnacle Point development with more than 269,000 SF of office and retail space in 11 buildings along with more than 100 acres of undeveloped commercial land.
In exchange for Schwyhart-Thornton's stake in the Pinnacle Hills Promenade, Hunt-Graham assumed $15 million of debt owed to Fayetteville's Signature Bank of Arkansas.
The ownership changes of specific properties were accomplished internally, by shifting ownership of 19 different limited liability companies that held title to various Pinnacle Group properties.
For instance, Hunt-Graham relinquished their ownership in LLCs associated with the Pinnacle Point project, and Schwyhart-Thornton relinquished their ownership in the limited liability associated with the 105,315-SF J.B. Hunt Parkway Tower.
One important item was left undone: restructuring all the debt to reflect the changes in ownership. Instead of making the transfer of property contingent upon Schwyhart-Thornton reworking the debt, the reshuffling of ownership positions was completed at year-end 2007.
Schwyhart-Thornton had 90 days to redo the debt on the property they now owned to remove Hunt-Graham as guarantors. Mutual indemnification agreements were supposed to insulate each party from the other's debts.
But as events played out, Schwyhart didn't rework all the debt during the first quarter of 2008. Hunt and Graham were left on the financial hook for property they no longer owned and on deals where indemnification agreements proved worthless.
And so 2008 rolled out under inauspicious signs in contrast to 2007, which had started with Schwyhart's appointment to a three-year term on the Arkansas Economic Development Commission.
Schwyhart's aspiration to make his real estate mark without the considerable support of the Hunts began unraveling less than a year into his split from the Pinnacle Group.
It started with a lawsuit over a $100 million charter jet venture that blew up on the former partners.
Before the dust settled on that controversy, more than two dozen lawsuits would follow.
The roll call of litigation would encompass millions of dollars Schwyhart owed to the Hunts and millions of dollars he owed to banks. His purported wealth would prove woefully inadequate to weather the storm.
Foreclosures would strip away every piece of real estate that Schwyhart gained in the Pinnacle Group breakup.
An ominous harbinger of that: Property taxes for 2007 and 2008 went unpaid on the cash cow of his holdings, Pinnacle Point.
---
#asset
Pinnacle Investments/Bill Schwyhart & Bob Thornton
1

Pinnacle Hills Corporate Park-Market Building – 5403-11 Pinnacle Pointe Drive: 23,264 SF


2

Corporate Park-Tower I – 5417 Pinnacle Pointe Drive: 48,008 SF


3

Corporate Park-Tower II – 5414 Pinnacle Pointe Drive: 48,008 SF


4

Pinnacle Hills Corporate Park-Building A – 2522 Pinnacle Hills Parkway: 28,752 SF


5

Pinnacle Hills Corporate Park-Building B – 5430 Pinnacle Pointe Drive: 27,397 SF


6

Pinnacle Hills Corporate Park-Building H – 5500 Pinnacle Pointe Drive: 19,200 SF


7

Kraft Food – 5509 Pinnacle Pointe Drive: 53,340 SF


8

Pinnacle Hills Corporate Park-Walsh Building – 5506 Walsh Lane: 40,127 SF
---
Pinnacle Group/Johnelle Hunt & Tim Graham
1

Pinnacle Hills Promenade – 2203 Promenade Blvd.: 884,257 SF; owned in a 50-50 partnership with General Growth Properties Inc. of Chicago


2

Kimberly Clark – 5504 Pinnacle Pointe Drive: 25,534 SF


3

Country Creek Farms – 5509 Walsh Lane: 15,112 SF


4

Pinnacle Center III – 3201 Market St.: 52,790 SF


5

Pinnacle Center II – 3301 Market St.: 56,151 SF


6

J.B. Hunt Parkway Tower – 3333 Pinnacle Hills Parkway: 105,315 SF


7

Pinnacle Center I – 3300 Market St.: 103,641 SF
---
Pinnacle Point Foreclosure
Pinnacle Point Properties carried a value of $59.5 million when the Pinnacle Group assets were divided. It also carried a debt load of $59.3 million.
Schwyhart reworked Pinnacle Investments loans that ended up reducing the project's debt to about $47 million when he hit the wall financially in 2009.
In December of that year, he sued Metropolitan National Bank three days before the Little Rock bank filed a foreclosure suit. The bank ultimately landed a $38 million judgment associated with Pinnacle Point Properties debt secured by 10 of the project's 11 buildings.
Hunt-Graham, dragged into the real estate meltdown, ended up paying Metropolitan $12 million. The payment made good on their portion of the project's loan guarantee even though Schwyhart-Thornton were the owners.
Along the way, Schwyhart pulled a string of limited liability companies into an unsuccessful Chapter 11 bankruptcy reorganization. The move temporarily halted a foreclosure sale that ultimately took place on Sept. 28, 2010.
Hunt Ventures LLC bought the 10 buildings with a high bid of $24.1 million on behalf of its affiliate: North Pinnacle Properties LLC. Formed in 2010, Hunt Ventures was the new corporate calling card for Hunt-Graham. Hunt Ventures replaced Pinnacle Group, a move to distance Hunt-Graham from any confusion with Pinnacle Investments and the Schwyhart-Thornton financial mess.
Schwyhart tried to overturn the sale in an unsuccessful appeal. He claimed another bidder was wrongly excluded from the foreclosure auction.
However, Benton County Circuit Judge Doug Schrantz upheld the exclusion of a would-be bidder backed by a fax copy of a $35 million letter of credit drawn on a foreign bank.
The paperwork presented on behalf of Art Edwards and Renfrew Security Bank & Trust of Nicosia, Cyprus, didn't represent a proper bond in the eyes of Benton County Circuit Clerk Brenda DeSheilds. Schwyhart also lost an appeal of the Circuit Court ruling that upheld the sale. Loss of the undeveloped commercial acreage followed largely through two foreclosure sales to Bank of America and PrivateBank Trust of Chicago, representing more than $48 million worth of debt. In 2009, Schwyhart claimed to have a deal to sell his Pinnacle Hills holdings for $95 million to Chicago's Sterling Partners LLC and LCG Global Assets Ltd.
But his big-shot deal-making days in the fabled Billion-Dollar Mile of Rogers were already over.