Last week, I returned from the Alliance of Area Business Publishers' annual conference, which took place in person for the first time since the pre-pandemic days of 2019.
The alliance is an organization of 70 regional and local business publications in the U.S., Canada, Australia and Puerto Rico, and Arkansas Business is a longtime member. The combined circulation of AABP members tops 1.2 million business decision makers.
Here are a few quick takeaways from this year's conference, including a word from a Biden administration official on the rising inflation that threatens to derail the pandemic comeback.
Big names, small-town feel: This year's event took place in Columbus, Ohio, the nation's 14th-largest city, a location that provided a welcome respite from the hot, humid weather that arrived last week at home.
Situated around the Scioto River and with "The" Ohio State University at the center of everything, Columbus doesn't seem that big. But it's home to several major businesses, including Bath & Body Works owner L Brands; Nationwide Mutual Insurance and discount retailer Big Lots, whose names you can find on downtown office buildings and arenas; and American Electric Power, which has 5 million customers in 11 states.
Our hotel was near the city's Arena District, a nice, walkable area with plenty of dining and entertainment options, and home to the city's NHL team, the Columbus Blue Jackets, and the Minor League Baseball team, the Columbus Clippers.
Inflation nation: The Friday we were in Ohio, the U.S. Department of Labor released its latest reading on consumer prices, which showed inflation at a new 40-year high in May, up 8.6% from the same month last year and faster than the April increase, 8.3%. The following Monday, investors responded with a sell-off that put the S&P 500 into bear market territory, down nearly 22% from a record set earlier this year. And on Wednesday, the Federal Reserve raised a key interest rate by three-quarters of a percentage point and signaled more hikes to come.
As it turned out, among our conference speakers was William Beach, the commissioner of the Labor Department's Bureau of Labor Statistics, which gathers U.S. economic data including consumer prices and the unemployment rate.
Beach, a presidential appointee who was confirmed by the U.S. Senate in 2019, told publishers and editors in the room that, in May, 93% of the components of the Consumer Price Index showed an increase — something the bureau hasn't seen in the history of the index, which dates to 1964.
Beach was careful to say that the bureau doesn't make forecasts; it only reports the data (a rule that most journalists should stick to). But with so many CPI components rising fast, he's guessing inflation is here for a while. He also recalled the inflation of the late 1970s, and how then-Federal Reserve Chairman Paul Volcker raised interest rates to stop it.
Beach said it remains to be seen whether a similar strategy, which the Fed is embarking on now, will work again.
Common challenges: Elsewhere at the convention, attendees swapped new ideas and best practices. We also attended sessions on topics that are familiar to business leaders in most industries: "How to Attract Talent in a Post-Pandemic World," "Increasing Diversity and Inclusion" and "Navigating the Generational Shift." Like just about every other business leader I know, the owners of all our publications, large and small, are fighting to attract and retain workers, diversify their workforce and navigate the differences among different generations of employees in the workplace. The media industry might be a strange world to outsiders, but we're fighting most of the same challenges as everyone else.
Award winners: Finally, I'm happy to report that Arkansas Business Publishing Group won four prizes at the conference's annual Editorial and Design Excellence Awards:
Gold for best daily email went to Arkansas Business' Morning Roundup, written by Online Editor Scott Carroll and edited by Assistant Editor Kyle Massey.
Gold for best body of work by a single writer went to Arkansas Business Senior Editor Mark Friedman.
Gold for best ancillary magazine went to Greenhead, ABPG's annual duck hunting publication, led by Publisher Chris Bahn, Editors Brent Birch and Todd Traub, and Art Director Dean Wheeler.
Silver for best local coverage of a national business or economic story went to Massey, for his Nov. 15 cover story detailing how some independent Arkansas pharmacies faced long waits for reimbursement for COVID-19 vaccinations.
---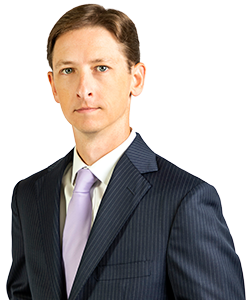 Lance Turner is the editor of Arkansas Business.