The growth of solar power in Arkansas has been one of the bigger stories Assistant Editor Kyle Massey has followed in recent years. And drivers in northeast Arkansas are about to see more tangible signs of solar proliferation taking shape along a major highway.
On May 31, Jonesboro Sun reporter Keith Inman was first to break news of what could be the largest solar array in Arkansas — and perhaps one of the largest in the country.
According to Newport economic development leader Jon Chadwell, construction crews will start work soon on a major array on 1,900 acres of farmland along U.S. 67 just northeast of Newport.
The array will be owned by CMS Solar, a subsidiary of CMS Energy of Jackson, Michigan, an investor-owned utility with 6 million electricity and natural gas consumers in the Great Lakes State.
CMS hasn't officially announced the project. But Chadwell confirmed to Massey that the company has hired a contractor, Moss & Associates of Fort Lauderdale, Florida, which has set up shop at 746 Jackson County Road 42 and is seeking around 200 workers to install hundreds of thousands of solar modules on land that is now home to rice and rows of soybeans. Judging by the acreage involved, Massey figures the array could be twice as large as Entergy Arkansas' 100-megawatt fields in Searcy and Lake Village, which are now the state's biggest.
The result will be an eye-catching symbol of how far solar power has come in Arkansas — and the country — in just a few years: an unbroken 3- to 4-mile stretch of solar panels, gleaming in the sunlight along the highway, harnessing the power of the sun.
***
Sun power has grown quickly in Arkansas, but there have been challenges that threatened its rise. Arkansas Business has tracked each of them:
The net metering debate: For about five years, utilities and solar power proponents argued over the rate utilities should pay home and business customers with solar systems for the extra power they put back onto the electric grid.
Solar proponents, looking to make solar power as attractive as possible, advocated for a rate of 10 cents per kilowatt-hour — the same as the average retail rate utilities charged for delivering electricity. But utilities, responsible for massive electric infrastructure in need of constant maintenance, argued for less. They said a "1-to-1 rate" allowed solar customers to skirt their fair share of paying for grid infrastructure.
In the summer of 2020, the Arkansas Public Service Commission finally ruled in favor of the 1-to-1 rate, a win for solar boosters and their customers at least through this year, after which the PSC will be open to new billing proposals from utilities.
Declining incentives: Having won, for now, the net-metering contest, solar backers in late 2020 turned their attention to a rapidly declining federal solar investment tax credit. The credit, introduced in 2006, was at 26% at the beginning of 2020 and dropped to 22% on Jan. 1, 2021. The credit for residential projects was scheduled to end altogether at the end of last year, and the benefit for commercial and utility-scale systems was to fall to 10%.
Fearing a collapse in demand should the credit end, solar proponents hoped for an extension, which Congress approved that December following Democrat Joe Biden's presidential win. It now provides a 26% tax credit for systems installed from 2020 to 2022 and 22% for those installed in 2023. It will expire in 2024 unless Congress renews it.
The tariffs investigation: The most recent threat to solar came this year, when the U.S. Department of Commerce launched an inquiry into whether China was dodging tariffs by funneling solar panel parts to the U.S. through other Asian countries. As Massey reported in a May 16 cover story, renewable energy leaders in Arkansas worried that the investigation, which all but stopped sales of imported solar products, could trigger tariffs up to 240%, potentially retroactively, and eliminate 80% of planned solar projects nationwide. In Arkansas, at least two Entergy Arkansas solar projects were put on hold.
But there was good news last week, when the Biden administration stepped in with emergency orders to boost supplies to U.S. solar manufacturers and instate a two-year tariff exemption on panels from Southeast Asia. While the Commerce inquiry continues and the threat of tariffs remains, Biden's order relieved some pressure on the industry.
With big solar projects underway from the likes of CMS, Entergy Arkansas and other players, the solar industry in Arkansas charges ahead under conditions its biggest boosters are accustomed to: some clouds but mostly sunny.
---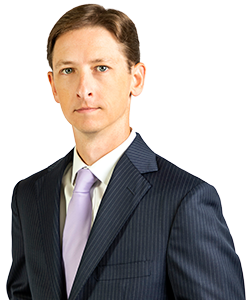 Lance Turner is the editor of Arkansas Business.